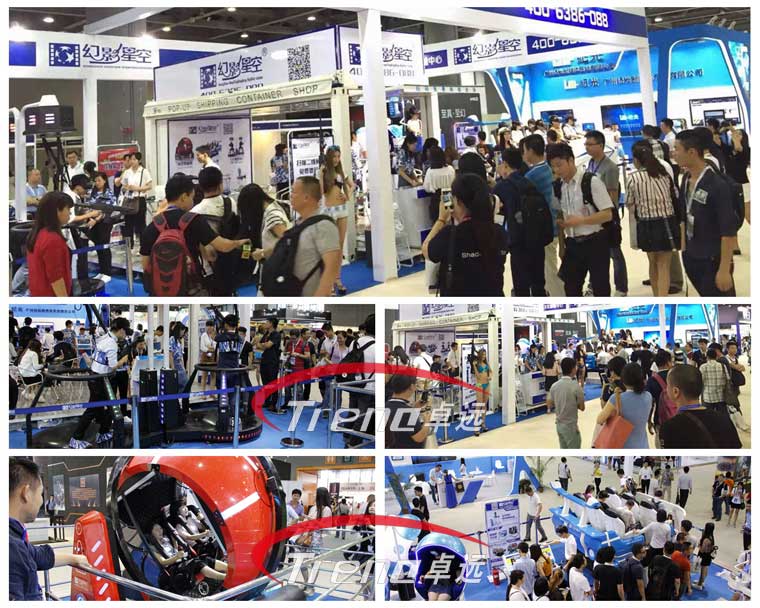 The Internal Digital Senses Conference & Expo 2016 which held in PWTC Expo, Guangzhou, China, has come to an end.
In this exhibition, our booth still was the most popular place. Look, although we had booked the largest booth and had showed 7 sets of our vr devices in exhibition, all of the devices were crowded around. Lots of people had queued up to experience the vr devices.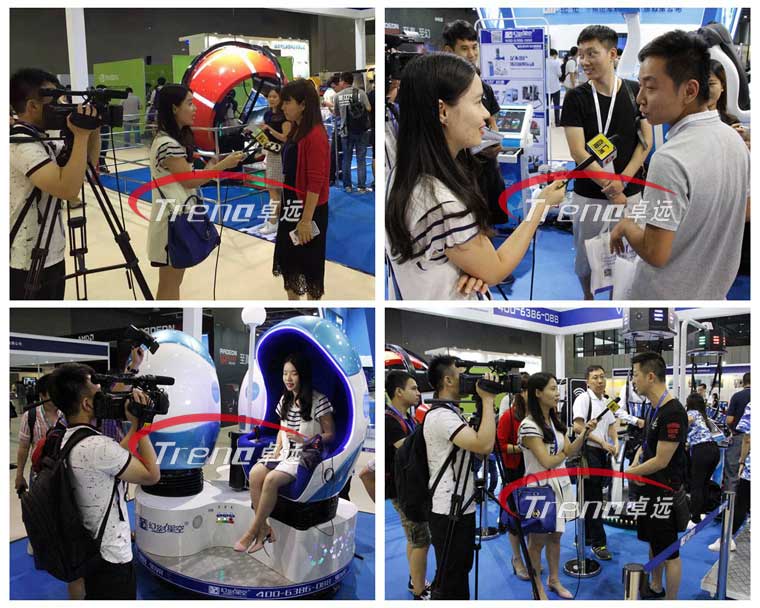 Such boisterous appearance, let many reporters come to our booth. What is more, the show organizers had carried out in-depth interviews with our general manager. In the interview, our general manager had put forward 5 concrete solving plans of VR Devices Entertainment Integration.
1.Improving service quality
Set up the industry's first franchisees free operating training system and improve customer operation consciousness and ability.
2. Comprehensive vr entertainment
VR Experience pavilion can be customized to meet customer's specific requirement, with thorough consideration of mixed factors such as visitor volume, operation space, etc.
3. Accelerate the development of vr devices
In March, we had released 5 new devices.
In May, we had released high-powered space-time shuttle vr simulators.
In the future, we will accelerate the pace of R&D , push more vr landing project.
4. Theme park planning and design ability
We have a powerful and experienced management team, committed to build the most professional site planning for the customers.
5. Regroup industrial structure, optimize advantage resources
Cooperated with the outstanding vr industry's teams, optimize all of our vr devices.
This five solving plans will make Xindy even stronger in vr filed.
You may also like