Peter is a smart investor, he always invest some science and technology project and achieve great success. On one occasion, he saw the Xindy virtual reality simulator in facebook. Then Peter spent three weeks in investigating this project. Finally, he ordered 2 sets vibrating virtual reality simulator, 1 set stand-up flight virtual reality simulator, 1 set double seats 9d cinema, 1 set 6 seats 9d cinema and a 7d cinema.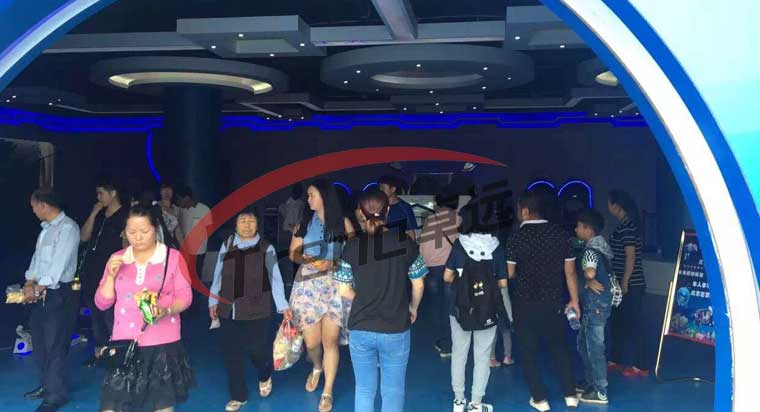 Peter 's Virtual Reality Simulator Experience Center is cover an area of 480 square meters , with a total investment of 2 million. Since the Virtual Reality Simulator Experience Center opening for business, it receive at least 500-600 people per day on average, also it receive about 800 people at weekends. Look, the 6 seats 9d virtual reality simulator was filled with people.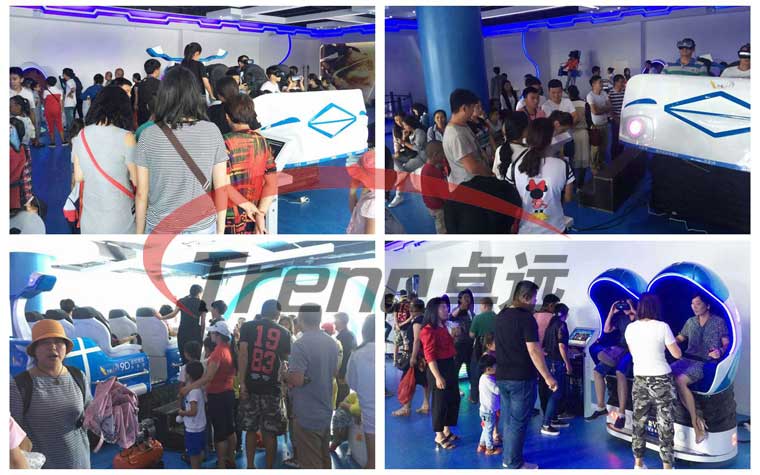 Thank you for your strong support and trust on our company. We will try our utmost  to provide you the best service, let's head for the successful future hand in hand.Best wishes and Happy New Year!
Do you want to know more about the virtual reality simulator,  please leave your message, we will contact you as quickly as possible.
You may also like