之後, 118th Canton Fair and 西湖精通該 in October, we will take part in 2015 ATRAX (The Amusement, Attraction and Parks Industry and Services Exhibition).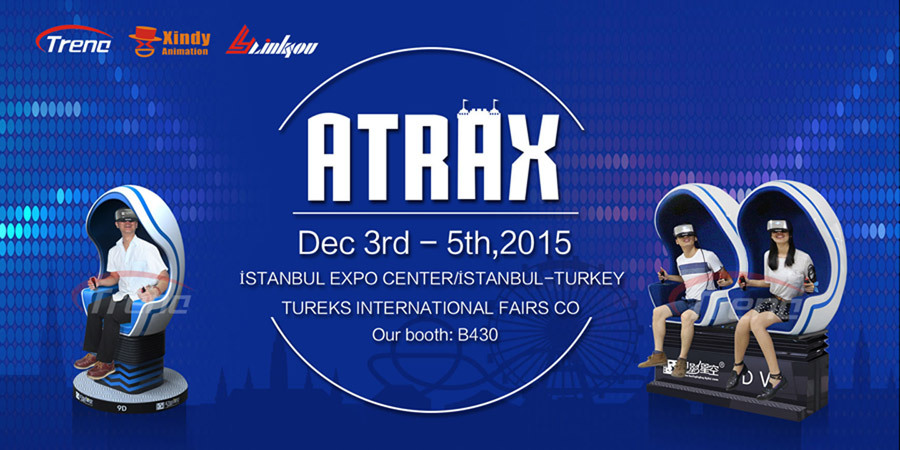 TIME: Dec 3RD to 5日, 2015
ADDRESS: :İstanbul Expo Center / İstanbul – TURKEY
BOOTH: B430
Welcome to Turkey and Visit Our Booth!
In the 2015ATRAX, we will show you the single seat virtual reality equipment and double seat 虛擬的3D模擬器. These products are very popular and also has been recognized as the most profitable products.
We are looking forward to meet you in 2015 ATRAX.
If you want to know more about 虛擬現實設備 and our exhibition,please leave your message, we will contact you as quickly as possible.
頁面下部廣告,,zh-CN,4D,5D,6D,7D,8D,9D,XD,電影有什麼區別? |欣迪動畫公司,,en
您可能還喜歡