What is Xindy Stand-up Flight VR?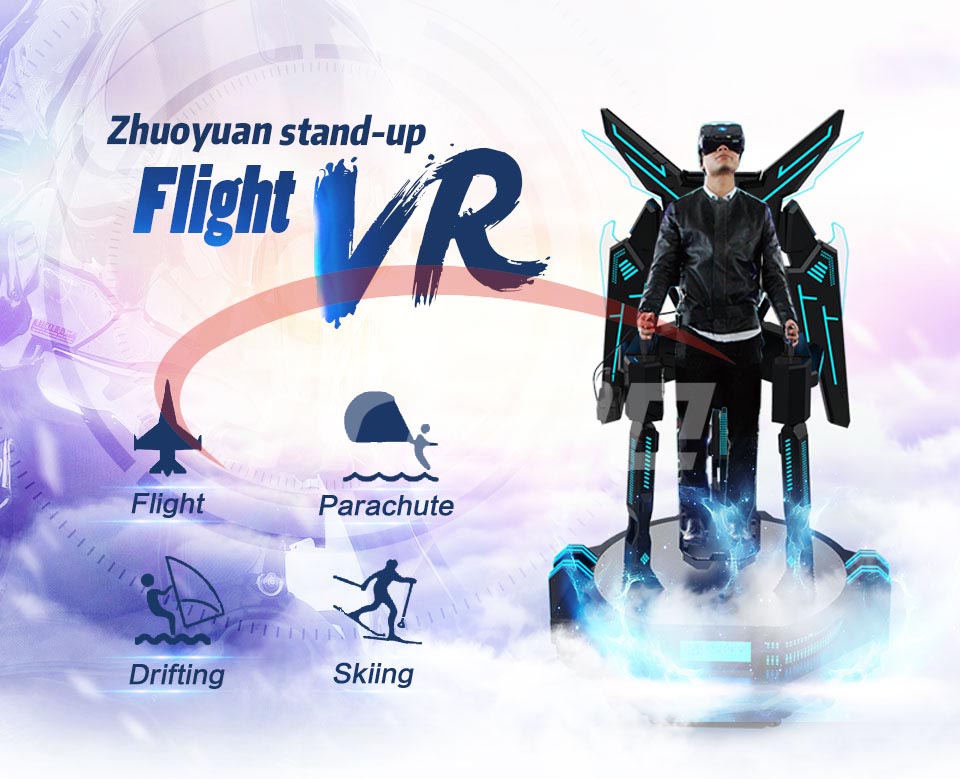 Xindy Stand-up Flight VR is the unique standing virtual simulation equipment on current market, mainly experience on simulate flying, skydiving, skiing, rafting and other extreme sports.
Why Choose Xindy Stand-up Flight VR?
1.Innovative concept
The latest and most popular technological product on the 17th China hi-tech fair!
2.Unlimited business premises
Shopping malls, theme pavilions, large shopping plaza, etc. all can run!
3.In good faith with the quality of speech-based
Unique patented technology of crankshaft structure in the whole industry, running more stable!
4.Plenty of Movie Resources
Opening interface, support regular game, can access large numbers of games!
Profit Model For Xindy

اپ کھڑے پرواز سملیٹر VR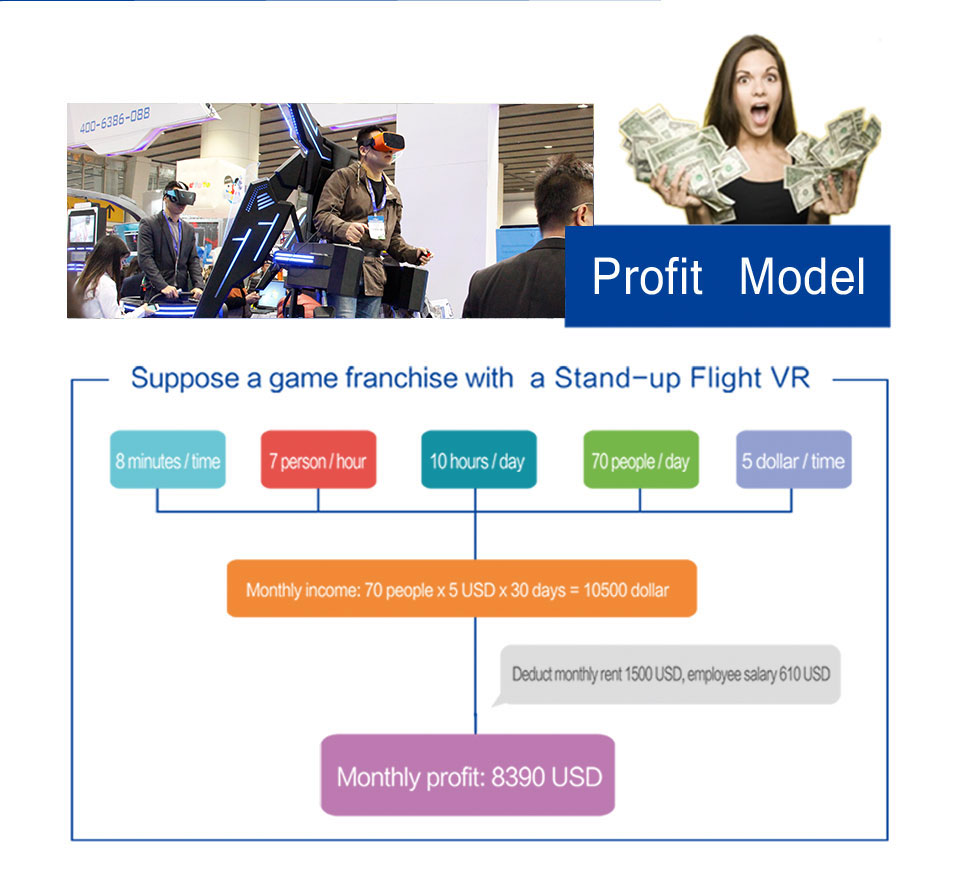 The Details for

Xindy اپ کھڑے پرواز سملیٹر VR
| | |
| --- | --- |
| Item | Value |
| وولٹیج | AC220 |
| Power Rating | 2.0kw |
| Weight | 200kg |
| Bearing Load | 100kg |
| Number of players | 1 |
| Size | 1260*1260*2450mm |
| Packing Size | 1300*1300*2500mm |
| Occupied area | Length and width: 2*2m |
| Immersion helmet | 5.5 inch HD 2K Screen │ 1440X2560 │ 534PPI |
| کھیل کی تعداد | 10 |
Xindy اپ کھڑے پرواز VR سملیٹر نمائش میں
Do You Want Know About Xindy اپ کھڑے پرواز سملیٹر VR؟
If you want to know more about Xindy Stand-up Flight VR Simulator. Leave your message, we will contact you as soon as possible!