Sri Lanka customers ordere 9Dcinema of Zhuoyuan, brought to the local adults and children different experience.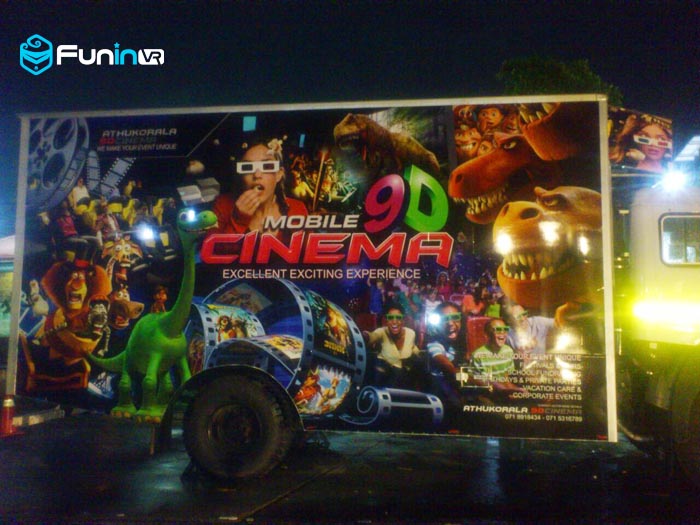 5D,,en,s 3D kino Glavna razlika je uporaba bolj napredno tehnologijo, da bi gledalcem bogatejši, bolj zanimivo, bolj poglobljeno doživetje, na primer, da je dež prizor v filmu, lahko občinstvo občutek deževnih mokra oblačila, znaki v film tekel, občinstvo lahko doživite hit vetra; Posebni sedeži lahko povzroči tresenje, vibracije in druge pravi občutek.,,en cinema make the audience from hear, visual, touch, these aspects to achieve the most powerful realism, as exposure to the film, through the simulation to achieve wind, speed, dive, poke back, vibration and other environmental effects, Customers can experience sprint, leap, fall, vibration, wind and so the new real feeling.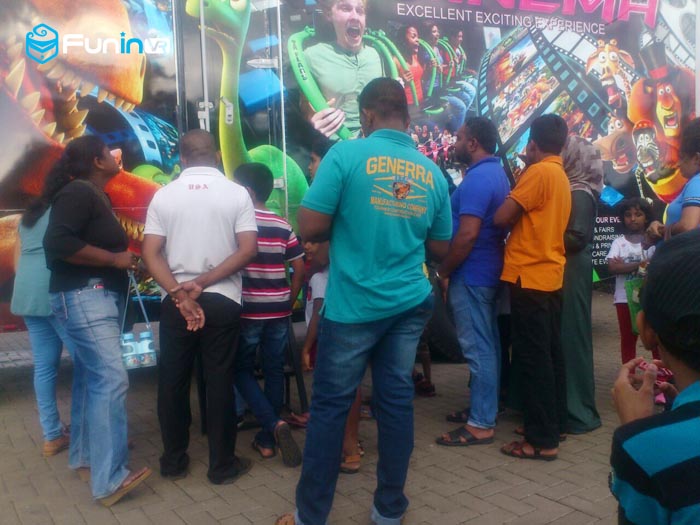 Zhuo Yuan mobile 5D cinema breakthrough traditional business model of the facade site dependence, open venues can also do business,5D theater opened in the square, will be a very wise choice.
Do you want to know more about the 9d vr simulator, prosim pustite sporočilo, vas bomo kontaktirali v najkrajšem možnem času.,,en,Xindy 9DVR izkušnje muzej | Xindy Animacija Inc.,,en
Morda vam bo všeč tudi