5D stereo glasses are usually divided into active and passive glasses.
Passive stereo glasses: polarized glasses are usually also called, is divided into red and blue, polarized, linearly polarized stereoscopic glasses.
A red and blue stereoscopic: old filters through the principle of color, the red or blue carried out by the.
2 circular polarized 3D lens: be staggered horizontally through the optical fiber according to conduct an even horizontal polarization counterclockwise, called the left polarized. Even horizontal clockwise polarization, called the right polarization. Circular polarization in the use of the process, pay attention to the angle looking up and down perspective there are some limitations. About broader perspective.
Aktivna stereo očala: Aktivna zaklopna očala so znana tudi kot delovna ali aktivna zaklopna očala. Pozno po tehničnih izboljšavah izum, z uporabo navidezne tehnologije, najboljših zaslonov, hitrosti preklopnih očal, nato s projektorjem enim samim konico projektorja projektorja ali LCD televizorjem 120Hz do 120Hz z visoko hitrostjo preklopa leve in desne oči. Preskoči na zaslonski način (na primer 60 sličic na sekundo, število celic je ostalo sam, podvojilo številčno mrežo v desno oko, zaradi napredovanja s 120 Hz, človeško oko skoraj nima občutka v trenutku), občinstvo mora nastavite brezžične senzorje za nadzor hitrosti preklopa občinstva, ki potrebujejo očala, projektor pa je sinhroniziran.,en
Poleg gledanja filmov s 5D stereo očalom 5D, v končni fazi pa so tudi gledališka oprema, ki vsebuje sedežno opremo, projekcijsko opremo za prostorski zasloni, avdio opremo,,,en,ti kosi, ki so jedro celote,,en,5D kino očala,,en,5d očala,,en,5D Stereo očala,,en,Kakšno je 5D Stereo očala za gledališče 5D Cinema | Xindy Animation Inc.,,en cinema these chunks, which are the core of the entire 5D kino.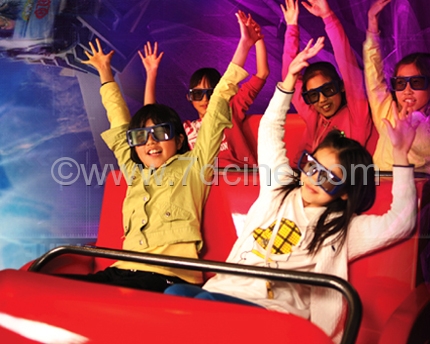 Morda vam bo všeč tudi