1. 6-dof hidravlična dinamika za 5d,,en,2. 6, 8, 9, 12 sedežev / stoli na voljo za,,en,3. Računalniški nadzorni sistem,,en,Če želite zagotoviti, da so zgornji elementi doseženi, potrebujete računalnik za nadzor celotne funkcije. Računalnik je jedro sistema,,en,, morajo biti vsi programi in programi prepričani, da je vsaka funkcija izvedena, vključena v računalnik. Film je treba programirati v skladu z računalnikom, nato pa računalnik nastavi točen čas, ko ga želite izvesti, kot je projekcija zvoka, izdelati vse posebne učinki itd,,en,4. Zvočni sistem,,en,zvočna oprema, ki jo ponujamo, je 5.1 zvočna proga, zvočna oprema z najvišjim nivojem, ki se uporablja za kinematografe.,,en,5. Posebni zaslon 5D,,en cinema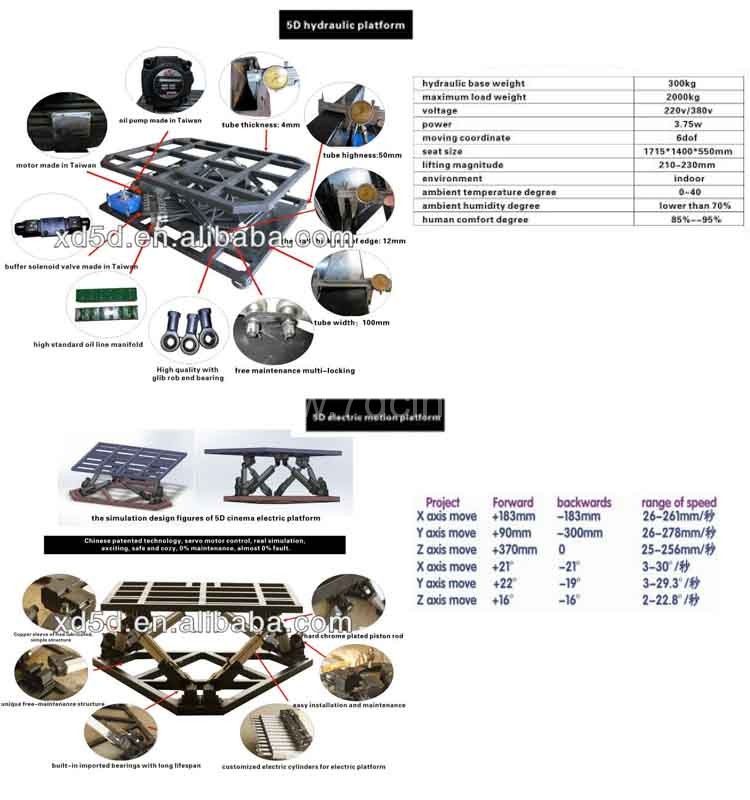 2. 6, 8, 9, 12 seats / chairs available for 5D kino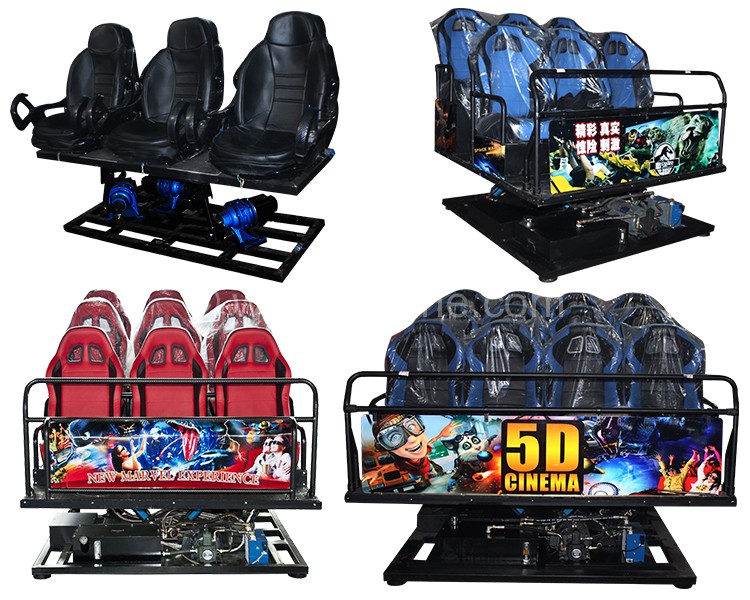 3. Computer Control System
To make sure that the above elements are achieved a computer is needed to control all the function. The computer is the core of the 4D cinema ,all softwares and programs need to make sure that every function takes place are integrated into the computer,The movie has to be programed according to the computer and then the computer set the exact time when to execute such as projection of sound ,produce all special effects e.t.c.
4. Sound system
the sound equipment we provide is 5.1 sound track , the most highest level sound equipment used for cinemas.
5. 5D special screen
Iz vidnega vidika je zaslonska struktura 4D kina cilindrična krožna stereoskopska slika. Zaslon je polkrožno središče kroga, ne ravnine (ravno platno). Aspekt razmerja zaslona je 16: 9 in lahko široko razširi obseg gibanja 3D-predmetov in obzorja, se znebite omejitev vidnega polja in prostor filmov podoben kot pravi prostor. Lahko ustvari številne načine gibanja, kot sta križanje in okolica, tako se spremeni občutek časa in prostora (to se razlikuje od " dimenzionalni videoposnetek ", ki ne omejuje le vidnega vidika občinstva, temveč tudi smer gibanja predmetov.),,en,6. Sistem za posebne učinke 5D kina,,en
6. 5D cinema special effects system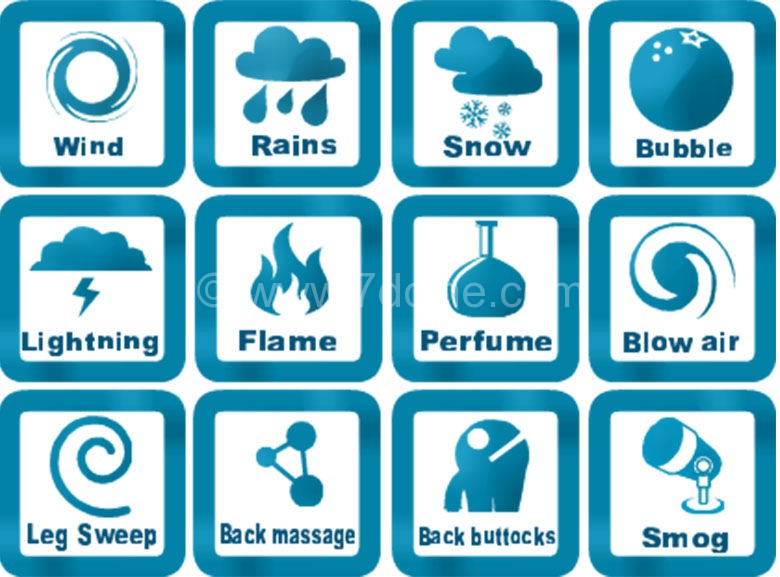 7. 5D movies for Electric / Electronic 5D Cinema
We have our own professional team program the normal 3D movies into 5D movies. So besides the 70 5D movies we will give to our customer for the first time, every month we will update 2 latest new movies.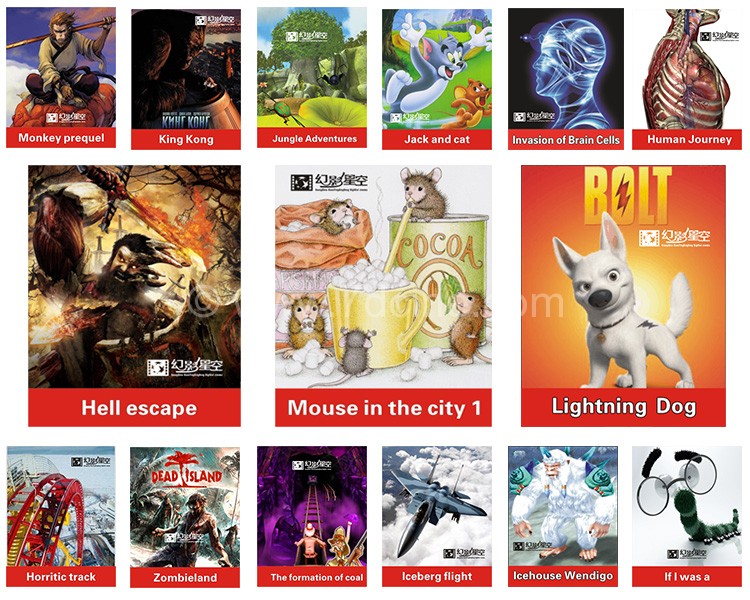 8. 9D stereo-glasses
For viewers to enjoy stereoscopic motion picture,we exclusively design and manufacture cylinder polarized glasses (the "stereo glasses")for watching stereoscopic motion picture.it makes different movie images from viewer's left eye and right eye,so that the image reflected in the human brain is a 3D image,thereby to create an immersed scene of the three-dimensional visual space.
Morda vam bo všeč tudi