31-Jul-2.015

Kategórie

Custom Name

Custom Value
What is 9d VR?
Je to jedinečný úspešný komerčný produkt VR. Diváci len musieť nosiť okuliare VR a potom ísť do sveta filmu. Láme hranicu virtuálneho a reálneho sveta a berie divákom úžasný zážitok. Skladá sa z troch nových revolučných produktov: Interactive,,en,jediný sedadlá,,en,v China.It je absolútne odlišná od 5d pohybu kina, 7d interaktívneho filmu.,,en cinema with 360°rotation function, Immersive Glasses, Breakthrough VR entertainment content platform.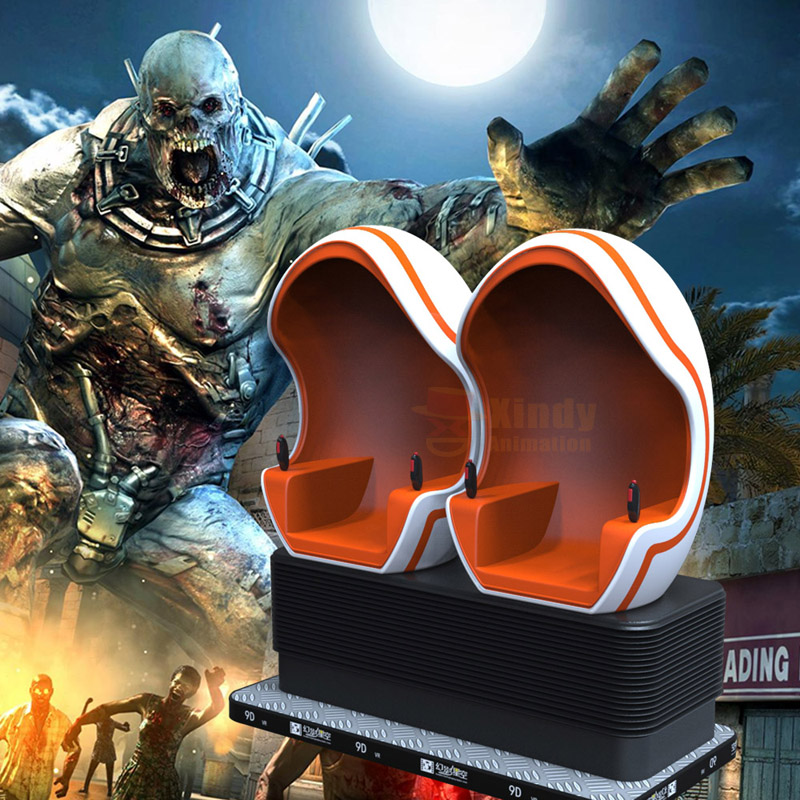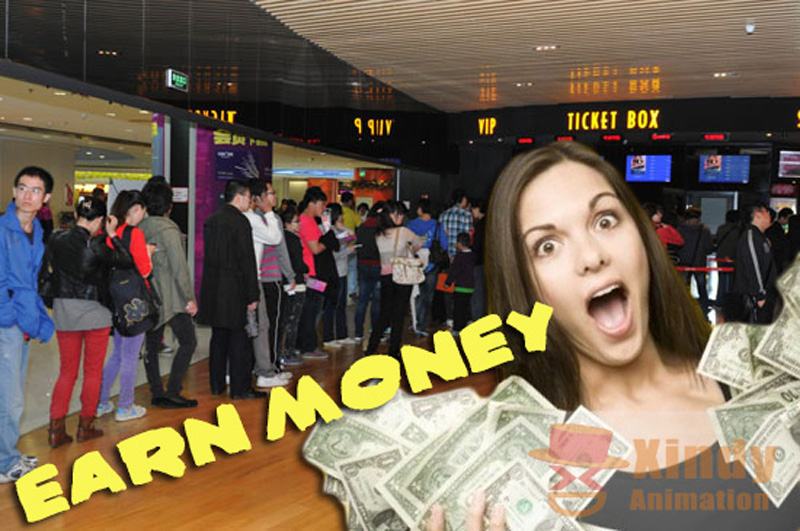 What is the function of single seat 9d VR?
1.Small occupation area
Although it have 2 seat, it covers an area that is much the same with the single seat 9D VR. The double seat 9D VR just need 2 square meters. So you can operate this project in everywhere. You don't need to worried about the site problems.
2.Small investments and yield quick returns
Small investment, short period, quick effectiveness and fund repay.
3.Free vision
Bionic 150 ° field of view, 1080 P HD resolution two eyes independently, without dead ends brings you to enjoy the new funny world with real feelings .
4.Interactive cabin with dynamic effects.
The moving speed of the cabin from 10mm / s to 167mm / s can be precise regulation, make you free to move in the new wonderful world. It can achieve an immersive experience like the three seats 9D VR.
5.Head tracking target
Built-in 9-axis sensor, 360 ° head tracking, you will feel your whole body into the world of film when turning around
6.Rich content
Pylon, Dead Trigger, Big Pendulum, The avengers……Fantasy you ever dreamed of will come true now.
7.Amazing virtual reality experiences
Explore every wonderful creation of our world, predict the future.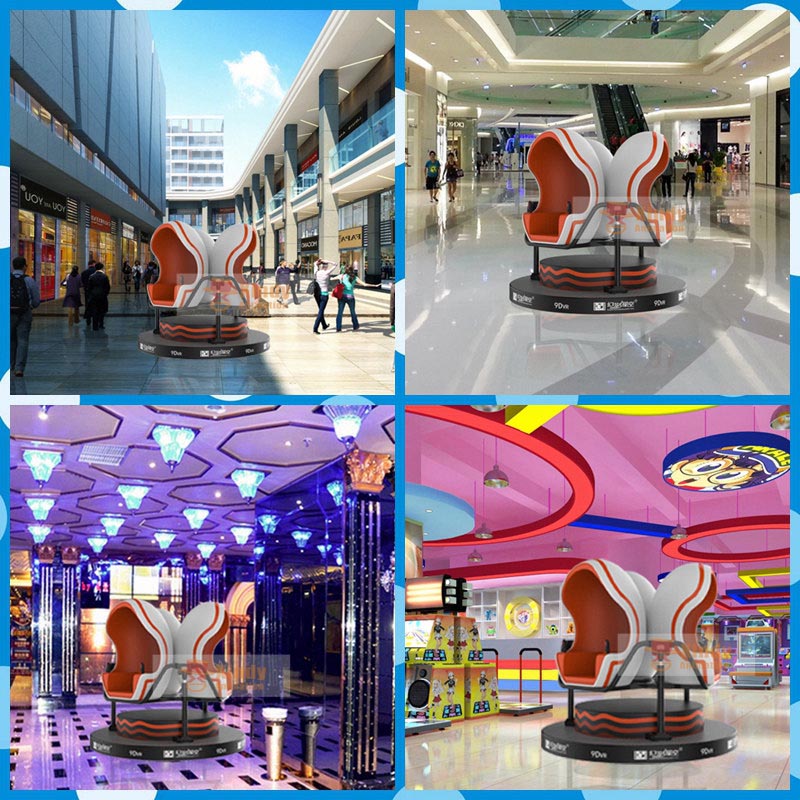 What is the advantage of 9d VR by Xindy?
1)9D VR cinema is a new product firstly released by Xindu in China.It's absolutely different from 5d motion cinema, 7d interactive cinema.
2)Viewers just need to put on VR glasses and then go into the world of the movies. It breaks the limit of virtual and real world and takes viewers amazing experience.
3)Compared to Chinese suppliers, Xindy is the rich experienced and develop fast manufacturer on 9d VR cinema.
4)After a year of research and development,9d VR cinema by Xindy is already a mature product.
5)Our powerful R&D team is technical assurance: 9d VR technology, product quality, movies update.Our professional after-sale service team is your support.
6)Compared to foreign suppliers, our price is more competitive. It brings great business opportunity to investors wants to invest this project, and also suits for the one lack of money.
Complete 9D virtual reality experience pavilion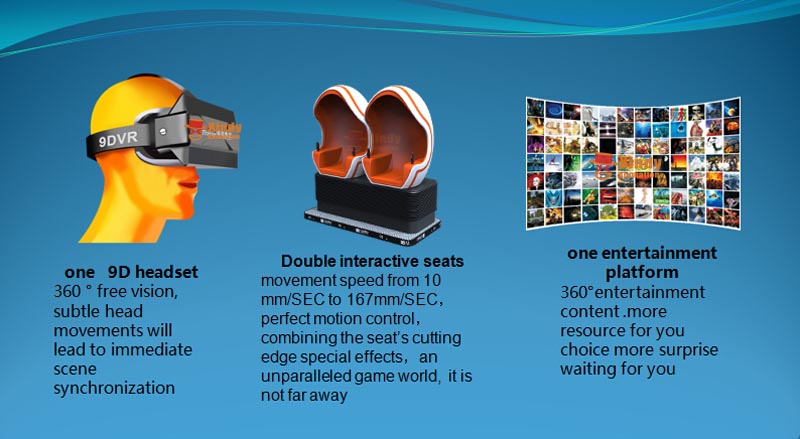 More style 9d VR seats for you to choose

Our customer cases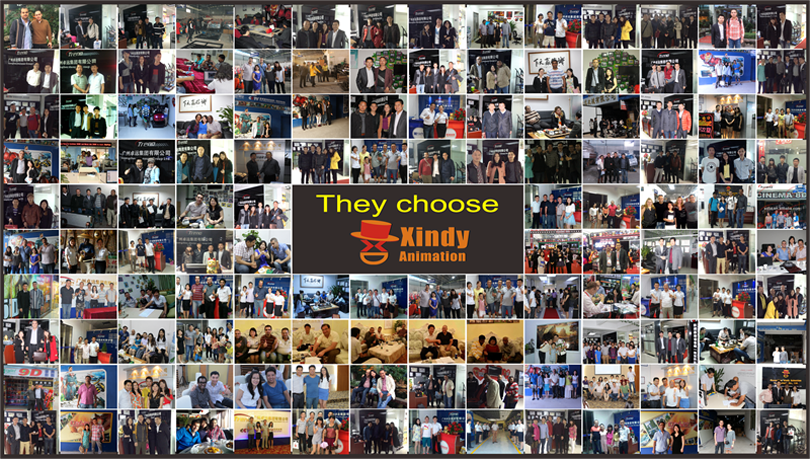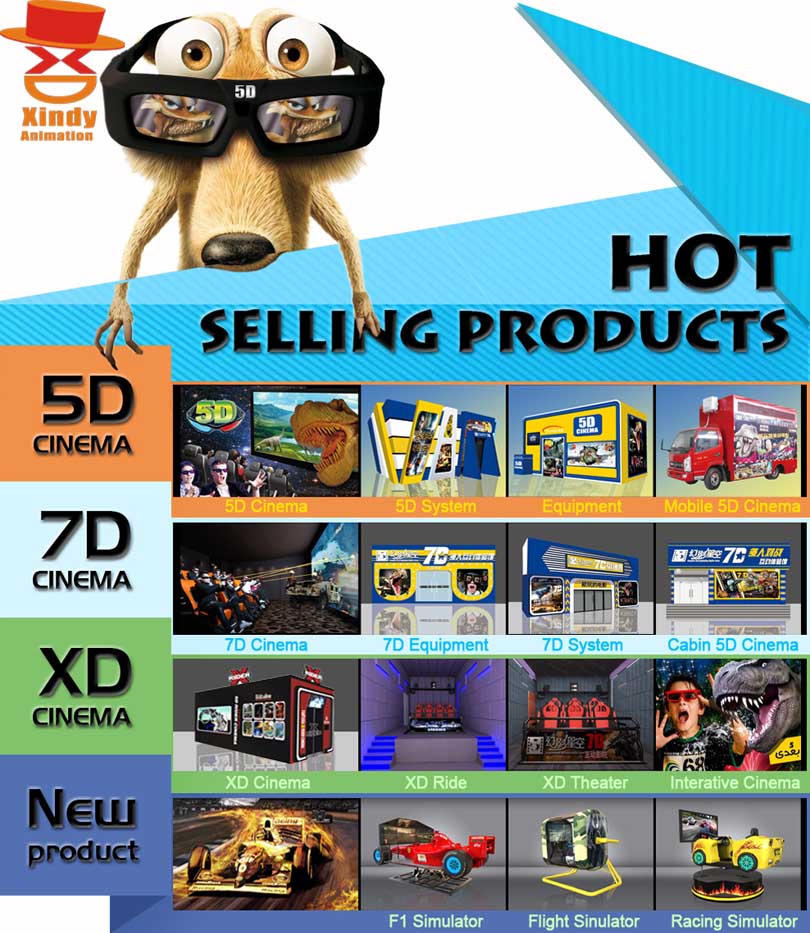 Zvoľte nás! Zavolajte mi
Náš tím podpory dostane späť k vám v 24 hodín potom, čo sa vaša správa.
What is 9d VR? It's unique successful commercial VR product. Viewers just need to wear VR glasses and then go into the world of the movies. It breaks the limit of virtual and real world and takes viewers amazing experience. It consists of three revolutionary new products :Interactive cinema with 360°rotation function, Immersive Glasses, Breakthrough VR entertainment […]
Zobraziť podrobnosti
What is 9d VR? It's unique successful commercial VR product. Viewers just need to wear VR glasses and then go into the world of the movies. It breaks the limit of virtual and real world and takes viewers amazing experience. It consists of three revolutionary new products :Interactive cinema with 360°rotation function, Immersive Glasses, Breakthrough VR entertainment […]
Zobraziť podrobnosti