Xindy, as the long-term and depth of cooperation partnership with Intel. We are the only VR entertainment equipment brand which was invited to the 2016 Intel Summit.
In the summit, it showed the science and technology how to change our life, proposed solution about the cutting-edge technical problems and finally it had a wonderful Demo Night Show. This is Intel's biggest summit. This summit oriented to Intel's brand retail outlet, intelligent equipment partners and original equipment manufacturer…
Furthermore, this summit had a 6000㎡exhibition venue. It was divided in 5 venue : Video Forerunner Venue , Infinite Creative Venue, Game Geek Venue, Personal Life Venue and Business Intelligence Venue. Each venue's appearance like a technical ball.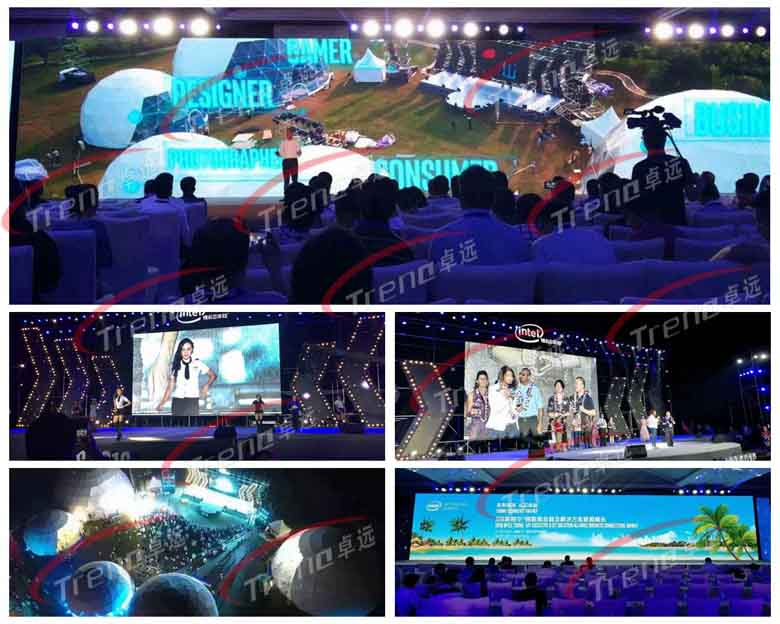 As the VR representative, Xindy showed the most compelling vr equipment in the summit.
This is the first VR treadmill aplicarea pe proiecte comerciale din întreaga țară, originalitatea cartografiat adevărata mișcare jucătorului (mersul pe jos, care rulează, în picioare) în scenă virtuală, care într-adevăr să se contopească mișcarea jucătorului și joc de caractere într-una singură.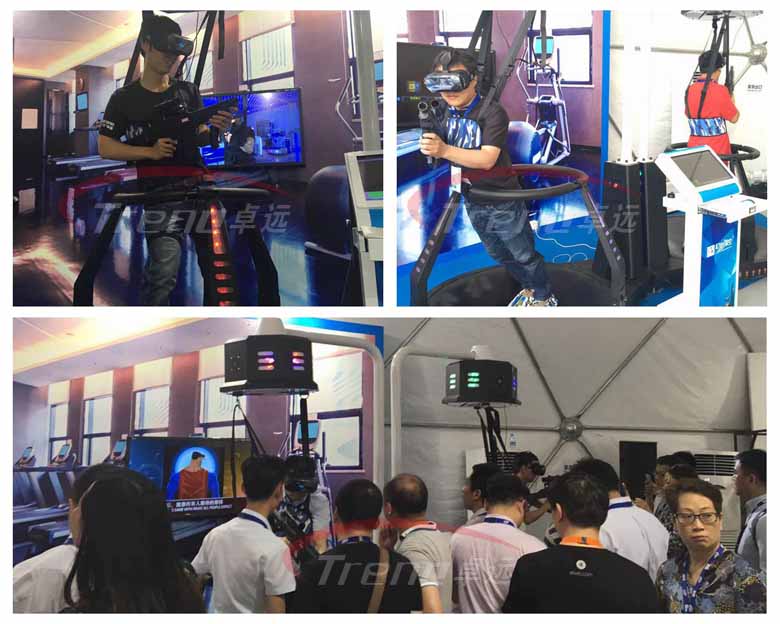 Stand-up Flight VR equipment is the unique standing virtual simulation equipment on current market, mainly experience on simulate flying, skydiving, skiing, rafting and other extreme sports.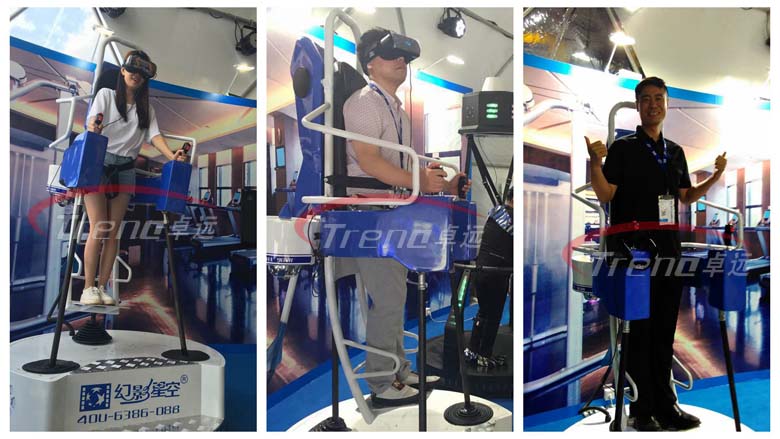 This two vr equipment attracted a lot of people to experience. Of course, we were the focus of attention in the summit. Because of that, we won the "The Most Popular Booth" prize and we were the only prize-winner in the summit.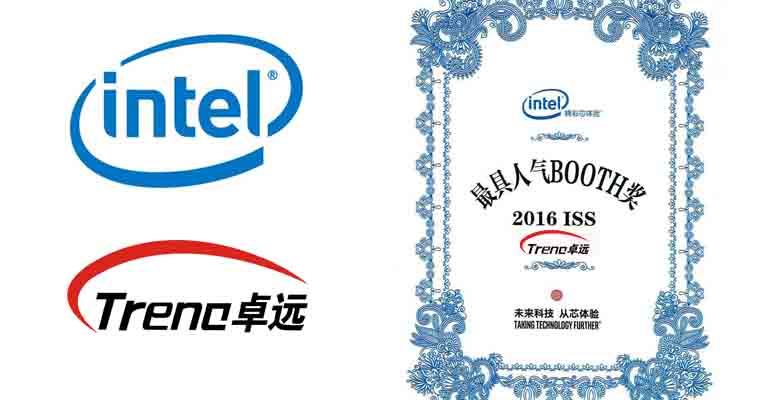 If you want to know more about New business model of vr equipment, please leave your message, we will contact you as quickly as possible.
Ați putea dori, de asemenea,