Wow, Aerospace Știință și Tehnologie Experiența Centrul clientului nostru a deschis deja pentru afaceri. Acest lucru Aerospace Știință și Tehnologie Experiența Centrul arată istoria cunoașterii și dezvoltarea de spațiu, de asemenea, puteți experimenta facilitățile de formare de simulare de zbor spațiu în ea.
Acesta a fost bine decorat și plin de mister Aeronautic. Uite, erau pline de jucători. În conformitate cu feedback-ul clientului nostru, au primit aproape 10.000 de oameni pe zi.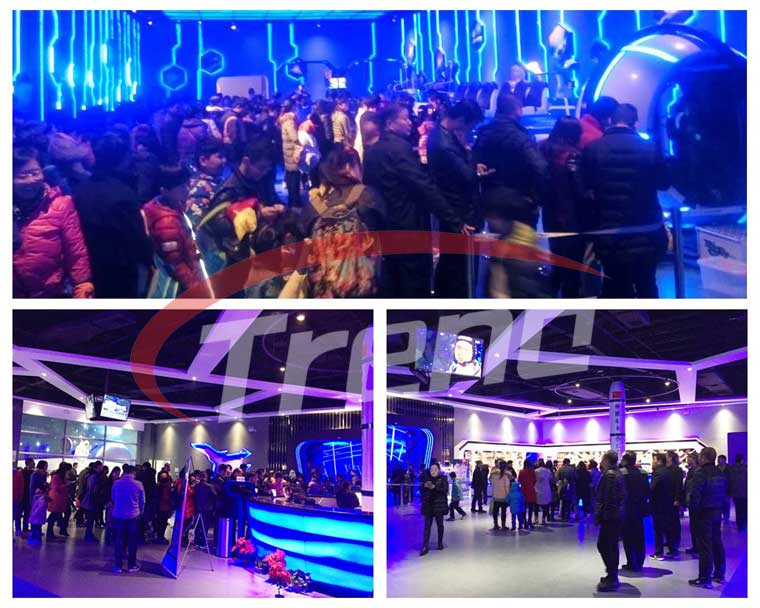 The Aerospace Science and Technology Experience Centre covers an area of 5000 square meters. The total investment for the construction project was more than 30 million. There are lots of virtual reality equipment machine and two thirds of its were from Xindy, 4 sets of 720 degree flight simulator, 36 seats 5d theater, 9 seats Teatru 7d, 2 sets stand-up flight machine, 2 sets vr space walk, 6 seats 9d simulator and the space-time shuttle flight simulator.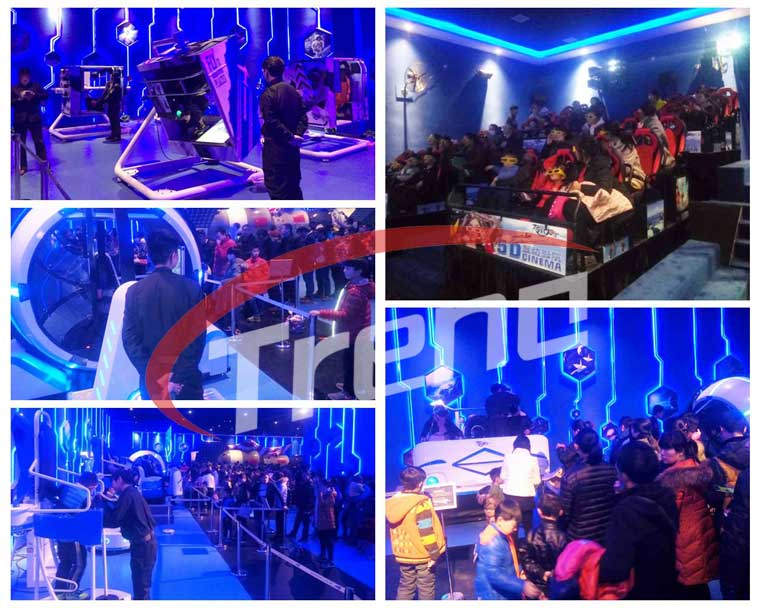 Acum, lasă-mă să-ți arăt trei fel de simulator de zbor interesante și popular în Aerospace Știință și Tehnologie Experiența Center.
1. 720 grade Flight Simulator
simulatorul de zbor 720 grade cu spațială cu două axe de 360 ​​de grade de rotație bare, strâns integrat cu jocul pentru a crea o experiență multi-senzorială cuprinzătoare de zbor cu adevăratul sens al controlului. Acesta vă poate ajuta să atinge visul spațiu.
2. Stand-up Flight Simulator
Stand-up Flight Simulator este unic echipamentul în picioare simulare virtuală pe piață curente, în principal, pe experiența Simulate de zbor, parasutism, schi, rafting și alte sporturi extreme, crește sentimentul de 50% din realitate!
3. Space Shuttle-time Flight Simulator
Spațiu-timp simulator de zbor de transfer este un simulator de zbor dublu-scaun pentru care a avansat tehnologia este aplicată în mod intensiv. Capabile să atingă 180 °, 360 ° și 720 ° mișcare zbor sferic, asigurând o mare distracție! Care să permită o experiență de aventura spațiu, de conducere de mare viteză, de călătorie spațiu-timp, de evacuare în caz de dezastre și alte scene interesante și incitante.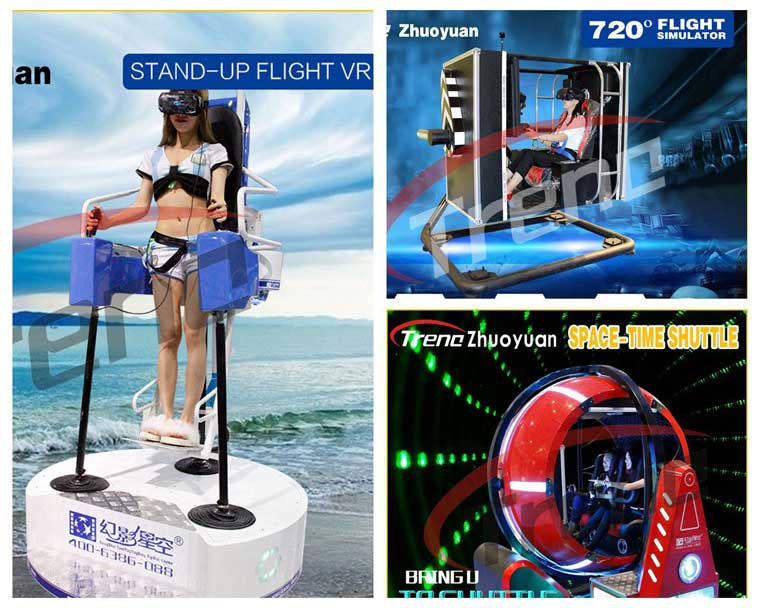 Acestea simulator de zbor trei puteți arăta în jurul valorii de industria aerospațială. Daca nu sunteti interesati de aceste trei simulator de zbor, nu contează, au existat o mulțime de echipamente de realitate virtuală în industria aerospațială Știință și Tehnologie Experiența Centrul pentru tine de a juca.
Do you want to know more about the flight simulator, please leave your message, we will contact you as quickly as possible.
Ați putea dori, de asemenea,