Cei mai mulți oameni știu este modul în care filmele 3D, dar 4D, 5D, știi ce e asta? Știi diferența dintre ele?
5D diferență este că, cu 3D, filmul 3D stereoscopic, dar numai bucurie vizuală, dar 5D este o dinamică de filme tridimensionale, ceea ce este dinamica? Dupa ce de echitatie pentru a viziona un film, filmul va trebui să intre în același sentiment din lume, filmul a lovit apa, vei fi pulverizat în apă, a lovit zăpada pe măsură ce simți.
Aici vom explica în detaliu pentru 3D, 4D, 5D sunt unele diferențe între film și efecte speciale, astfel încât să știm mai multe filme 5D.
3D Film: In ordinary digital cinema projection, based on sources in the film production, film screen using the left and right eye dislocation source 2-channel display per channel projection screen using two projectors projection screens related through polarized lenses and polarized glasses, sources around eye images are projected onto a map viewers around the eye, resulting spot-dimensional effect. The shock, falls, wind, water, scratching and other stunts to introduce 3D cinema.
4D Theater: Design smoke, rain, optoelectronics, bubble, smell, scenery, task performance results. So that people can get when watching movies vision, hearing, touch, smell and other full experience. In addition to the three-dimensional visuals, showing the scene can simulate lightning, smoke, snow, odors and other natural phenomena, the audience's seats also produce fall, vibration, air spray, spray, leg sweep and other activities. These live special effects and three-dimensional images and the story closely, in the visual and physical experience to the audience to bring new entertainment, like the odd shadow illusion, exciting.
5D Cinema: let the audience from hearing, sight, smell, touch and orientation to achieve dynamic five odd shadow illusion. When the audience watching stereoscopic cinema is changing the contents of the plot along the film feel a storm, lightning, rain, shock, spray mist corresponding three-dimensional event, seats 6 degrees change at any time. The main story is to simulate environmental effects through the system, seats effects systems, audio-visual effects system three plates 5D movie plot device.
6D Movie Theater: theater is a total of six video hall, playing six short films, each film special effects will vary according to changes in the Office of the plot of the movie, adjust the environment inside the theater, such as voice, sound, smell, color, completely subvert past viewing experience, just like Disneyland into the same addition to watching movies, you can smell, touch, dynamic and static dynamic appreciate become involved in, which is hearing.
În viitor 3D 4D, 5D de cinema, cu efecte de relaxare și efecte asupra mediului, experiența vizuală ireal, cu un efecte speciale, iritante de performanță pentru a simula scene sincronizate cu autoritate specială instituit pentru a imita real publicul să participe la eveniment pentru a viziona filme sa aruncat în poveste poate fi printre simulare experiență ireal, aventura palpitant. 5D film este foarte interesant film, palpitant, o tehnologie nouă Oh, nu ezita sa citeasca, vazut alte filme continua sa-l simt!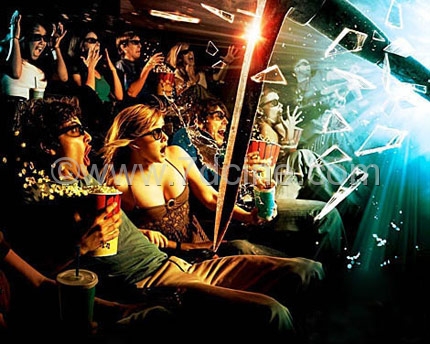 Guangzhou Xindy Animation Technology Co.Ltd. designs and manufactures the full set 5D cinema equipment with the outside cabin.Based on more than 14 years of Industry technology experience, a number of specialized technical skills and a contingent of skilled staff team, we devotes ourselves to the research and development, manufacturing and sales of 4D cinema system,5D cinema, Teatru 6D cinema,interacțiune 7D cinema,truck mobile 9D cinema,park cabin 11d cinema Systems, 5d 6d 7d Cinema Theater.
WhatsApp: 86-18520136489
Tel: 86-20-66823619
FAX: 86-20-66823620
E-mail: michael@7dcine.com
Adresa: Adresa: NU. 8 Liming Street, Da Long Street, Shiqi Town, Panyu districtului, Guangzhou, China
Ați putea dori, de asemenea,