Xindy Virtual Reality Simulator Treadmill VR Walker
Pierwszy,,en,zastosowanie na projektu komercyjnego na terenie całego kraju, to oryginalność odwzorowane prawdziwe ruchy gracza (chodzenie, bieganie, stojąca) w wirtualnej scenie, która naprawdę łączą ruchy gracza i postaci w grze w jednym.,,en,VR Walker jest nowy dookólny na bieżni,,en VR Walker applying on commercial project all over the country, it originality mapped the player's true movement (walking, running, standing) into virtual scene, which really to meld the player's movement and the game characters into one.
Czym jest Xindy VR Walker?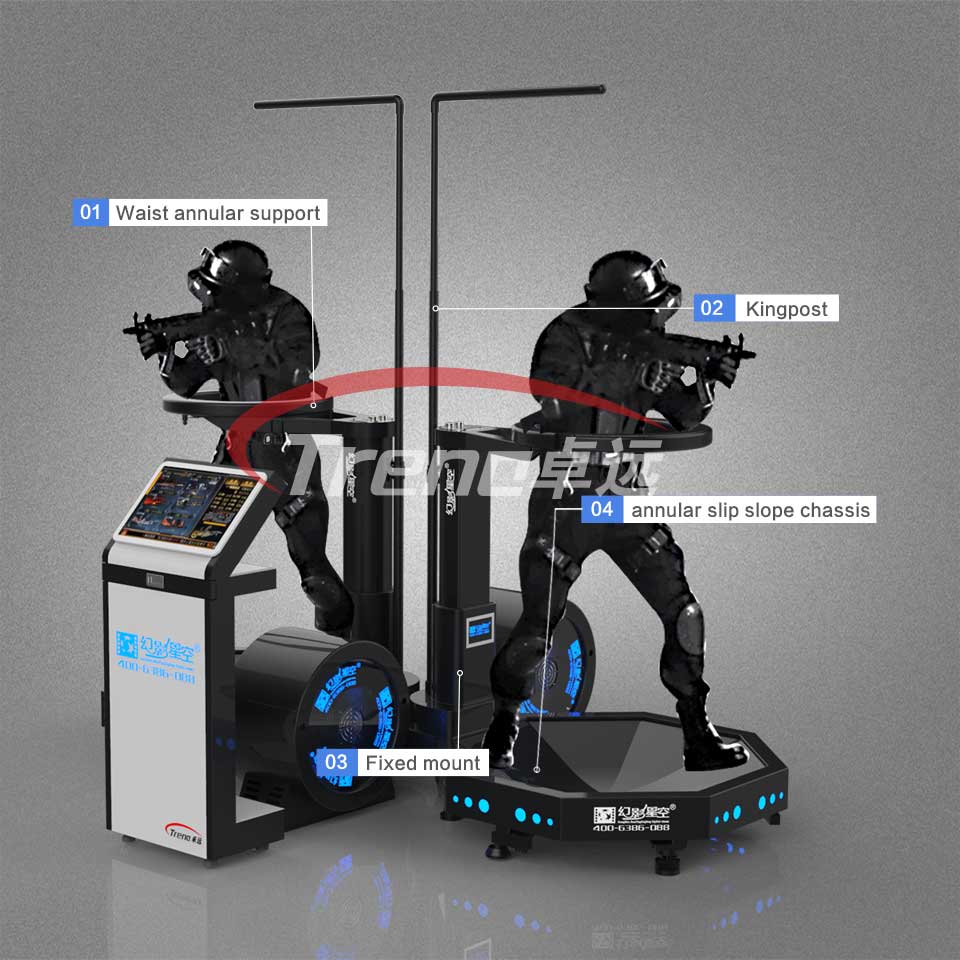 Xindy VR Walker is a new omni-directional treadmill for virtual reality. It has been designed to be as unrestrictive as possible giving the user 360 degrees of continuous movement within a small space. It is the first VR Running Machine in the world.
Why Choose Xindy Virtual Reality Simulator Treadmill?
VS. bijatyka fitness Sport, rozrywka i fitness w tym samym czasie, podwójną korzyść!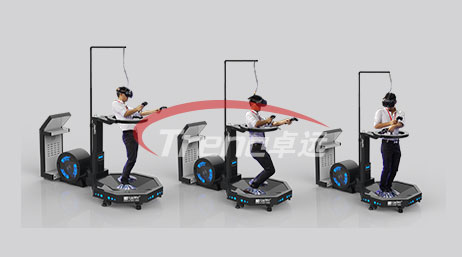 The first one has commercial function in the country; award a number of patent certification!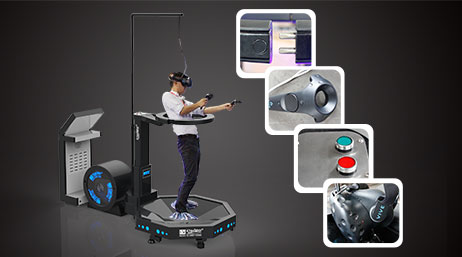 Can realize local area network for multiplayers games with more great fun!
360 ° widok z doświadczeniem, całkowicie wirtualną scenę rzeczywistości! Odtwarzacz można łatwo uruchomić w wirtualnym świecie opanować postacie w grze poprzez bieganie i spacery!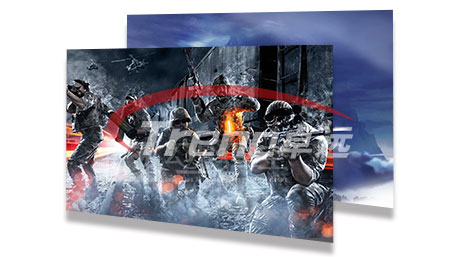 The Details for Virtual Reality Treadmill Simulator
| | |
| --- | --- |
| Item | Value |
| Napięcie | AC220 |
| Power Rating | 600w |
| Weight | 200kg |
| Bearing Load | 150kg |
| Number of players | 1 & 2 |
| Size | 1300*1650*3000mm |
| Packing Size | 1500*1800*1300mm |
| Occupied area | Length and width: 2*2m |
| Immersion helmet | 5.5 inch HD 2K Screen │ 1440X2560 │ 534PPI |
Zysk Dla modelu Xindy VR Walker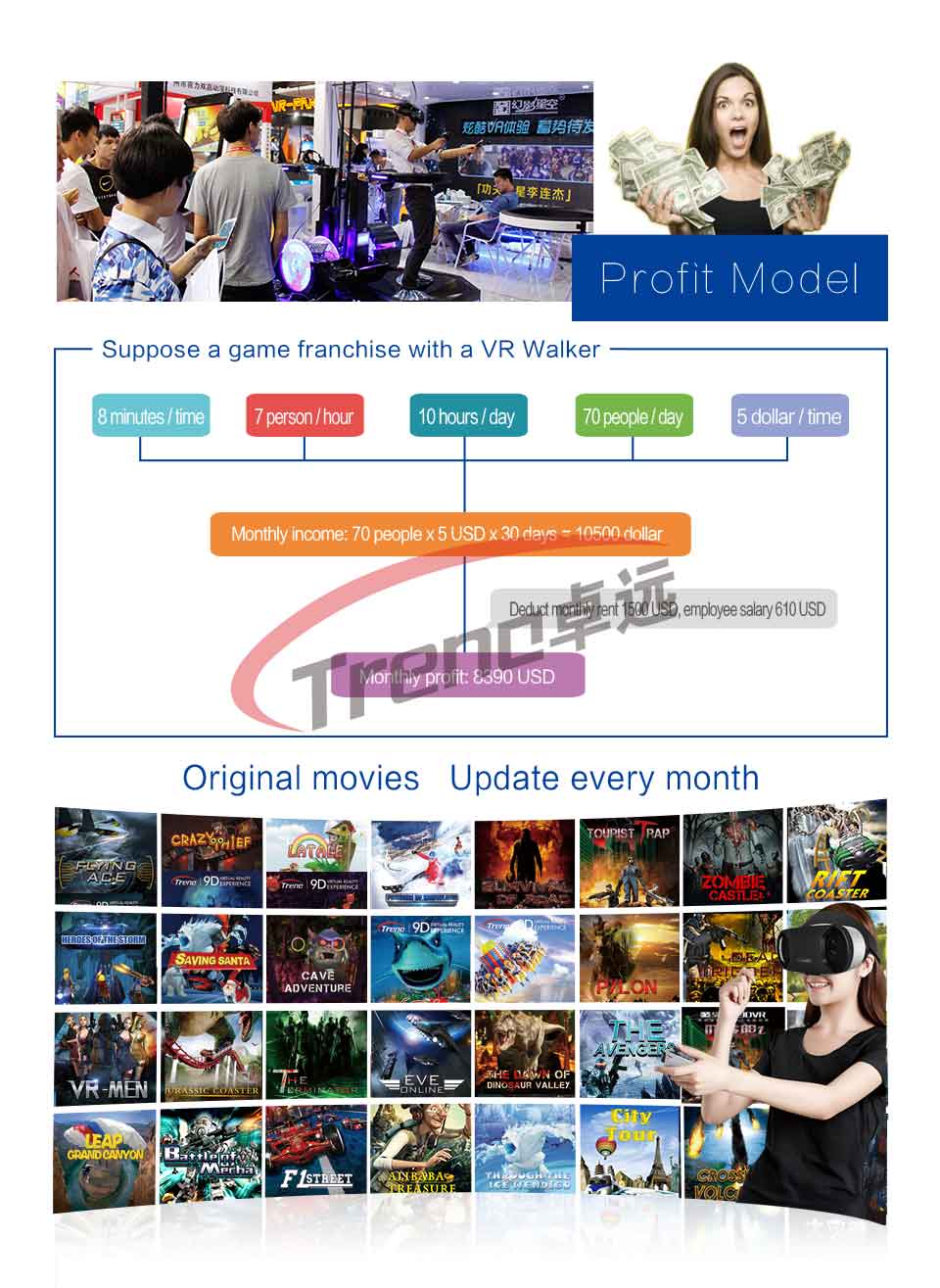 Xindy VR Walker na wystawie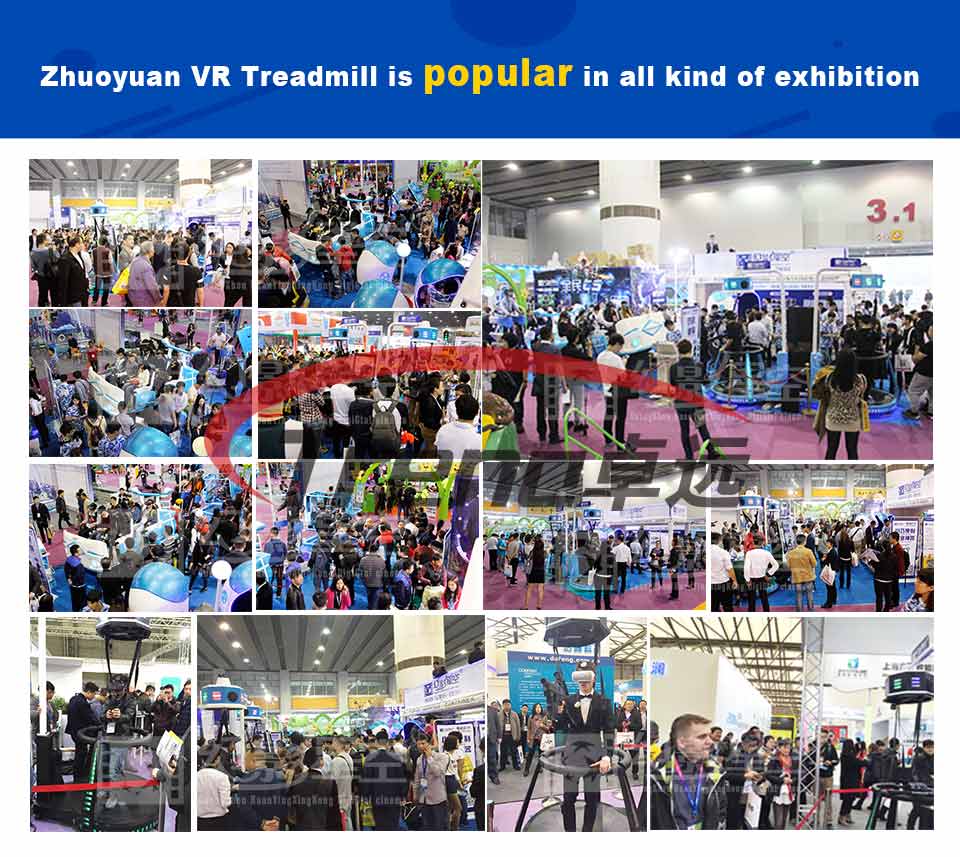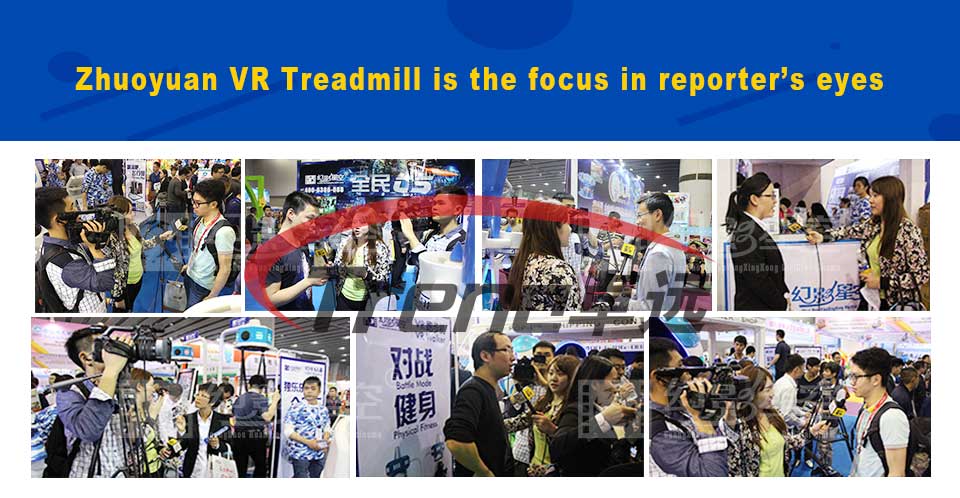 Xindy VR Walker w VR kompleksowego centrum doświadczenia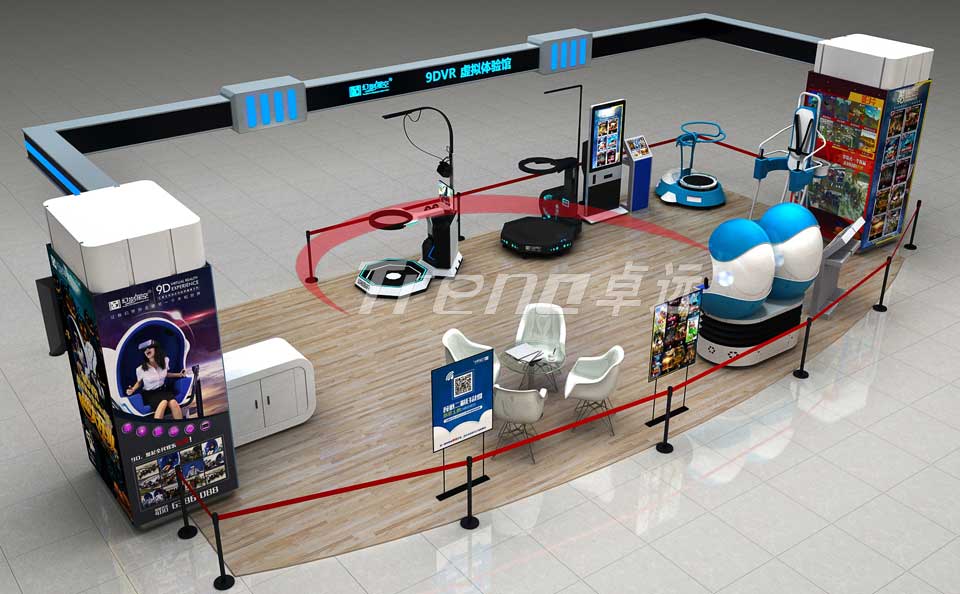 Do You Want Know About Xindy VR Walker?
If you want to know more about Xindy VR Walker. Leave your message, we will contact you as soon as possible!