The hot scene in the our Canton Fair booth attracted the CCTV's reporter come to interviewed us and make an in-depth reporting about the our 9d vr simulator birth process, the core of the 9D vr simulator, the market development prospects, etc.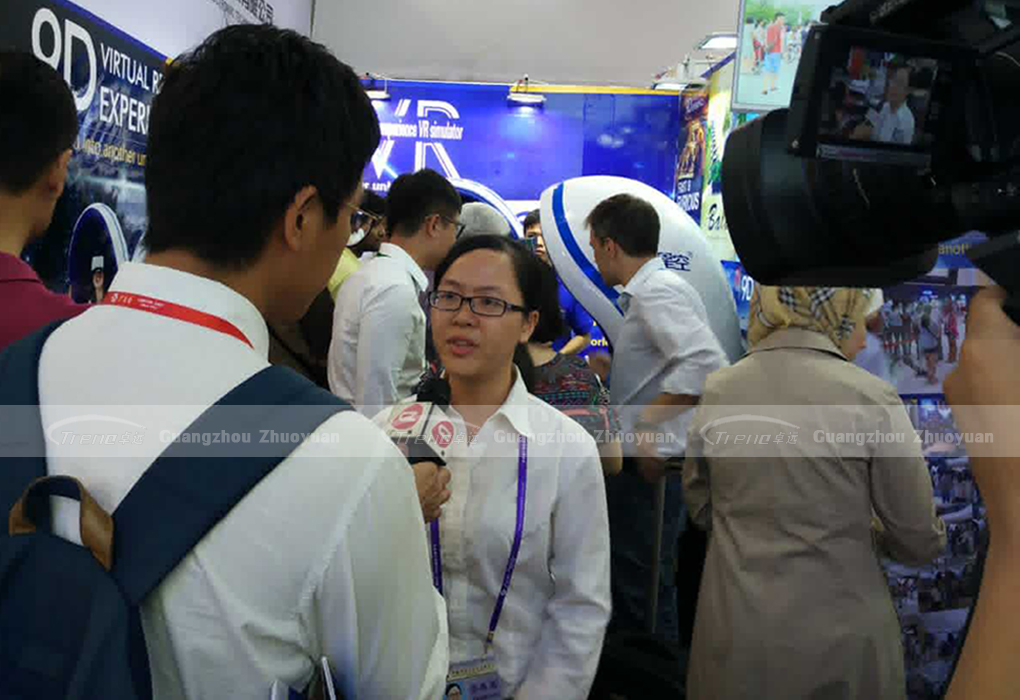 Przypadkowo, takie gorące sceny spowodowane uwagę Guangzhou TV's reporter, Po wywiady naszą osobę sprzedaży w Canton Fair i produkowane reportaż o nazwie " 9d VR-kupującego nowe ulubionych ". Reporter mówił bardzo naszej 9d VR. Raport spowodował wielkie reperkusje po emisji.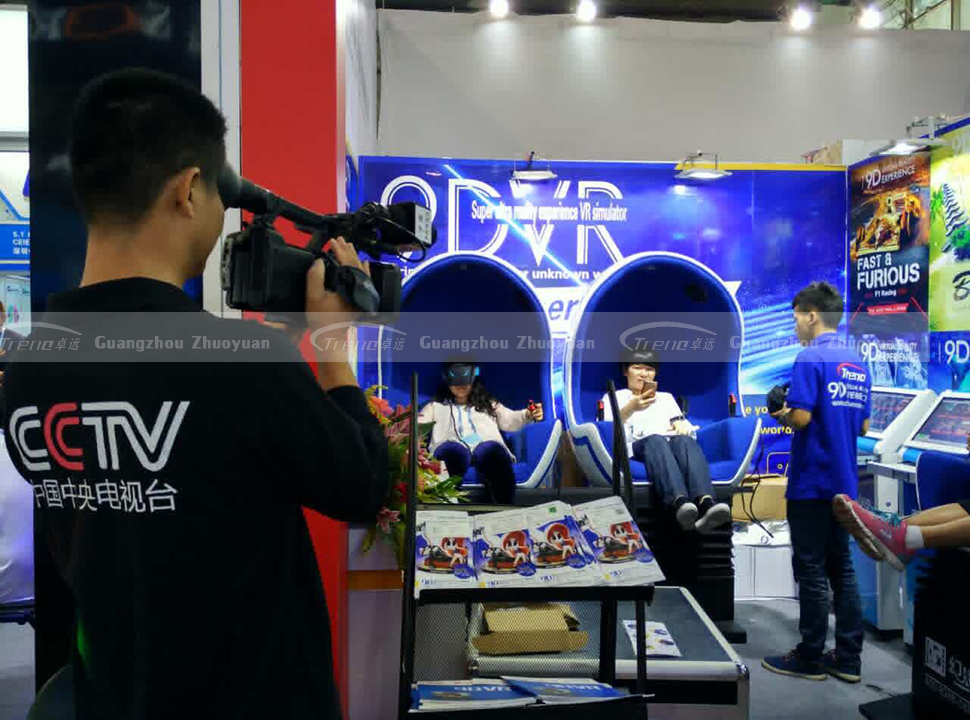 The two mainstream media invariably have reported the Xindy 9d virtual reality simulator. This phenomenon reflects the high popularity of vr entertainment equipment.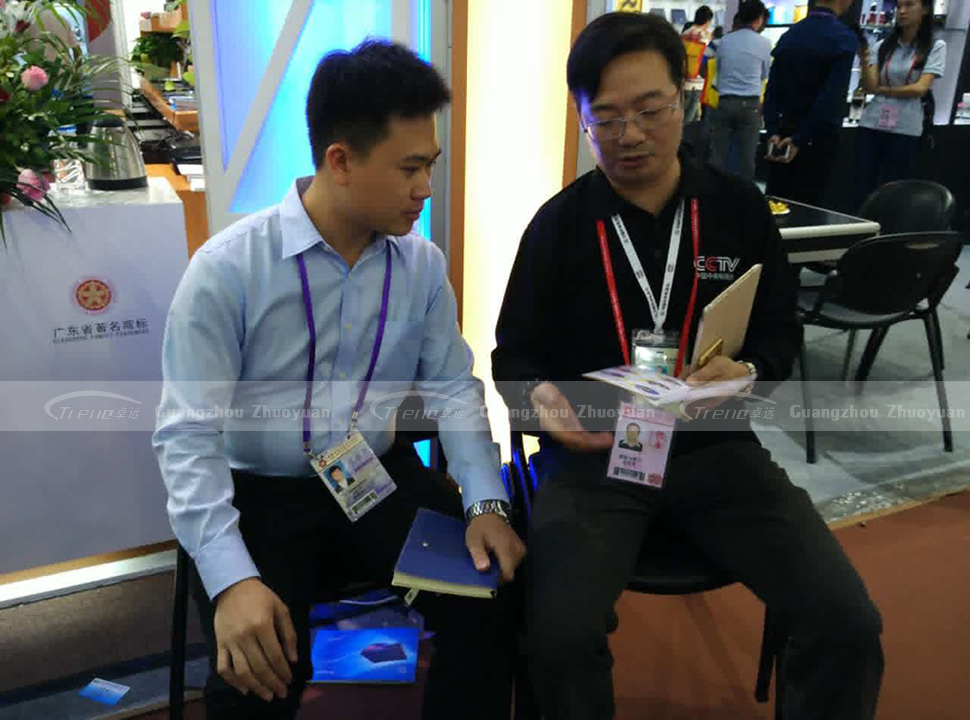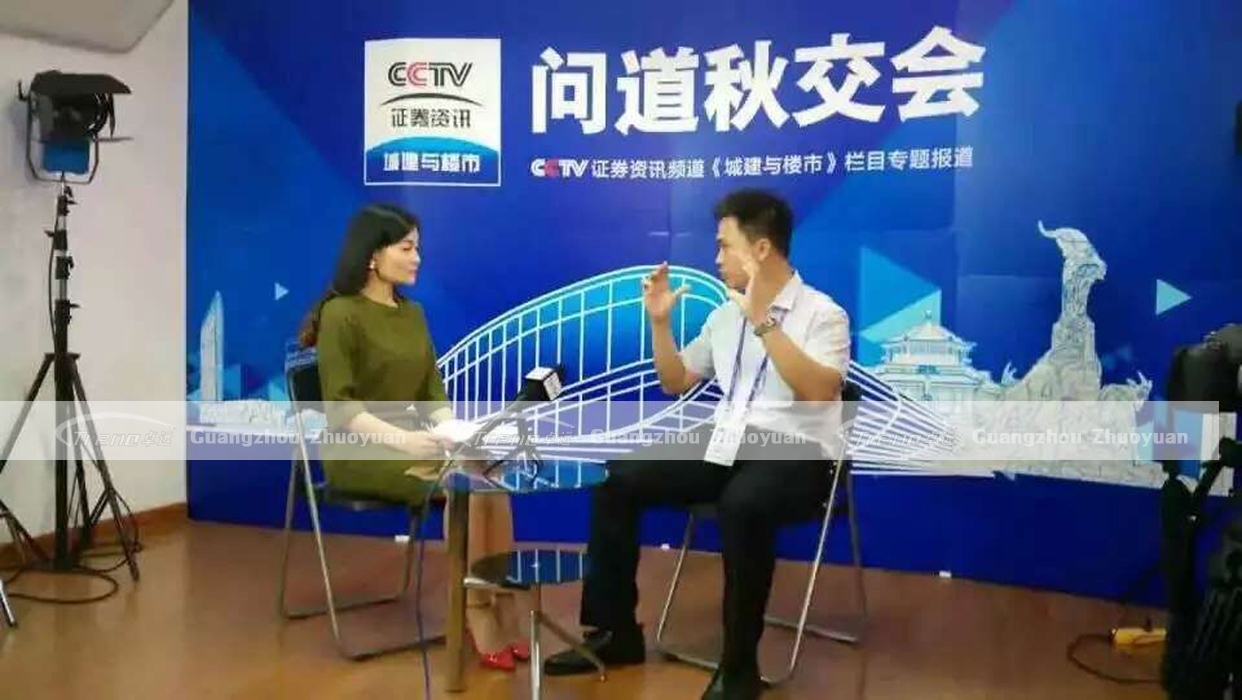 The popularity of this device, in fact, have an inkling of the matter, a few years ago the Zhuhai Changlong 5D cinema set the Guinness World Records, Universal Studios Singapore circular-screen interactive cinema also widely sought after. Jako konsumenci szukają bardziej zabawne i ekscytujące wrażenia w grach, to wirtualny symulator 9d rzeczywistość będzie miał dobre perspektywy rozwoju.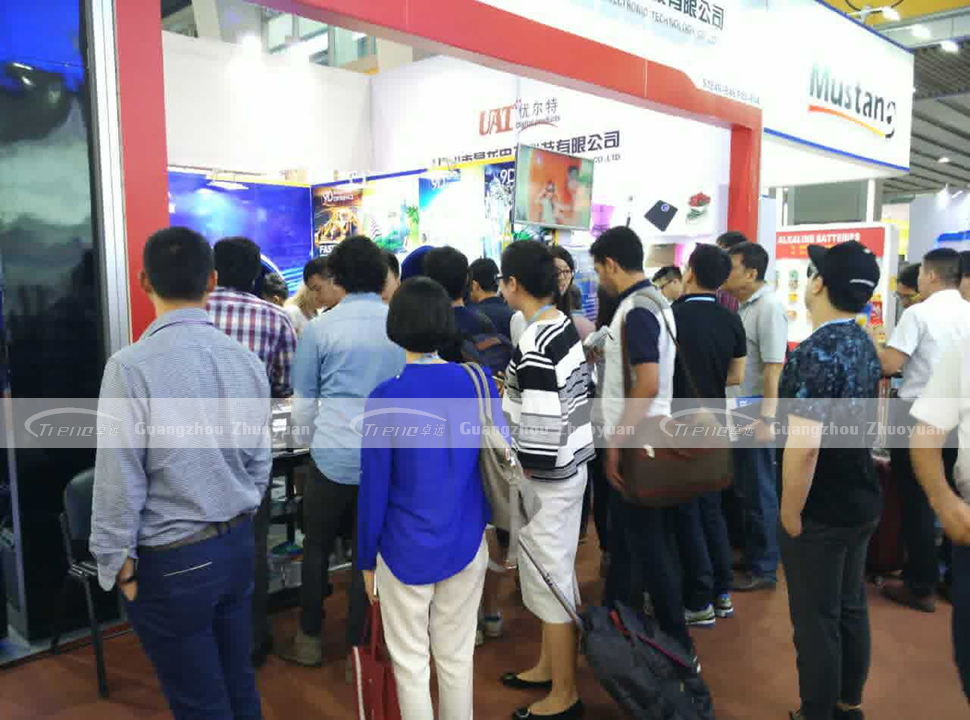 Jeśli chcesz dowiedzieć się więcej o Xindy 9d wirtualnego symulatora rzeczywistości, proszę zostawić wiadomość, skontaktujemy się z Państwem tak szybko jak to możliwe.
Możesz także: