In October is the beautiful and crisp autumn month, the first phase of the 118th Canton fair which with influence power of world, was closed successfully.
The China Export Commodities Fair, has always been regarded as a barometer and weather vane of China's foreign trade. But in the whole world economic downturn, the traditional electronic manufacturing industry and the household electrical appliance enterprises went cold. But the high-tech interactive entertainment markets is very popular.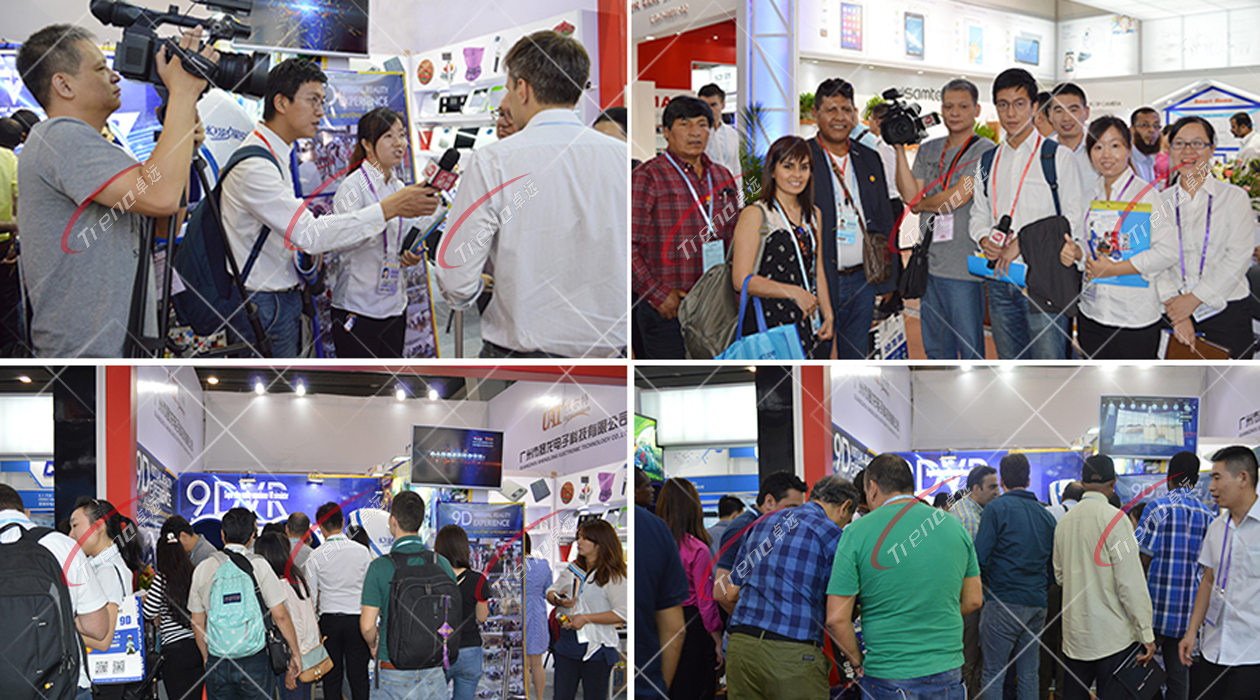 Undoubtedly that Xidny 9d vr is an high-tech products. Since Guangzhou Xidny showed the single seat and double seat 9d vr simulator in the Canton fair, Xindy's booth not only full of buyers, but also became the focus of the media. During the five days, Xidny received nearly 10000 people and a large number of orders in Canton fair.
A wave of virtual reality have been whipped up in the global. Don't let opportunity pass you by.
Jeśli chcesz dowiedzieć się więcej o Xindy 9d wirtualnego symulatora rzeczywistości, proszę zostawić wiadomość, skontaktujemy się z Państwem tak szybko jak to możliwe.
Możesz także: