31-Jul-2015

Categorieën

Custom Name

Custom Value
Wat is 9d VR?
It's unique successful commercial VR product. Viewers just need to wear VR glasses and then go into the world of the movies. It breaks the limit of virtual and real world and takes viewers amazing experience. It consists of three revolutionary new products :Interactive bioscoop met 360 ° rotatie-functie, Immersive Bril, Doorbraak VR entertainment content platform.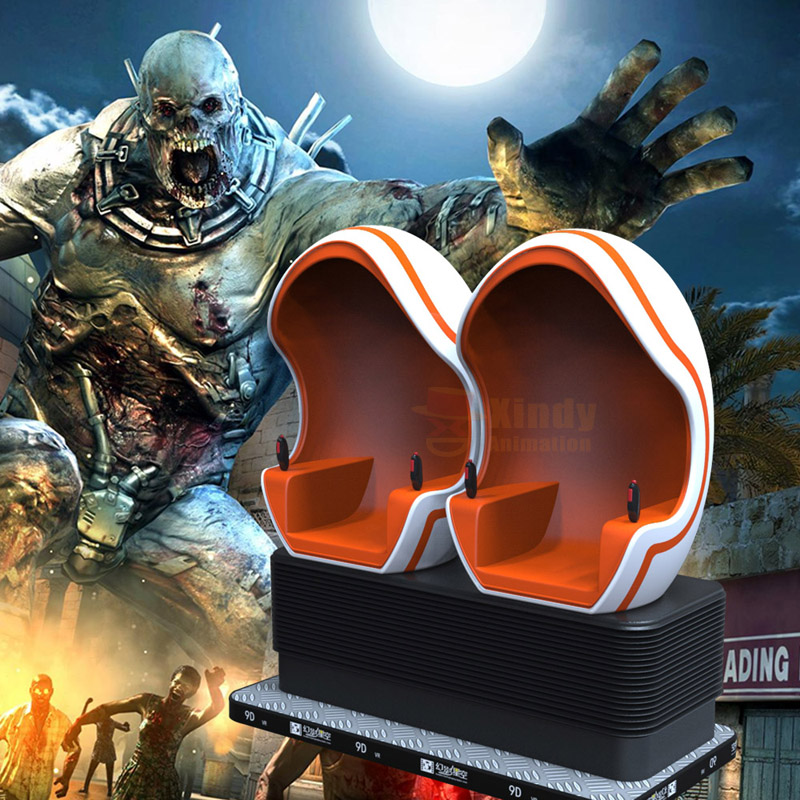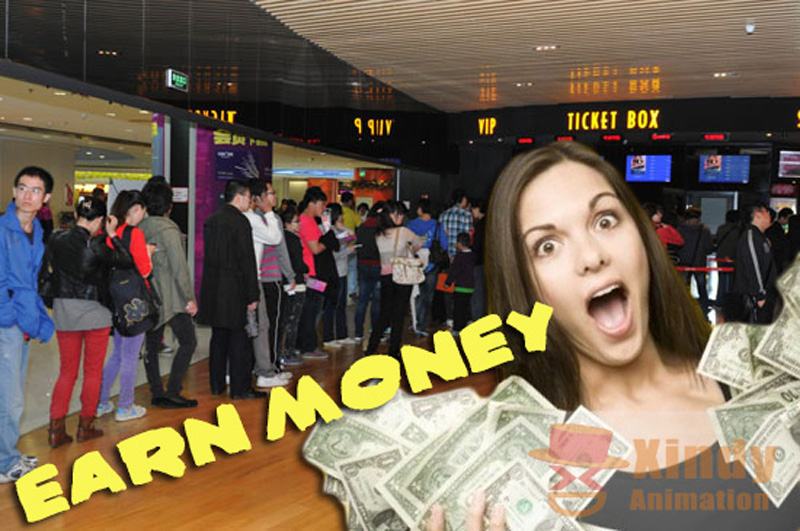 What is the function of single seat 9d VR?
1.Small occupation area
Hoewel het een stoel heeft, dekt het een gebied dat vrijwel hetzelfde is als de enkele stoel,en 9D VR. De dubbele zetel 9D VR hoeft alleen maar 2 vierkante meter. Dus je kunt dit project werken in overal. U hoeft geen zorgen te maken over de site problemen.
2.Small investments and yield quick returns
Small investment, short period, quick effectiveness and fund repay.
3.Free vision
Bionic 150 ° gezichtsveld, 1080 P HD-resolutie twee ogen zelfstandig, zonder doodlopende brengt u om te genieten van de nieuwe grappige wereld met echte gevoelens.
4.Interactive cabin with dynamic effects.
De bewegende snelheid van de cabine van 10 mm / s tot 167mm / s kan nauwkeurige regeling te zijn, maak je vrij om te bewegen in de nieuwe wondere wereld. Het kan een meeslepende ervaring als de drie zetels 9D VR bereiken.
5.Head tracking target
Ingebouwde 9-assige sensor, 360 ° head tracking, je zult je hele lichaam te voelen in de wereld van de film toen rond te draaien
6.Rich content
Pylon, Dead Trigger, Big Pendulum, The avengers……Fantasy you ever dreamed of will come true now.
7.Amazing virtual reality experiences
Explore every wonderful creation of our world, predict the future.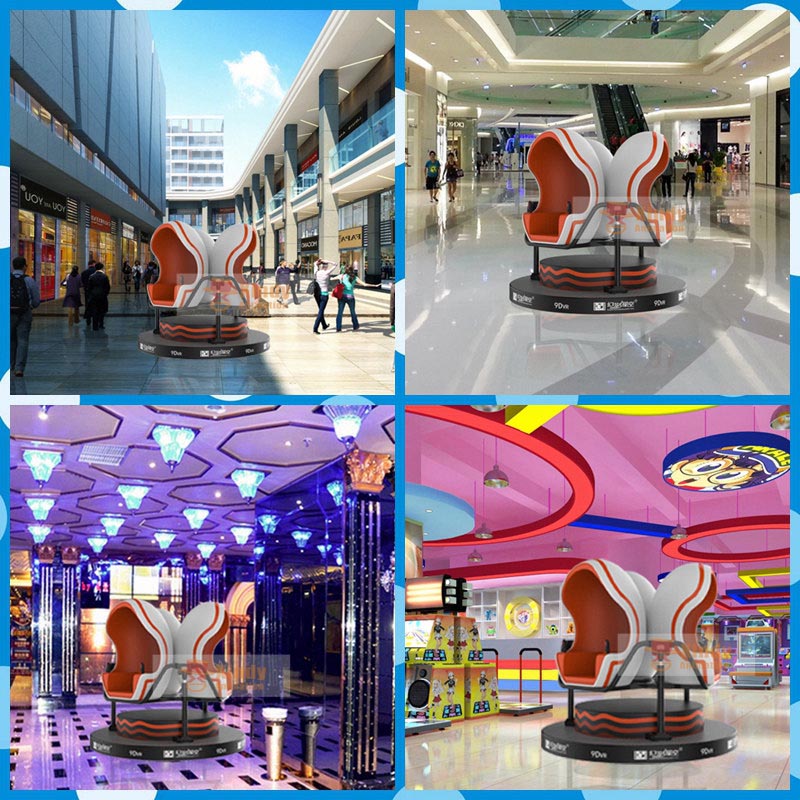 Wat is het voordeel van 9d VR door Xindy?
1) 9D VR cinema is een nieuw product firstly released by Xindy in China.It's absolutely different from 5d motion cinema, 7d interactive cinema.
2) Kijkers hoeven alleen maar aan te trekken VR-bril en ga dan in de wereld van de film. Het breekt de grens van virtuele en de echte wereld en neemt de kijker geweldige ervaring.
3) In vergelijking met Chinese leveranciers, Xindy is de rijke ervaren en te ontwikkelen snel fabrikant op 9d VR bioscoop.
4) Na een jaar van onderzoek en ontwikkeling, 9d VR cinema door Xindy is al een volwassen product.
5) Onze krachtige R & amp; D team is technisch assurance: 9d VR-technologie, Kwaliteit van het product, films-update.Onze Professionele after-sales service team is uw steun.
6) In vergelijking met buitenlandse leveranciers, onze prijs is meer concurrentie. Het brengt grote zakelijke kans om investeerders wil dit project te investeren, en ook geschikt voor de een gebrek aan geld.
Compleet 9D virtual reality ervaring paviljoen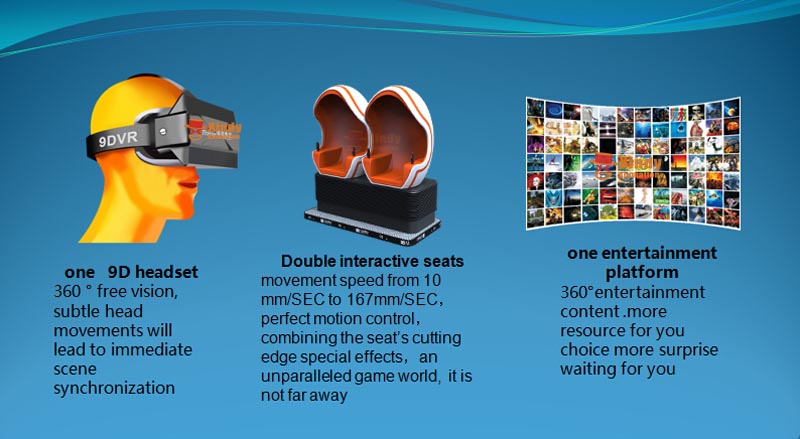 Meer stijl 9d VR zetels voor u om te kiezen

Our customer cases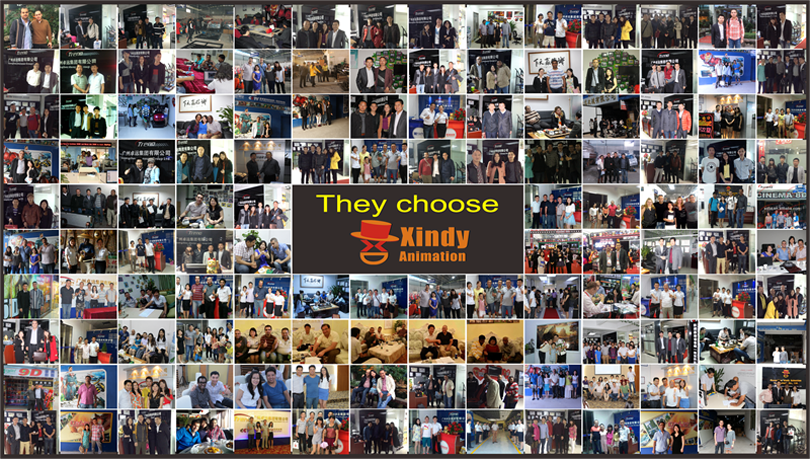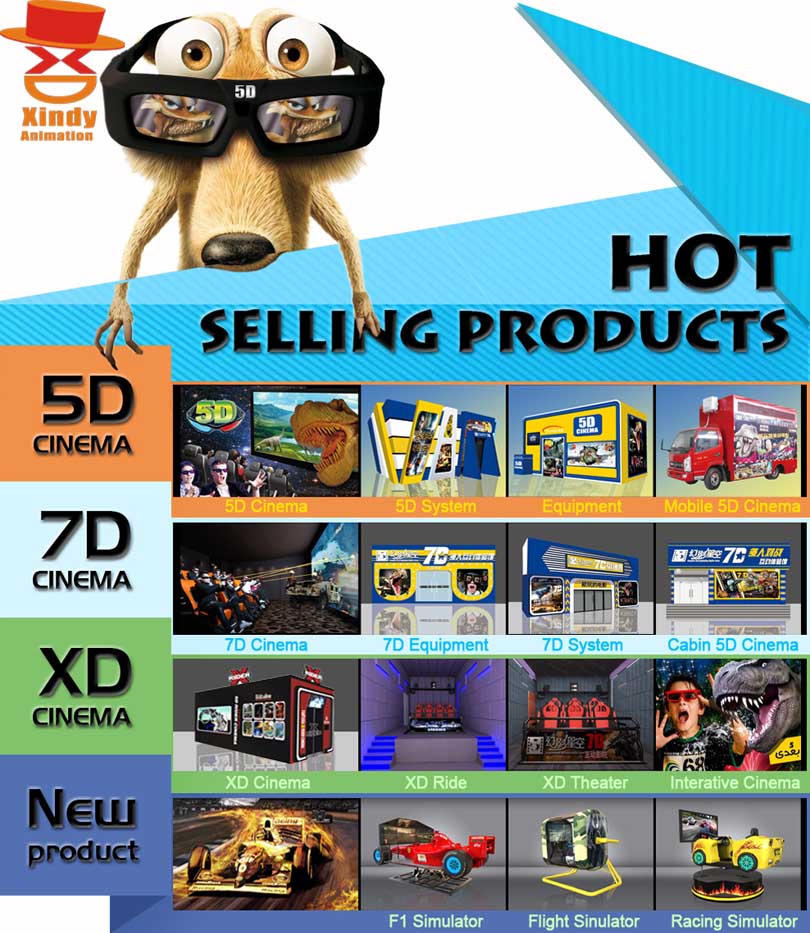 Voor ons kiezen! Bel mij
Ons support team zal contact met u in 24 uur nadat het bericht is ontvangen.
Wat is 9d VR? Het is uniek succesvol commercieel VR product. Kijkers moeten gewoon VR bril te dragen en dan gaan in de wereld van de film. Het breekt de grens van virtuele en de echte wereld en neemt de kijker geweldige ervaring. Het bestaat uit drie revolutionaire nieuwe producten: Interactieve bioscoop met 360 ° rotatie-functie, Immersive Bril, Doorbraak VR entertainment [...]
Bekijk details
Wat is 9d VR? Het is uniek succesvol commercieel VR product. Kijkers moeten gewoon VR bril te dragen en dan gaan in de wereld van de film. Het breekt de grens van virtuele en de echte wereld en neemt de kijker geweldige ervaring. Het bestaat uit drie revolutionaire nieuwe producten: Interactieve bioscoop met 360 ° rotatie-functie, Immersive Bril, Doorbraak VR entertainment [...]
Bekijk details