Cinema 5D, includes all the features of 4D pawagam, the use of seat effects and environmental effects, surreal visual experience with a special, irritant effects synchronized performance to simulate the scene and set up a special agency to mimic the actual events, while generating contrast, lifelike three-dimensional picture, as the story changes, simulate a variety of special effects lightning, wind, frost, rain, snow, and other explosive impact, visual, hearing, smell, touch and movement perfectly blend, then add the plot style interactive games, and take advantage of interactive props, allowing the audience to participate and threw himself into the story among the simulation unreal experience, thrilling adventure.
Thus, audience interaction to participate in the movie theater is different from the previous movies 5D, the biggest feature is the role of interactive games with the audience in the movie, so the audience has exposure to the film's sense of mission and sense of accomplishment, coupled with the interaction with the audience, while the role of the film, there is also the interaction between the audience game performance competition, which is repeated through the hair a considerable part of the audience watching the same movie impulses and desires. This is the unique charm Cinema 5D, but also its commercial value is much higher than other theater lies.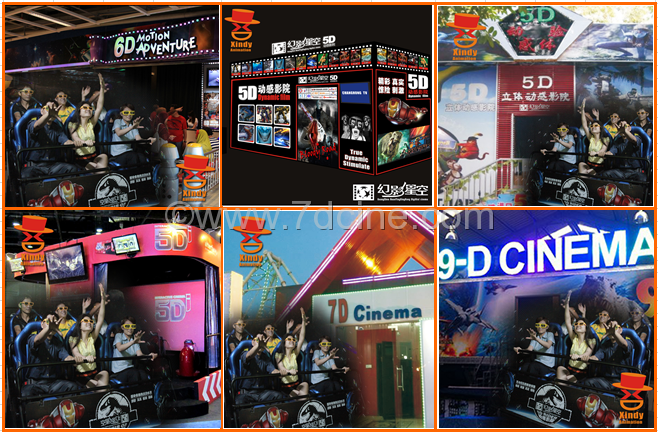 Xindy Cinema 5D are the professional manufacturer of full set 5D/7D/9D cinema theatre equipment. Both the hydraulic and electric technology are leading in the cinema industry.In these years we alway try our best to serve our customer good qaulity products with competitive price. Weclome to visit our factory.
页面下部广告
Anda juga boleh