1. Company
Perfect theater system can be said to be a dynamic combination of modern technology, modern technology, integrated model. It uses: automatic control technology, simulation technology, mechatronics technology, optical technology, 3D stereoscopic imaging technology (animation), 3D video playback technology, 5.1 digital sound reproduction technology, system integration, computer programming, sound control technology.
2. Branding
Brand owners is to make the land price appreciation generated intangible assets, but people in a company, its products, services, cultural values, and cognitive evaluation, but also a trust.
Brand is the embodiment of a comprehensive quality of goods and representatives, when people think of a brand, always at the same time and fashion, culture and values ​​linked together to create a brand, continue to create stylish, nurturing culture, as the business continued to grow, businesses and continuously from high to low value added to the product development, a high level of quality advantage, the advantage of the transformation and upgrading of cultural innovation. Brand culture has been recognized and receive market, this brand has generated its market value.
Focus on brand image and promote its sustainable development is the foundation of any industry, as long as the brand, so that the business owner is a trust, the value of sales.
3. Improve team
Employees and management team consisting of a community where each member of the rational use of the knowledge and skills to work together to solve problems and achieve common goals. Only improve and perfect the team in a highly competitive market, in order to get a firm foothold in this, providing customers with the best service.
4. Leading technology
The company relies on technology development, advanced technology, in order to achieve industry-leading level, go in front.
5. Configured
Perfect dynamic theater system is a very high-tech integrated system, select the appropriate configuration to ensure the stability of the system. Now, some of the non-professional companies see this hot market demand for low-quality equipment and accessories, shoddy and random assemblies and even fake fake brands, resulting in unstable operation by the customer, to purchase all the equipment dynamic seating system for wooden structures, poor customer experience and the audience lost resources, over time, the most direct losses theater closed for maintenance difficulties. Investors should be picking lists and receipts signed contracts eleven brand explained, and ensure that goods are often licensed to provide authentic.
Practice has proved that the advanced equipment and system configuration can reduce the failure rate of the product or even failure, relying on distributed agents and recent domestic service points can be replaced and repaired.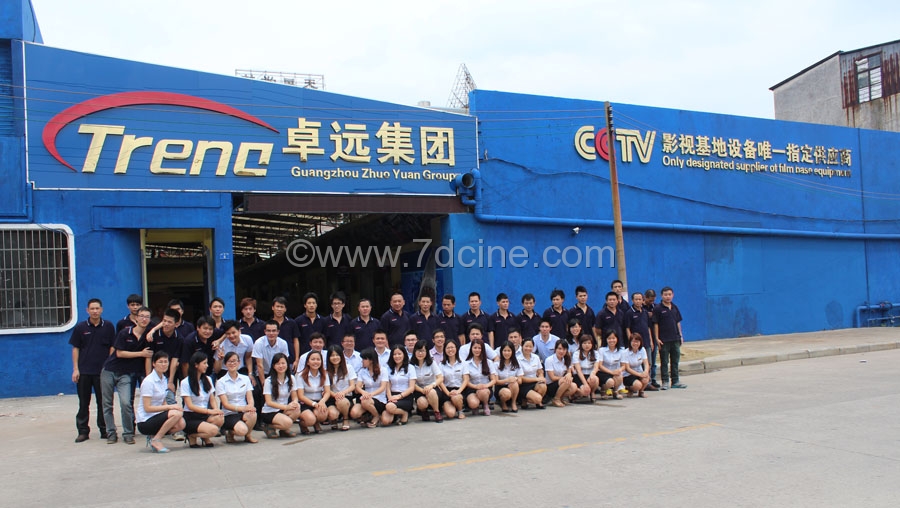 Guangzhou Xindy Animation Technology Co.Ltd. designs and manufactures the full set 5D pawagam equipment with the outside cabin.Based on more than 14 years of Industry technology experience, a number of specialized technical skills and a contingent of skilled staff team, we devotes ourselves to the research and development, manufacturing and sales of 4D cinema system,Cinema 5D equipment,6D cinema theater,interaction 7D cinema,truck mobile 9D cinema,park cabin 11d cinema Systems, 5d 6d 7d Cinema Theater.
SITE: http://www.7dcine.com/
WhatsApp: +86-18520136489
Tel: +86-20-66823619
FAX: +86-20-66823620
E-MAIL:michael@7dcine.com
Address: NO. 8 LiMing Street, Da Long Street, Shiqi Town, Panyu Disctrict, Guangzhou, China
页面下部广告
Anda juga boleh