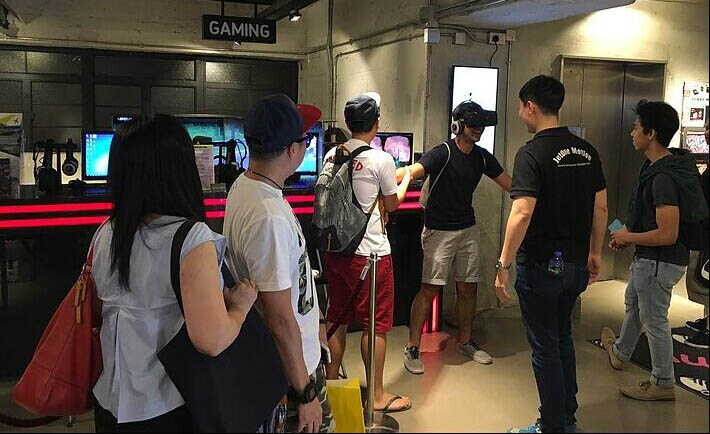 Peter Yu , the CEO of the Jetone Motion. Jetone Motion is the first and the only experience center of the high-end vr kino teatras in Hong Kong. In their experience center, you can experience the a lot of high-end vr cinema, for example, VRX, iMOTTIONZ-55, Oculus Rift…
As the CEO of Jetone Motion, he has been searching for an ideal vr cinema. Until he come to Guangzhou from HK and through the field survey , he decided to bring in our company's vr cinema.

After he introduced the vr cinema, the equipment have gained a very satisfying market echo. And Peter Yu sent a video for us. In the video he have spoke highly of our vr cinema and our comprehensive pre-sales and after-sales service .

Dėl vertina Jūsų pasitikėjimą ir paramą mūsų produktus, mes išlaikyti gerą reputaciją ir toliau kurti gausiai pelno už jus.
If you want to know more about vr cinema , please leave your message, we will contact you as quickly as possible.
页面下部广告
Jūs taip pat gali patikti