Most people know is how 3D movies, but 4D, 5D it, you know what that is? You know the difference between them?
5D difference is that with 3D, 3D stereoscopic film but only visual enjoyment, but the 5D is a dynamic three-dimensional movies, what is the dynamic? After riding to watch a movie, the movie will have to enter the same feeling in the world, the movie hit the water, you will be sprayed into the water, hit the snow as you feel it.
Here we explain in detail for 3D, 4D, 5D are some differences between the movie and the special effects, so that we know more 5D movies.
3D Movie:一般的なデジタルで,,en,偏光レンズと偏光眼鏡を介して関連する2つのプロジェクタの投影スクリーンを用いてチャネル投影スクリーンあたり左右眼転位源2チャンネルの表示を使用して映画制作、フィルムスクリーンにソースに基づく投影は、目画像の周りにソースがマップ上に投影されますスポット次元効果を結果として目の周りの視聴者、。衝撃、落下、風、水、3Dシネマを導入するために傷や他のスタント。,,en cinema projection, based on sources in the film production, film screen using the left and right eye dislocation source 2-channel display per channel projection screen using two projectors projection screens related through polarized lenses and polarized glasses, sources around eye images are projected onto a map viewers around the eye, resulting spot-dimensional effect. The shock, falls, wind, water, scratching and other stunts to introduce 3D cinema.
4D Theater: Design smoke, rain, optoelectronics, bubble, smell, scenery, task performance results. So that people can get when watching movies vision, hearing, touch, smell and other full experience. In addition to the three-dimensional visuals, showing the scene can simulate lightning, smoke, snow, odors and other natural phenomena, the audience's seats also produce fall, vibration, air spray, spray, leg sweep and other activities. These live special effects and three-dimensional images and the story closely, in the visual and physical experience to the audience to bring new entertainment, like the odd shadow illusion, exciting.
5Dシネマ:ダイナミック5つの奇数影の錯覚を達成するために、聴覚、視覚、嗅覚、タッチと方向から聴衆をしましょう。立体映画を見ている視聴者は、フィルムに沿ってプロットの内容は、三次元のイベントに対応する嵐、稲妻、雨、ショック、スプレーミストを感じる変更されたときに、シート6度は随時変更します。メインストーリーは、システム、座席のエフェクト・システム、オーディオ・ビジュアルエフェクトシステム3枚のプレート5D映画のプロットデバイスを介して環境への影響をシミュレートすることです。,,en,Xindyバーチャルリアリティテーマパーク,,en,「オールド・フレンズVrと電源」Xindyブランドセレモニー,,en
6D Movie Theater: theater is a total of six video hall, playing six short films, each film special effects will vary according to changes in the Office of the plot of the movie, adjust the environment inside the theater, such as voice, sound, smell, color, completely subvert past viewing experience, just like Disneyland into the same addition to watching movies, you can smell, touch, dynamic and static dynamic appreciate become involved in, which is hearing.
In the 3D future 4D, 5D cinema, with a seating effects and environmental effects, surreal visual experience with a special, irritant effects synchronized performance to simulate scenes with special authority set up to mimic the actual the audience to participate in the event to watch movies threw himself into the story can be among the simulation unreal experience, thrilling adventure. 5D movie is very exciting, thrilling movie, a new technology Oh, do not hesitate to read, seen other films continue to feel it!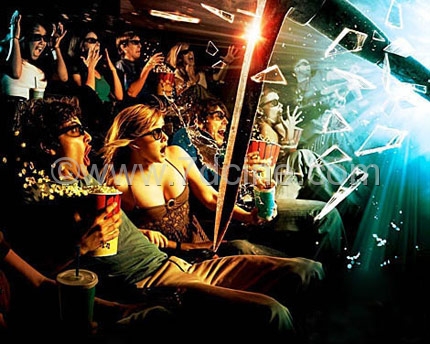 広州 Xindy Animation Technology Co.Ltd. designs and manufactures the full set 5D cinema equipment with the outside cabin.Based on more than 14 years of Industry technology experience, a number of specialized technical skills and a contingent of skilled staff team, we devotes ourselves to the research and development, manufacturing and sales of 4D cinema system,5D cinema,6D cinema theater,相互作用7D映画館,truck mobile 9D cinema,park cabin 11d cinema Systems, 5d 6d 7d Cinema Theater.
WhatsApp: 86-18520136489
電話番号: 86-20-66823619
FAX: 86-20-66823620
E-Mail:michael@7dcine.com
Address: Address: NO. 8 LiMing Street, Da Long Street, Shiqi Town, Panyu Disctrict, Guangzhou, China
またようなことがあります