Xindy Virtual Reality Simulator Treadmill VR Walker
Pertama,,en,menerapkan pada proyek komersial di seluruh negeri, orisinalitasnya memetakan gerakan sejati pemain (berjalan, berlari, berdiri) ke dalam adegan virtual, yang benar-benar untuk memadukan gerakan pemain dan karakter permainan menjadi satu.,,en,Apa itu Xindy VR Walker?,,en,VR Walker adalah treadmill omni-directional baru untuk,,en,. Ini telah dirancang untuk menjadi tidak membatasi mungkin memberikan pengguna 360 derajat gerakan berkelanjutan dalam ruang kecil. Ini adalah Mesin Running VR pertama di dunia.,,en,Mengapa Memilih Xindy Virtual Reality Simulator Treadmill?,,en,VS. Game fighting kebugaran olahraga, hiburan dan kebugaran sekaligus, manfaat ganda!,,en,Yang pertama memiliki fungsi komersial di negara tersebut; penghargaan sejumlah sertifikasi paten!,,en VR Walker applying on commercial project all over the country, it originality mapped the player's true movement (walking, running, standing) into virtual scene, which really to meld the player's movement and the game characters into one.
What Is Xindy VR Walker?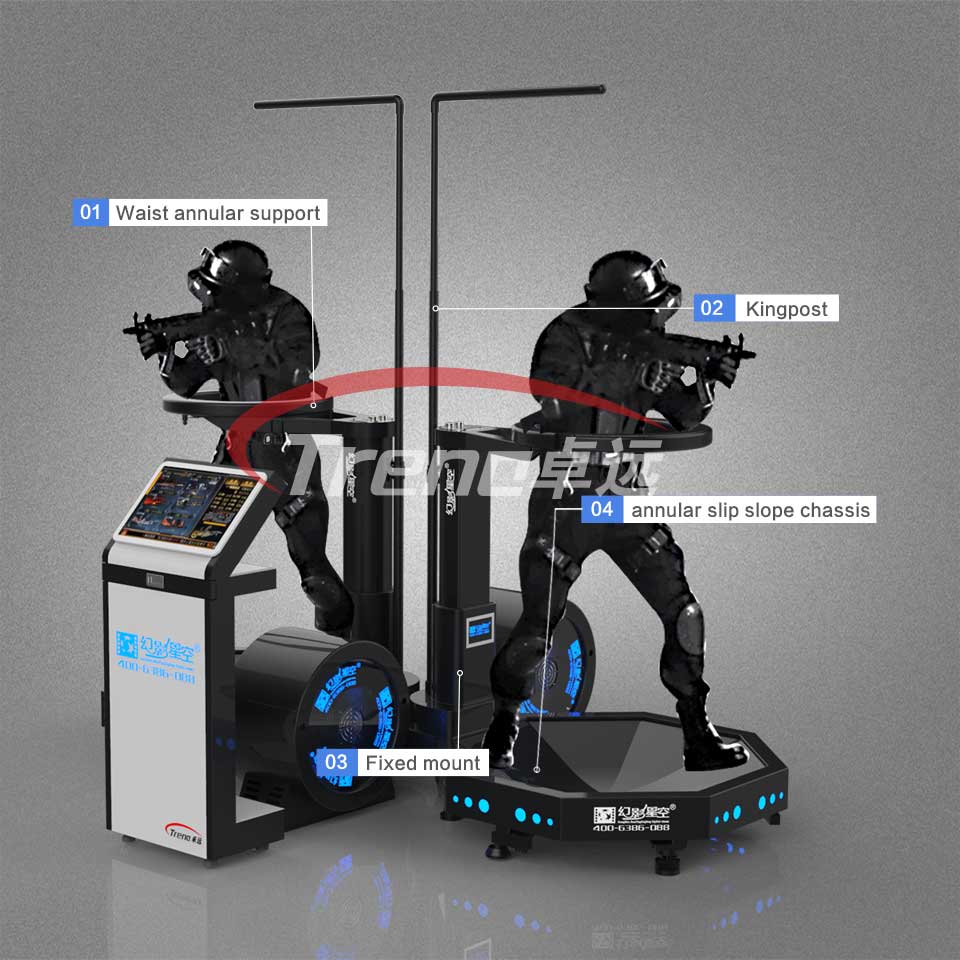 Xindy VR Walker is a new omni-directional treadmill for virtual reality. It has been designed to be as unrestrictive as possible giving the user 360 degrees of continuous movement within a small space. It is the first VR Running Machine in the world.
Why Choose Xindy Virtual Reality Simulator Treadmill?
VS. Game fighting fitness sport, entertainment and fitness at the same time, double benefit!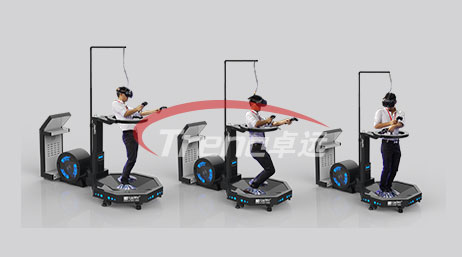 The first one has commercial function in the country; award a number of patent certification!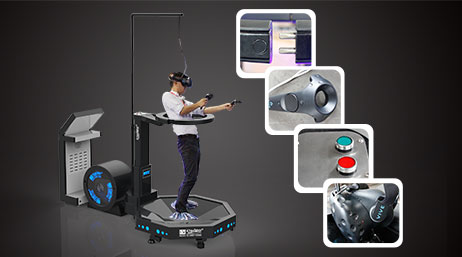 Dapat mewujudkan jaringan area lokal untuk game multiplayer dengan lebih banyak kesenangan!,,en,Tampilan 360 ° pengalaman, sepenuhnya dalam pemandangan realitas virtual! Pemain dapat dengan mudah berlari ke dunia maya untuk menguasai karakter permainan dengan berlari dan berjalan!,,en,Rincian untuk Treadmill Simulator Realitas Virtual,,en,600w,,en,150kg,,en,1 & amp; 2,,en,1300 * 1650 * 3000mm,,en,1500 * 1800 * 1300mm,,en,Model Laba Untuk,,en,Xindy VR Walker Di Pameran,,en,Xindy VR Walker Di pusat pengalaman VR yang komprehensif,,en,Apakah Anda Ingin Tahu Tentang Xindy VR Walker?,,en,Jika Anda ingin tahu lebih banyak tentang Xindy VR Walker. Tinggalkan pesan Anda, kami akan menghubungi Anda sesegera mungkin!,,en,Xindy Virtual Reality Simulator Treadmill VR Walker | Xindy Animation Inc.,,en
360°view of experience, completely in virtual reality scene! Player can easily run into the virtual world to master the game characters by running and walking!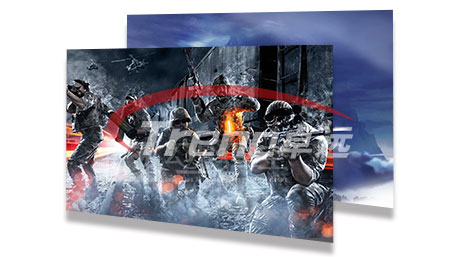 The Details for Virtual Reality Treadmill Simulator
| | |
| --- | --- |
| Item | Value |
| Voltase | AC220 |
| Power Rating | 600w |
| Weight | 200kg |
| Bearing Load | 150kg |
| Number of players | 1 & 2 |
| Size | 1300*1650*3000mm |
| Packing Size | 1500*1800*1300mm |
| Occupied area | Length and width: 2*2m |
| Immersion helmet | 5.5 inch HD 2K Screen │ 1440X2560 │ 534PPI |
Profit Model For

Xindy VR Walker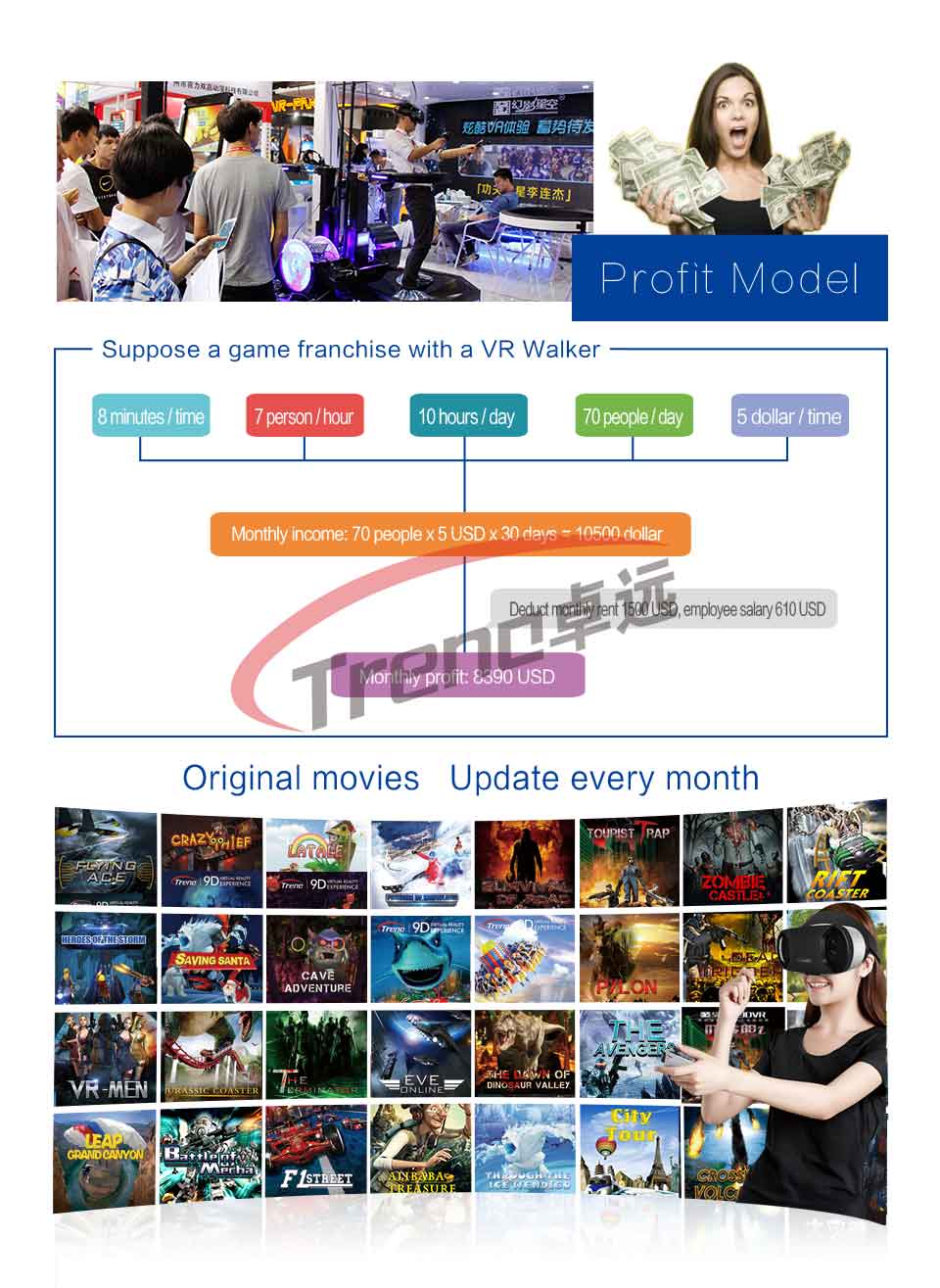 Xindy VR Walker In The Exhibition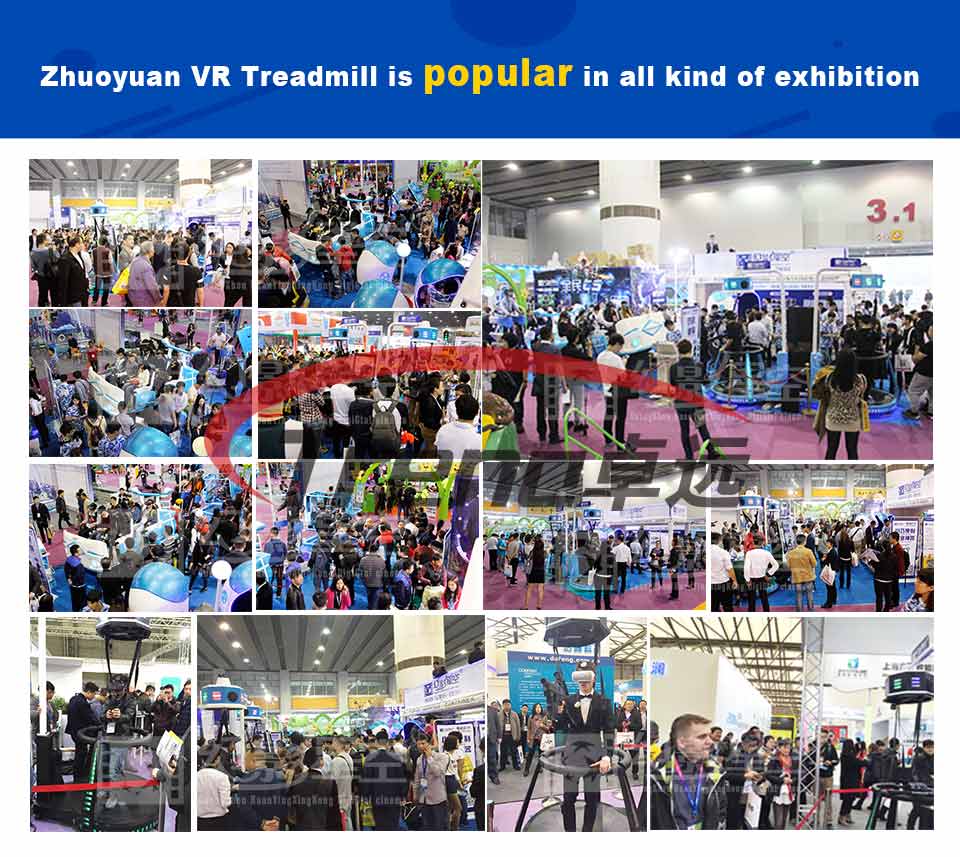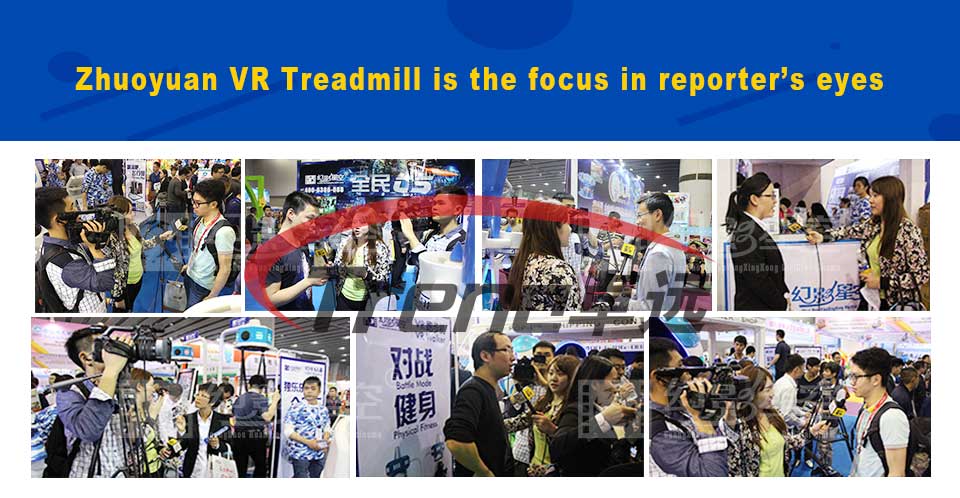 Xindy VR Walker In VR comprehensive experience center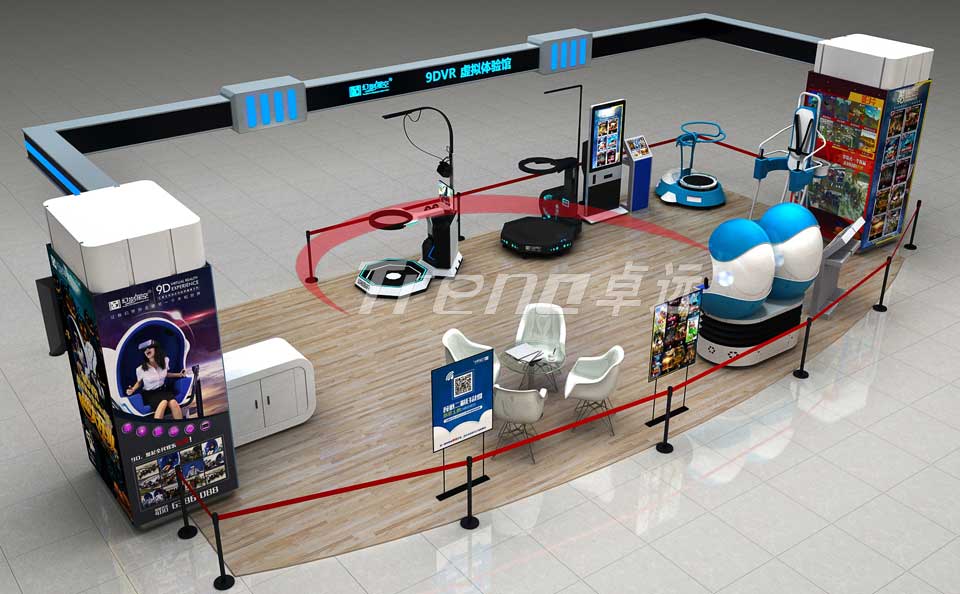 Do You Want Know About Xindy VR Walker?
If you want to know more about Xindy VR Walker. Leave your message, we will contact you as soon as possible!