Ki sa ki Xindy kanpe-up vòl VR?,,en,Kanpe VR VR,,en,se inik kanpe ekipman an simulation vityèl sou mache aktyèl, sitou eksperyans sou simulation vole, parachutism, ski, rafting ak lòt espò ekstrèm.,,en,Poukisa Chwazi Xindy kanpe-up vòl VR?,,en,1.Innovative konsèp,,en,Dènye ak pi popilè teknolojik pwodwi sou 17th Lachin hello teknoloji a!,,en,2. Lokalize biznis lokal,,en,Sant komèsyal, pavillion tèm, gwo fè makèt plaza, elatriye tout ka kouri!,,en,3. Nan bon lafwa ak bon jan kalite a nan diskou ki baze sou,,en,Inik patante teknoloji nan estrikti chapèl nan endistri a tout antye, kouri plis ki estab!,,en,4.Plenty Resous fim,,en,Ouvèti koòdone, sipò jwèt regilye, ka gen aksè a nimewo gwo nan jwèt!,,en,Pwofi ki gen konpòtman egzanplè pou Xindy,,en,Detay yo pou,,en,2.0kw,,el,200kg,,en,100kg,,en,1260 * 1260 * 2450mm,,en,1300 * 1300 * 2500mm,,en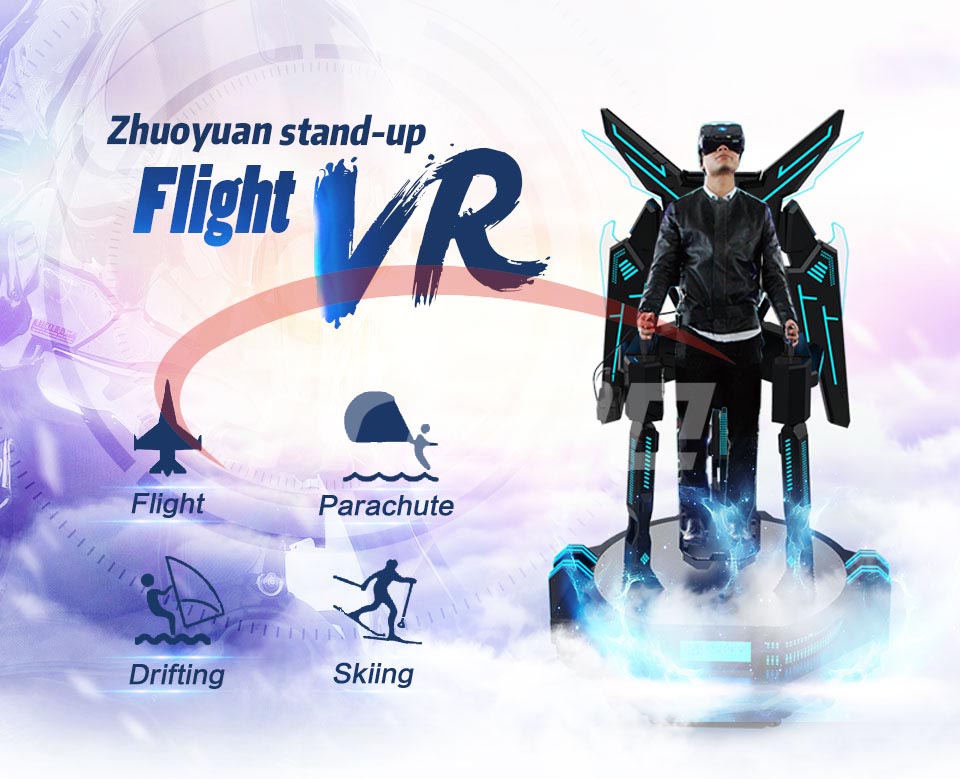 Xindy Stand-up Flight VR is the unique standing virtual simulation equipment on current market, mainly experience on simulate flying, skydiving, skiing, rafting and other extreme sports.
Why Choose Xindy Stand-up Flight VR?
1.Innovative concept
The latest and most popular technological product on the 17th China hi-tech fair!
2.Unlimited business premises
Shopping malls, theme pavilions, large shopping plaza, etc. all can run!
3.In good faith with the quality of speech-based
Unique patented technology of crankshaft structure in the whole industry, running more stable!
4.Plenty of Movie Resources
Opening interface, support regular game, can access large numbers of games!
Profit Model For Xindy Stand-up Flight VR Simulator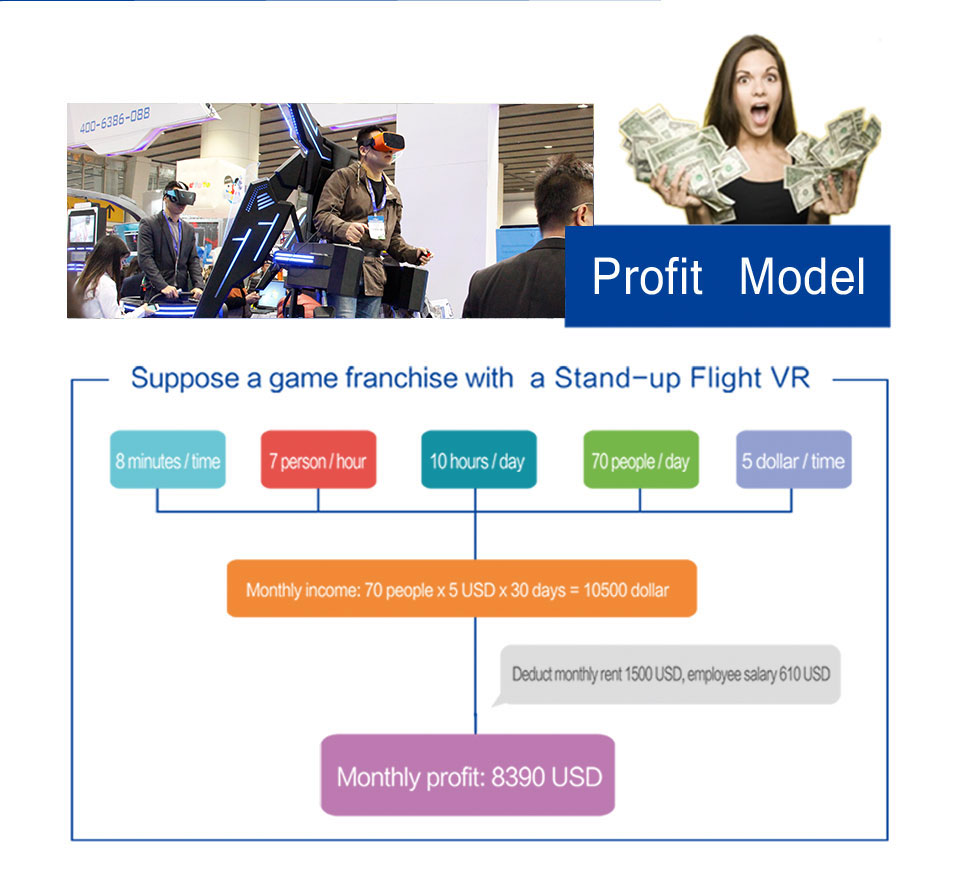 The Details for Xindy Stand-up Flight VR Simulator
| | |
| --- | --- |
| Item | Value |
| Vòltaj | AC220 |
| Power Rating | 2.0kw |
| Weight | 200kg |
| Bearing Load | 100kg |
| Number of players | 1 |
| Size | 1260*1260*2450mm |
| Packing Size | 1300*1300*2500mm |
| Occupied area | Length and width: 2*2m |
| Immersion helmet | 5.5 pous HD 2K ekran │ 1440X2560 │ 534PPI,,en,Si ou vle konnen plis bagay sou Xindy kanpe-up vòl,,en,VR similatè,,en,. Kite mesaj ou a, nou pral kontakte ou pi vit ke posib!,,en,Xindy 7d entèaktif sinema te louvri nan Sri Lanka,,en,Xindy Virtual reyalite similatè kanpe-up vòl VR | Xindy Animation Inc.,,en |
| Number of games | 10 |
Xindy Kanpe-up vòl VR similatè Nan Egzibisyon
Do You Want Know About Xindy Stand-up Flight VR Simulator?
If you want to know more about Xindy Stand-up Flight VR Simulator. Leave your message, we will contact you as soon as possible!