Fernando Rey first saw the 9d vr in a shopping center, but he didn't know what the equipment is at that time. On that day, he experienced the 9d vr many times. Next day, he came to the shopping center to observe the 9d vr again, he was surprise to find that there are lots of people steamed in and out to experience the vr equipment. After came back home, he immediately looked for relevant information about the vr equipment on the internet. At last, he came to visit our company. After our sales person provided a detailed introduction about the 9d vr to him, he placed an order at once.
Now he open the 9d vr in a pedestrian street, his business is good and booming. And he always shared some photos with us.
Mèsi pou sipò solid ou ak mete konfyans nou sou konpayi nou an. Nou pral eseye pli ekstrèm nou yo ofri ou pi bon sèvis la, se pou yo tèt pou men nan lavni siksè nan men yo.,,en,Si ou vle konnen plis bagay sou 9D,,en,9d vr jwèt similatè,,en,Xindy popilè 9d vr nan lari pyeton | Xindy Animation Inc.,,en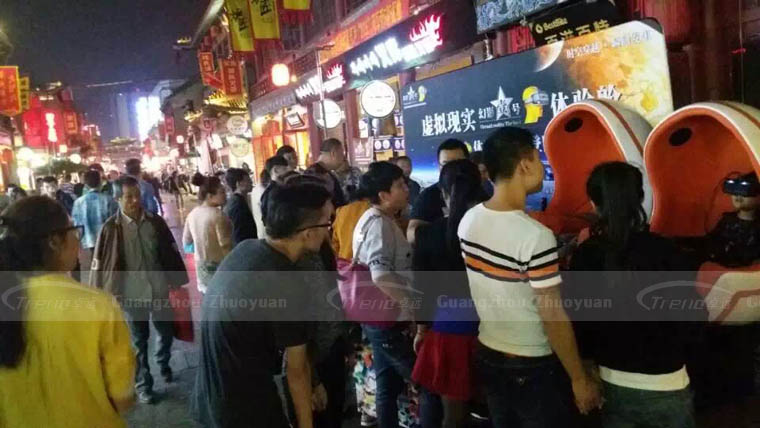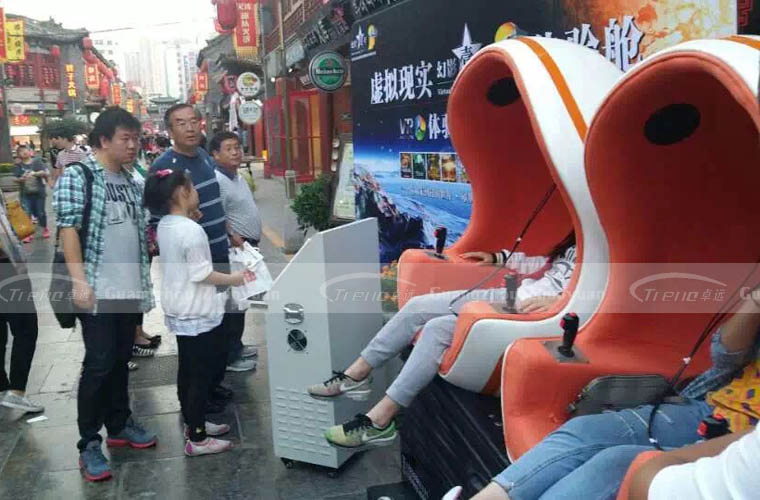 If you want to know more about 9D VR Simulator, please leave your message, we will contact you as quickly as possible.
Ou tou ka renmen