Jälkeen 118th Canton Fair ja West Lake Expo in October, we will take part in 2015 ATRAX (The Amusement, Attraction and Parks Industry and Services Exhibition).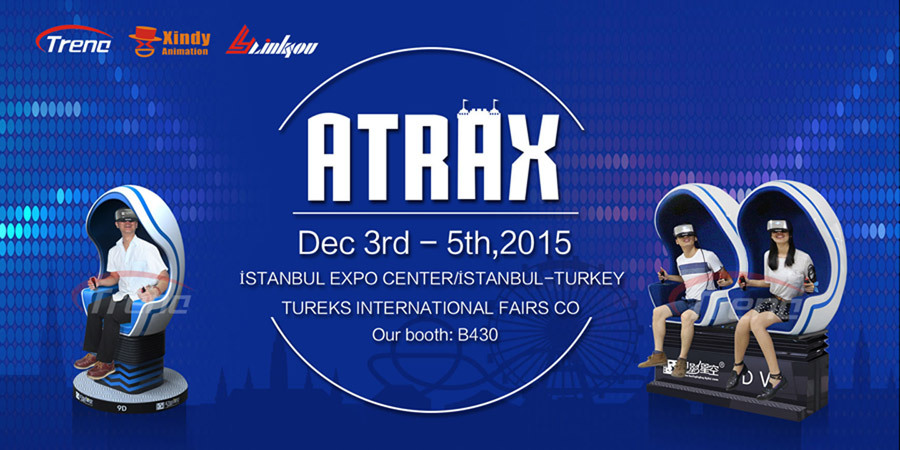 TIME: Dec 3rd to 5th, 2015
ADDRESS: :İstanbul Expo Center / İstanbul – TURKEY
BOOTH: B430
Welcome to Turkey and Visit Our Booth!
In the 2015ATRAX, we will show you the single seat virtual reality equipment and double seat virtual 3d simulator. These products are very popular and also has been recognized as the most profitable products.
We are looking forward to meet you in 2015 ATRAX.
If you want to know more about virtual reality equipment and our exhibition,please leave your message, we will contact you as quickly as possible.
Mainos sivun alaosassa,,zh-CN,24 tuntia huoltopalvelua,,en,piilottaa,,en,Hydraulijärjestelmä 9d Cinema Box Cabin Xindy Animation Inc.,,en
Pidät ehkä myös