This client is from New Zealand, once he came to china and took part in canton fair. In the show, he experienced the 5d theater of Xindy. He found that it was a good business idea, and then he discussed with his family and did some market research, finally had a deal with our company.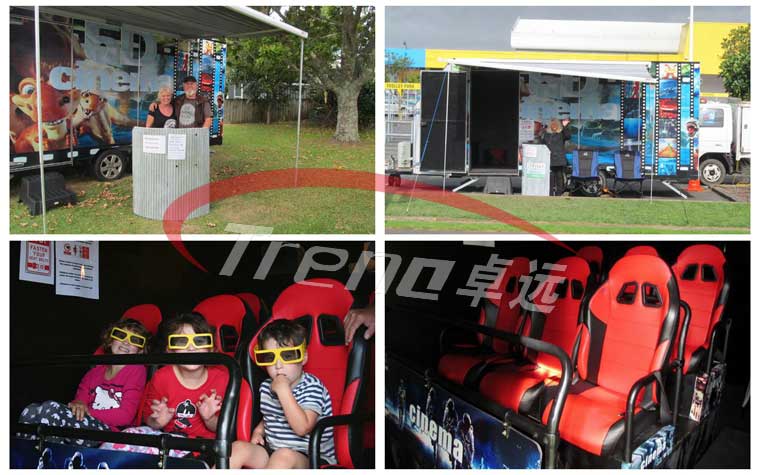 Kun hän oli saanut 5d-teatterilaitteiston, hän asensi sen liikkuvaan kuorma-autoonsa. Hänen palautteensa mukaan hän sanoi pitävänsä 5d-teatteria erittäin paljon, koska hän voi ajaa tätä liikkuvaa kuorma-autoa 5d-teatteria eri paikkoihin ja tavata erilaisia ​​asiakasryhmiä . Se oli kannattavampaa kuin kiinteä 5d-teatteri. Myös liikkuva kuorma-auto 5d-teatteri oli niin kätevä, että se tarvitsee vain itse toimia. Siksi se pelasti työvoimakustannukset. Koska liikkuvan kuorma-auton teatterin liiketoiminta oli niin kukoistava, hän suunnittelee ostavansa 5d teatteria yrityksestämme.,,en,(Katso, hän teki liikkuvan kuorma-auton 5d teatterin niin söpö ja kaunis.),,en
( Look, he made his mobile truck 5d theater so cute and nice-looking. )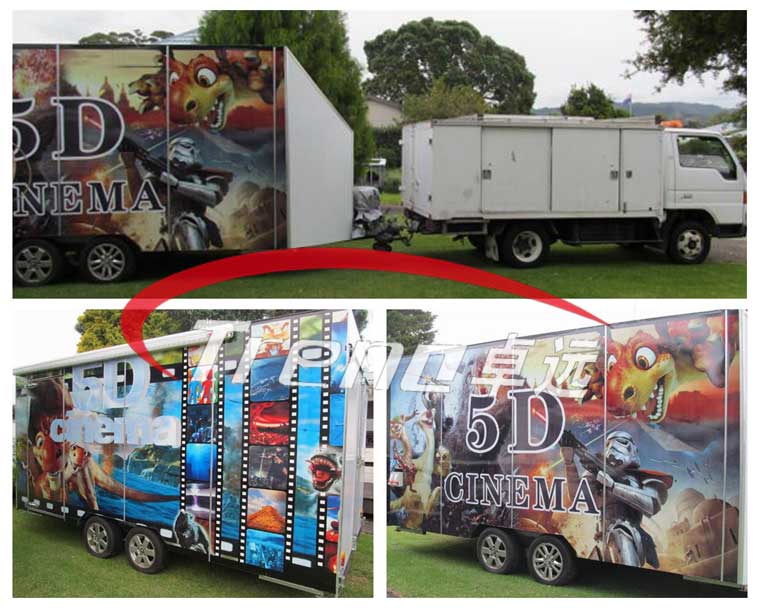 Jotta voisimme arvostaa luottamusta ja tukea tuotteillemme, säilytämme hyvän maineen ja luomme sinulle runsaasti voittoa.,,en,Xindy-kuorma-auton 5d-teatteri Uudessa-Seelannissa Xindy Animation Inc.,,en
Do you want to know more about the 5d theater, please leave your message, we will contact you as quickly as possible.
Mainos sivun alaosassa,,zh-CN,24 tuntia huoltopalvelua,,en,piilottaa,,en,Hydraulijärjestelmä 9d Cinema Box Cabin Xindy Animation Inc.,,en
Pidät ehkä myös