Eric has a idle store in a shopping center. He was planning to make a good use of the store, but have no clue. He thought there were a lot of clothing shops and eateries in the shopping center. If open the same type of store, it will lack of key competitiveness. So Eric want to do business about the amusement equipment, but he still couldn't find the satisfied project.
One day ,his friend took him to an exhibition. In the exhibition, he saw a booth was crowded with people. When he went up close to the booth, he saw the virtual reality elokuvateatteri. After experience the charm of new technology, he find the virtual reality cinema are so fun and exciting. His mind was made up at that point, I should try to do the virtual reality cinema ' business.
From negotiation to open the shop just in less than a month. After opening, every day the customer is in a continuous line, the virtual reality cinema have bring a big profit to him.
We wish a brisk business for you all, flourishing source of wealth, happy family life and a continue development in our business dealings. Best wishes!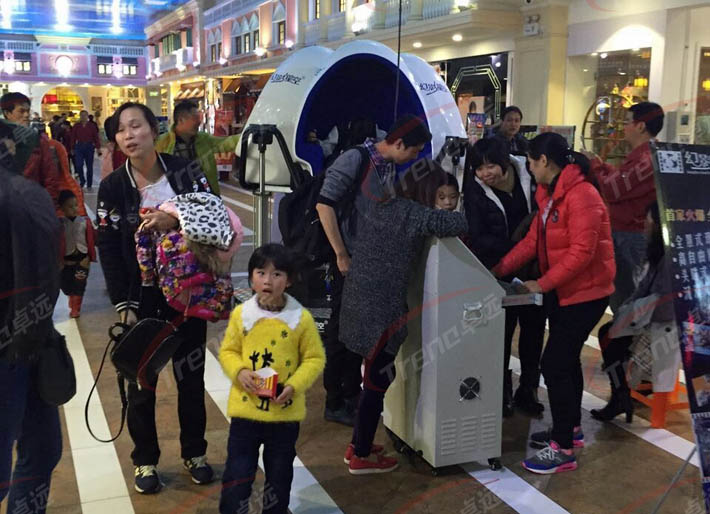 If you want to know more about the virtual reality cinema , please leave your message, we will contact you as quickly as possible.
Mainos sivun alaosassa,,zh-CN,24 tuntia huoltopalvelua,,en,piilottaa,,en,Hydraulijärjestelmä 9d Cinema Box Cabin Xindy Animation Inc.,,en
Pidät ehkä myös