2D näyttöön ja vaikutukset lentokoneessa, se on kuin paperi, joka kertoo sisällön sama, vain alkuperäistä käsittelyssä.
3D on kolmiulotteinen kuva, kuten monet online-pelejä kuten World of Warcraft on paljaalla silmällä 3D-näytön, sekä perinteisiä teatteriesityksen 3d elokuvaSe on enemmän kuin yksiulotteinen 2d, voidaan ymmärtää se, että on olemassa tilaa.
5D/7D belong to the four-dimensional, there is a combination of three-dimensional simulation of the surrounding environment combined with the four-dimensional space; it is a new product on the basis of 3D movies, plus environmental effects, which consists of imitating simulation. Therefore 7D can experience hair, water, smoke, bubbles, snow, lightning and other special effects, the formation of a unique form of performance. Experience who can isolate "lightning, wind, snow", when "snow" There is a sense of cold, rain will "wet" the clothes, the "weightless" feeling when you fall.
7D can not watch movies seatbelt, can not wear "3D glasses." While taking advantage of seats effects and environmental effects, surreal visual experience with a special, irritant effects synchronized performance to simulate scenes and special agencies set up to mimic the actual event, generating contrast, lifelike stereo Meanwhile the screen, as the story changes, simulate a variety of special effects lightning, wind, frost, rain, snow, and other explosive impact, visual, auditory, tactile and dynamic blend perfectly, allowing the audience to participate and integrate into the heart and soul to plot among fantasy simulation experience, thrilling adventure.
7D on keskeinen piirre vaikutuksen ympäristövaikutuksia, eli yleisö voi kokea ollessa elokuva samassa ympäristössä, vahvistaa tunnetta yleisön mukaansatempaavan kokemuksen kanssa merkkiä elokuvan ympäristöön.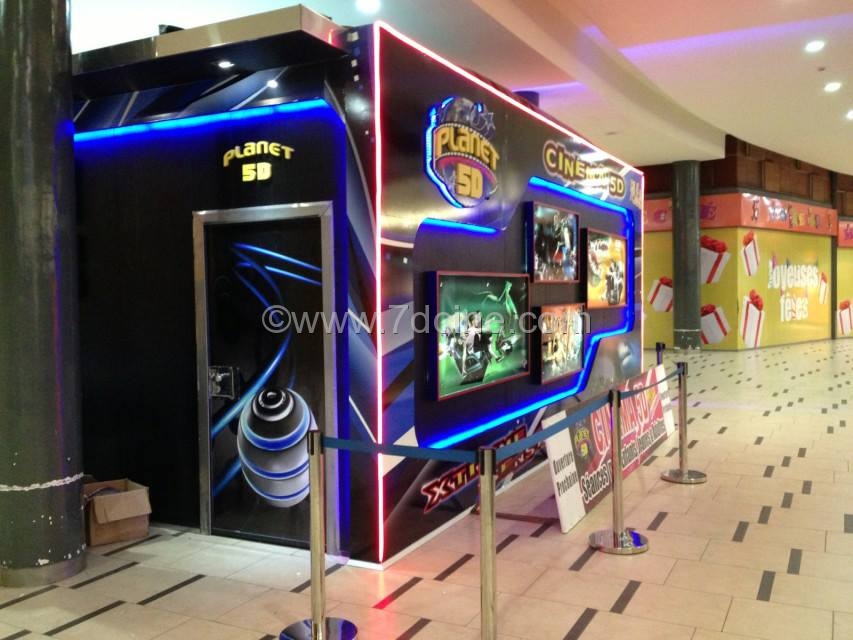 Mainos sivun alaosassa,,zh-CN,24 tuntia huoltopalvelua,,en,piilottaa,,en,Hydraulijärjestelmä 9d Cinema Box Cabin Xindy Animation Inc.,,en
Pidät ehkä myös