27-Jun-2014

Kategoriat

Tunnisteet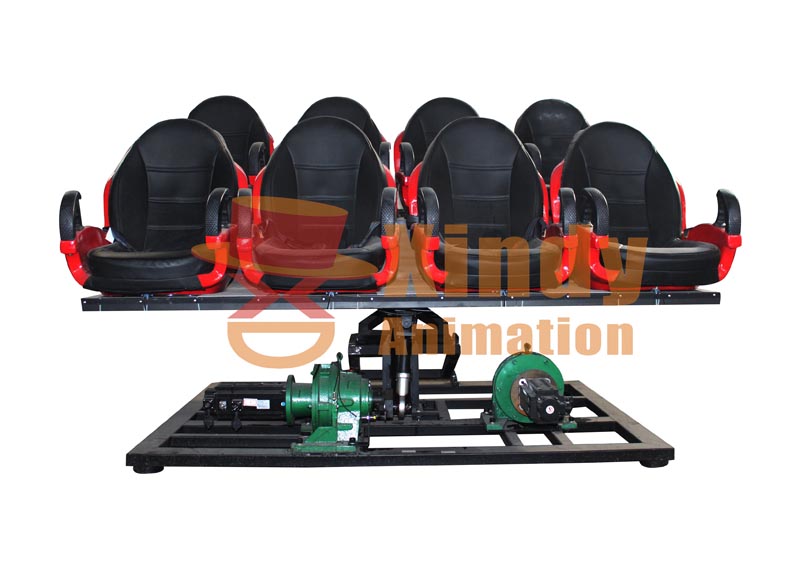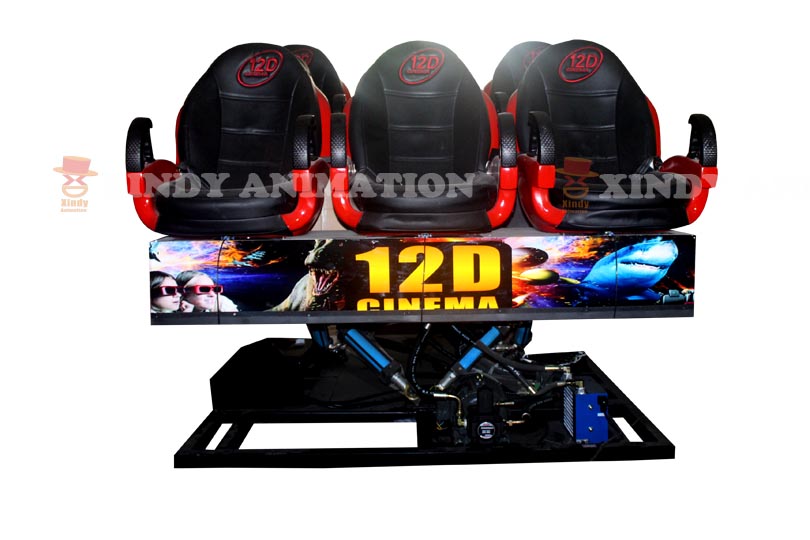 Mikä on 12d elokuva?
12D: n keksintö,,en,salama vilkkuu, sumu simulointi, kupla lentää, ilma puhaltaa, jalkojen pyyhkäisy, istuinten tärinä, takaisin tärinä jne. Samalla saisimme kokemaan dynaamisten istuinten jännittävän liikkeen, joka ajaa meidät fantasiamaailmaan. 12D-elokuvaa varten se perustuu 7D-elokuvaan, jossa on enemmän vaikutuksia.,,en elokuvateatteri allowed us to be involved in the world of virtual reality, and this technology is a perfect combination of 3D images and effects produced by the special equipment upon the human perceptive organs.
We could feel the effects such as wind blowing, rain spraying, snow flying,
lightning blinking, fog simulation, bubble flying , air blowing, leg sweep, seat vibration, back vibration, etc. At the same time, we would experience the exciting motion of the dynamic seats, which drive us being in a fantasy wonderful world. For 12D cinema, it's base on 7D cinema with more effects.
Tulot 12D Motion Cinema


Latest 6dof Platform Technology
1. Platform feature of electric dynamic technology:
The electric platform consists of six strong electric cylinders with six independent motors, and two parallel iron platforms. The motors control cylinders to move up and down, and then cylinders push the platform to move from different angles.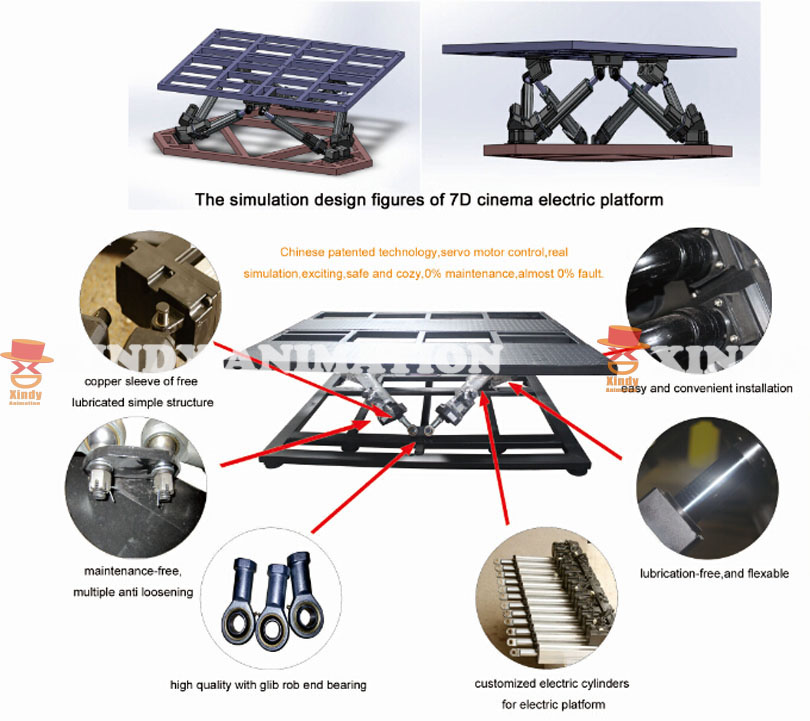 2. Platform feature of hydraulic dynamic technology:
The hydraulic platform consists of six hydraulic cylinders, one motor, one oil pump, one oil box, six solenoid valves, one cooling fan and two iron platforms. The control unit transmits signal to motor and solenoid valves, which drives the motor to work. So motor provides power for oil pump, and it prompts oil to run towards solenoid valves. When solenoid valves receives signal from control unit, it will open and close in time. So that oil can enter the oil tubes and provide pressure for hydraulic cylinders. At last, the movement of cylinders leads to platform's working.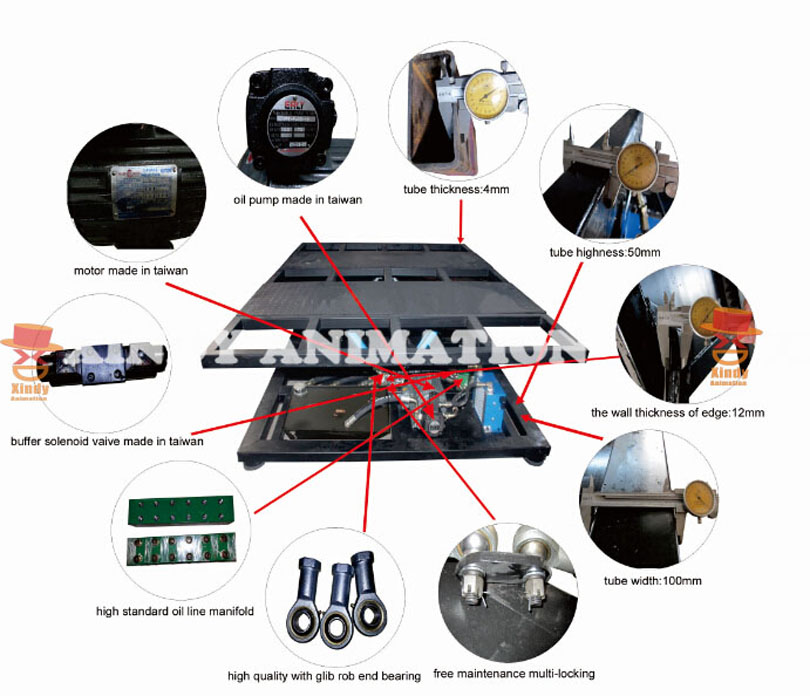 Mitä sisältyy 12d teatteri
12D-teatterijärjestelmän projektorijärjestelmän äänijärjestelmän 6 DOF-dynaamisen istuinjärjestelmän ympäristön vuorovaikutteisen simulointijärjestelmän tehostetut välineet vaikuttavat työkaluihin kuuteen osaan. Pääohjausjärjestelmä on pääasiassa tietokoneohjelmistossa, ohjaa koko teatterin toimintaa. Projisointijärjestelmät, mukaan lukien näyttö, projektori. Dual-projisointitekniikka, 7D ja 5D voidaan helposti muuntaa peliksi, laitteiksi, jotka voivat toistaa sekä,en 5d movie ja 7d elokuva.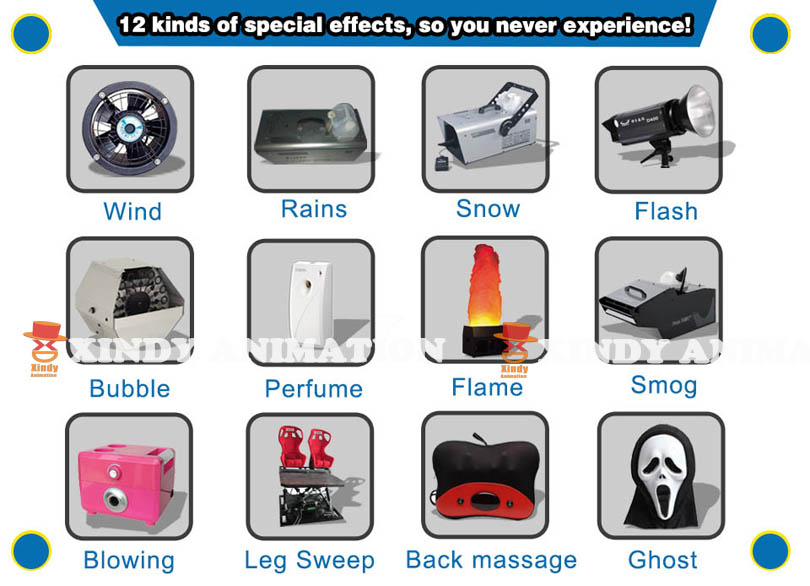 More style theater chair for you choose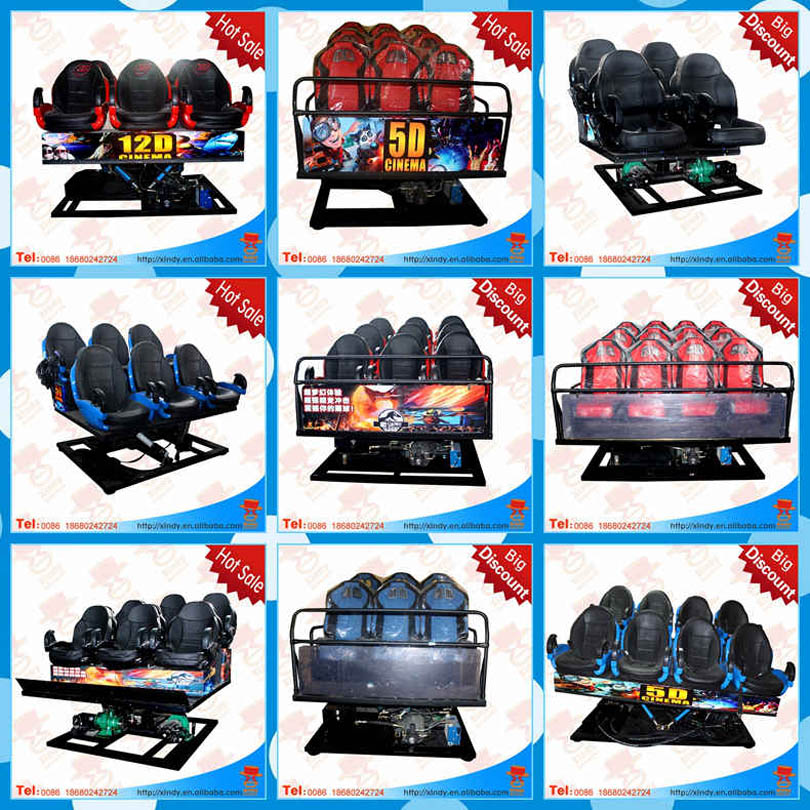 Our customer cases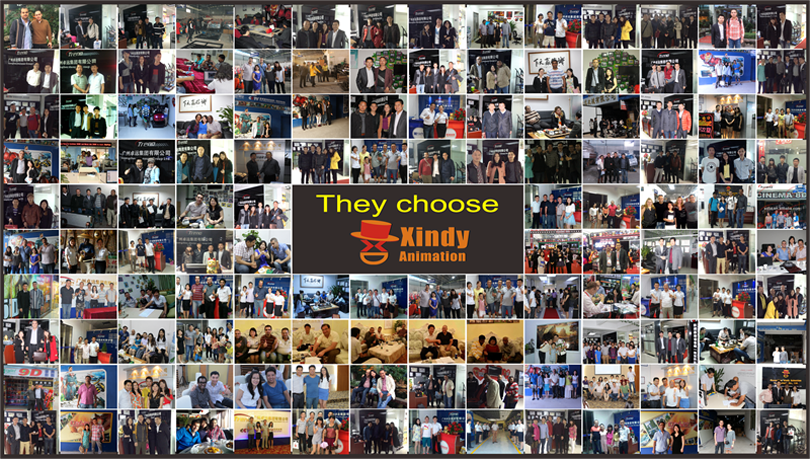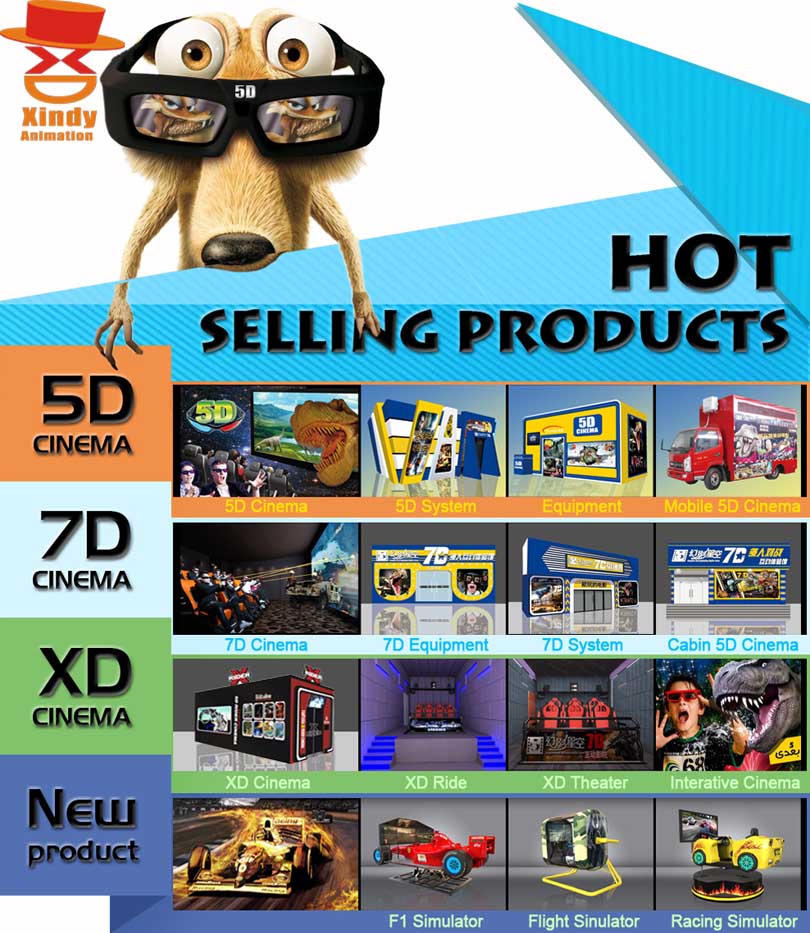 Choose Us! Call to me
Our support team will get back to you in 24hrs after your message is received.
Mainos sivun alaosassa,,zh-CN,24 tuntia huoltopalvelua,,en,piilottaa,,en,Hydraulijärjestelmä 9d Cinema Box Cabin Xindy Animation Inc.,,en
What is 5D 7D Mobile Cinema? The invention of 7D cinema allowed us to be involved in the world of virtual reality, and this technology is a perfect combination of 3D images and effects produced by the special equipment upon the human perceptive organs. We could feel the effects such as wind blowing, rain spraying, […]
Näytä tiedot
Mikä on 9d elokuva? Keksintö 9D elokuva pystyimme olla mukana maailman virtuaalitodellisuus, ja tämä tekniikka on täydellinen yhdistelmä 3D-kuvia ja vaikutuksia, joita erikoislaitteet päälle ihmisen tarkkanäköinen elimiä. Voisimme tuntea vaikutukset, kuten tuuli puhaltaa, sade ruiskutus, lumi lentää, [...]
Näytä tiedot
What is 5D 7D Mobile Cinema? The invention of 7D cinema allowed us to be involved in the world of virtual reality, and this technology is a perfect combination of 3D images and effects produced by the special equipment upon the human perceptive organs. We could feel the effects such as wind blowing, rain spraying, […]
Näytä tiedot