China Attractions Expo(CAE) is now the grandest meeting for entertainment equipment industry in Asia. As a summit meeting for this industry, it annually attracts about 5000 entertainment equipment suppliers, developers and allied members from domestic China and world wide.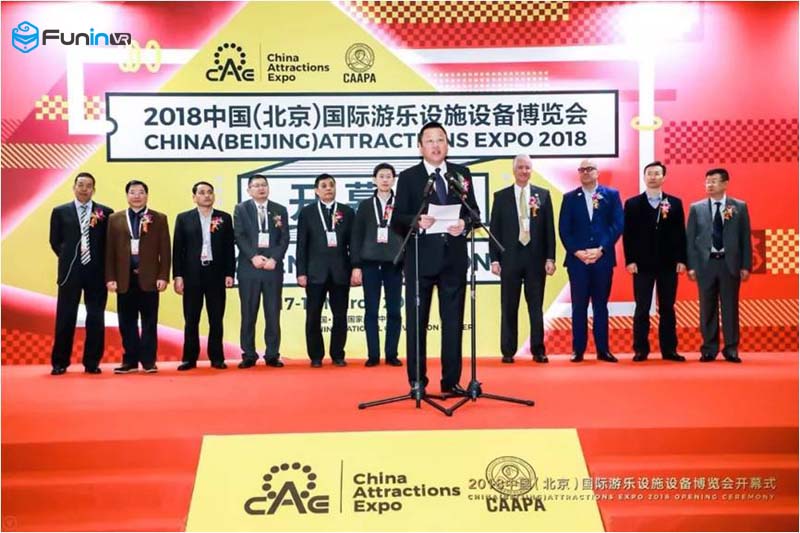 Beijing CAE open ceremony
On March 17th, 2018, the 2018 China Attractions Expo, sponsored by China Amusements Park Association (CAAPA), kicked off grandly in Beijing. This was a three-day meeting lasting from March 17th to March 20th, it attracted more than 20000 visitors on its first day. According to the official statistics, the meeting this time had a exhibition area of 50000 square meters and 510 domestic exhibitors and 106 exhibiting companies from outside China.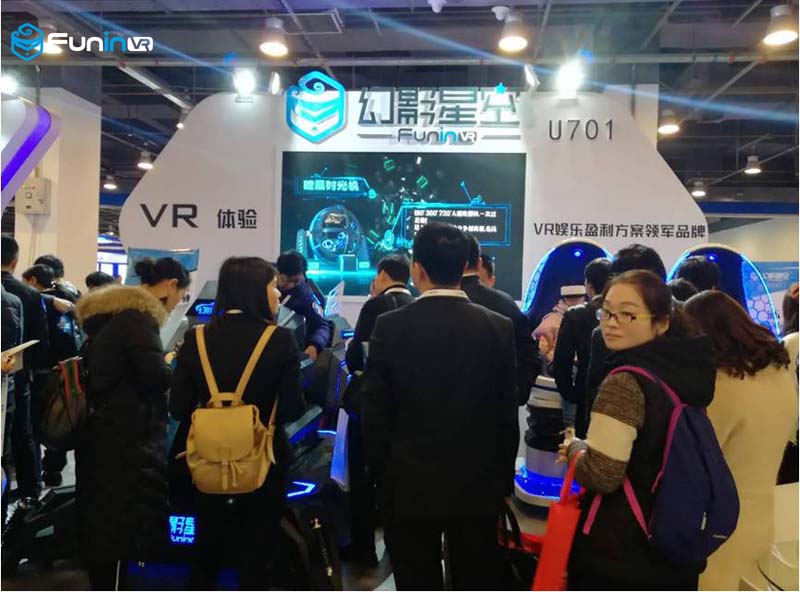 Guangzhou Zhuoyuan's exhibition booth at Beijing CAE
In the session of 2018 Beijing CAE, Guangzhou Zhuoyuan, as a well known VR manufacturer in China, drew much more attention from visitors with its dazzling and eye-attracting products. This time, Guangzhou Zhuoyuan "stormed" the expo with many kinds of VR products, including its classic VR products like Star Twin Seat VR, Eagle Flying VR, Vibrating VR, VR Racing Car Simulator and VR Dark Mars Simulator.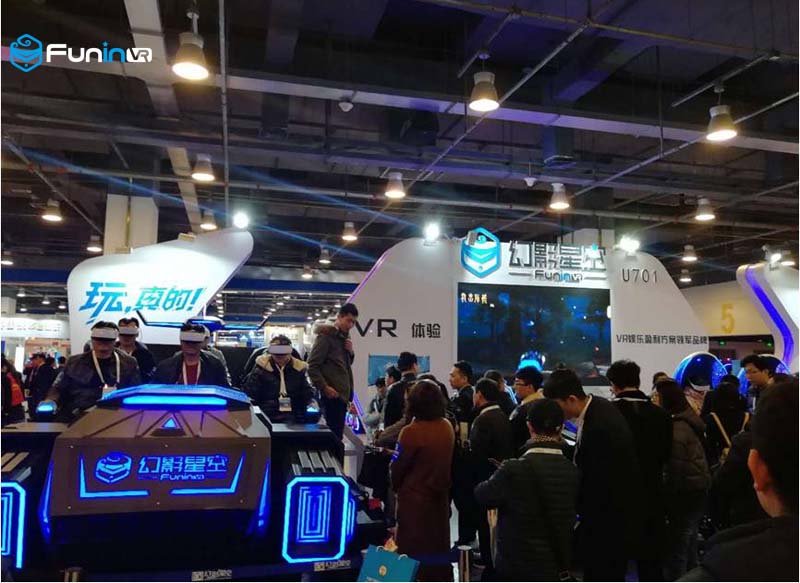 Guangzhou Zhuoyuan's exhibition booth was filled with visitors
With cool science fiction outlook designs, breathtaking and exciting in-built virtual reality games, Guangzhou Zhuoyuan's exhibition booth was crowded with people, visitors could not wait to experience and try the all the VR products. When some visitors came off from Zhuoyuan's VR equipment, they still felt exciting about what they just experienced because of the vivid and reality-like scenes they saw through the VR machines.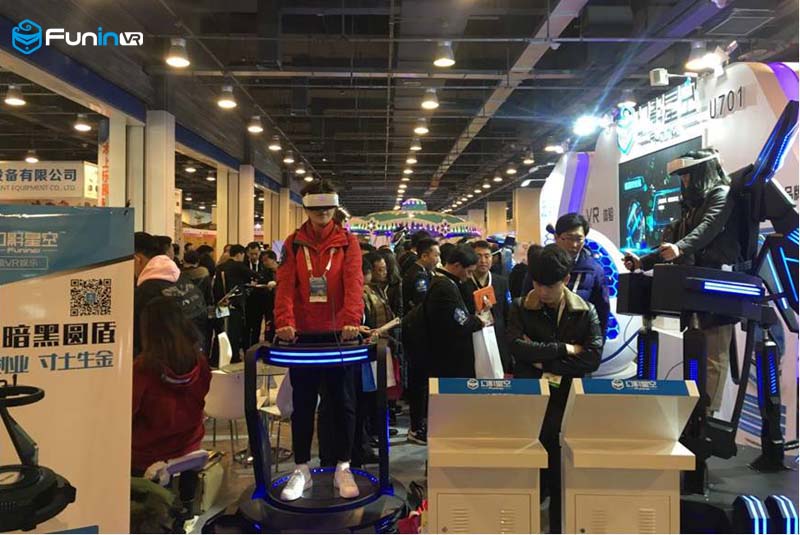 Two visitors were experiencing Zhuoyuan's VR products
During the three days exhibition, Guangzhou Zhuoyuan's VR products deeply impressed participating visitors both from home and abroad, and a lot positive feedback from these visitors also enhanced Guangzhou Zhuoyuan's belief in developing and manufacturing more and more creative and interesting VR products. During the exhibition,even some visionary visitors showed instant trust in Zhuoyuan's products after experiencing and decided to buy one or two Zhuoyuan's VR products. This is the strong proof that Guangzhou Zhuoyuan and its VR products are both trustworthy.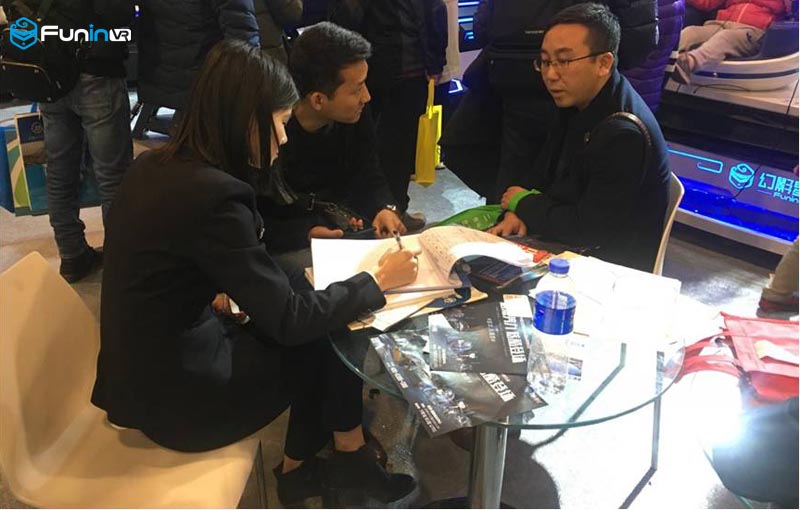 VR products purchase contracts signing
The 2018 Beijing CAE successfully concluded on March 19th. Guangzhou Zhuoyuan will firmly stick to its mission and visionary targets, double its efforts to enhance its competitive edge so as to quicken its pace of moving to the fast track of development. Guangzhou Zhuoyuan thanks all the supports and trust from VR zealots and on site visitors.
Do you want to know more about the virtual reality simulator, please leave your message, we will contact you as quickly as possible.
Mainos sivun alaosassa,,zh-CN,24 tuntia huoltopalvelua,,en,piilottaa,,en,Hydraulijärjestelmä 9d Cinema Box Cabin Xindy Animation Inc.,,en
Pidät ehkä myös