Del 9 al 11 de marzo, Guangzhou,,en,fueron invitados a asistir al 2016 Asia Amusement & amp; Atracciones Expo (AAA) y 2016 Appliance & amp; Electronics World Expo.,,en,En 2016 Asia Amusement & amp; Expo de atracciones, mostramos el 7d,,en,, Simulador de vuelo de 720 grados, VR Walker, VR 9D de seis asientos, pabellón de experiencia VR vibrante, vuelo de pie VR. En los últimos tres días en exhibición, nuestro stand estuvo lleno de gente casi todos los días. Si desea reproducir los dispositivos vr, debe esperar en una larga fila. Incluso así, no afectó su estado de ánimo. Todos los jugadores se divirtieron en los dispositivos vr.,,en Xindy were invited to attend the 2016 Asia Amusement& Attractions Expo (AAA) and 2016 Appliance & Electronics World Expo.
In 2016 Asia Amusement& Attractions Expo, we showed the 7d cinema, 9d VR, 720 degree flight simulator, VR Walker, Six-seat 9D VR, Vibrating VR Experience Pavilion,Stand-up Flight VR. In the past three days in exhibition, our booth was crowded with people almost everyday. If you want to play the vr devices, you have to wait in long line. Even if like this, it didn't affected their mood. All of the players were enjoy themselves in the vr devices.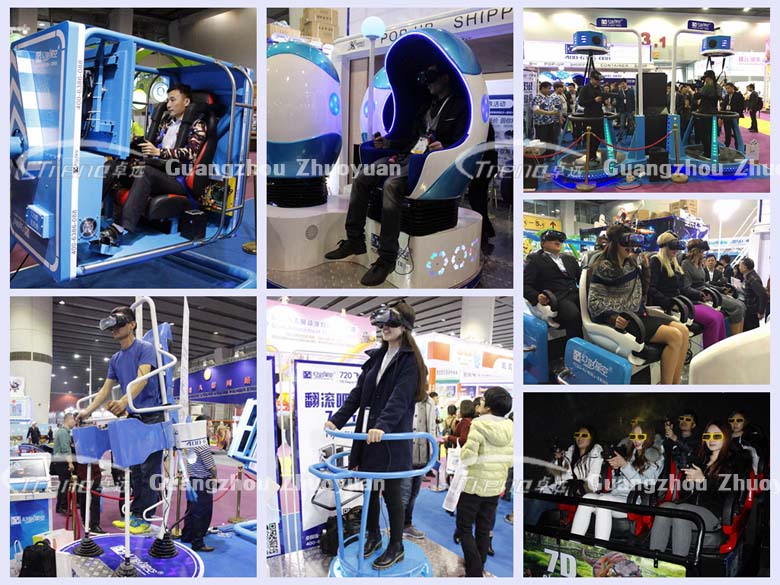 En 2016 Appliance & amp; Electronics World Expo., A pesar de que acabamos de mostrar el caminante de realidad virtual, nuestro stand seguía siendo el mejor lugar. Un conjunto de VR Walker derrotó a otros productos de cabinas. Mira, nuestro VR Walker atrajo a una multitud de personas. Después de experimentar el VR Walker, todos los jugadores dijeron que la escena del juego era tan vívida que parecía restaurar las escenas de batalla y les permitió tener una experiencia de juego inmersiva sin precedentes.,,en,En estas dos exposiciones, nuestros dispositivos vr no solo atrajeron a mucha gente para jugar, sino que también nos trajeron muchos pedidos. Les deseamos un buen negocio para todos, una floreciente fuente de riqueza, una vida familiar feliz y un desarrollo continuo en nuestros negocios. ¡Los mejores deseos!,,en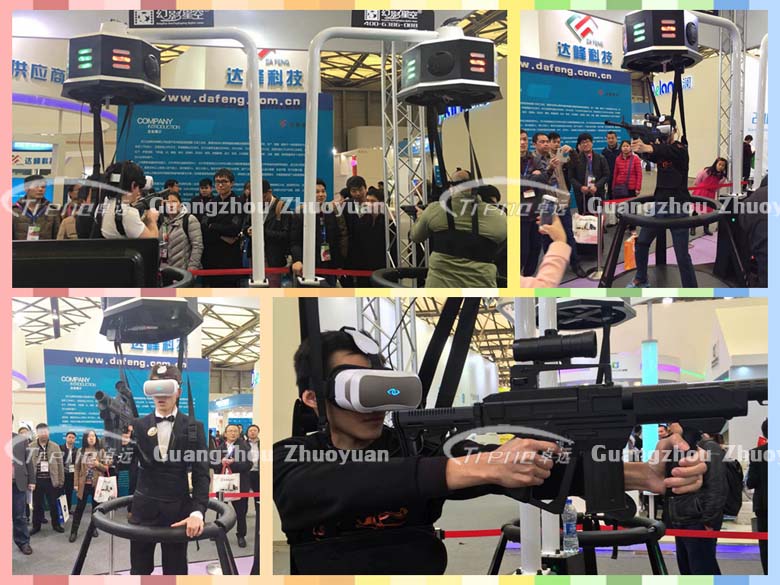 In these two exhibition, our vr devices not only attracted lots of people to play, but also brought us a lot of orders. We wish a brisk business for you all, flourishing source of wealth, happy family life and a continue development in our business dealings. Best wishes!
Si desea saber más sobre los dispositivos vr y nuestra exposición, deje su mensaje, nos pondremos en contacto con usted lo antes posible.,,en,Los dispositivos Xindy vr se convierten en el centro de atracción en AAA Expo y AWE Expo | Xindy Animation Inc.,,en
页面下部广告
También te puede interesar