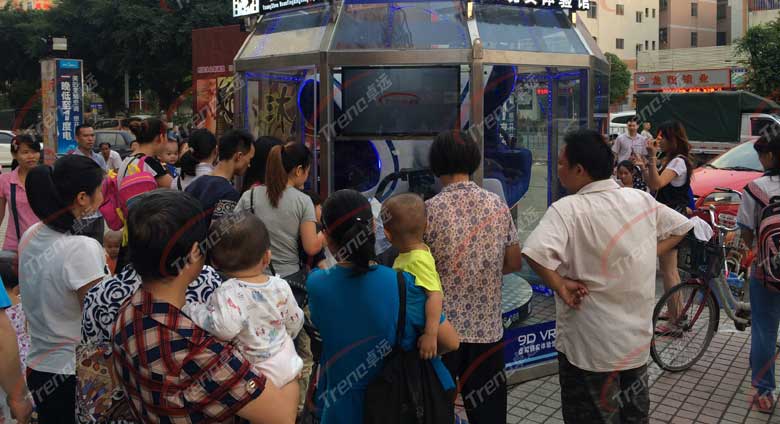 Charles siempre quieren iniciar su propio negocio y en busca de algunos proyectos para invertir. Se han estudiado un montón de plazas de compras y se encontró que había muchas tiendas de ropa y de la dieta. Si se abre el mismo tipo de tiendas en el centro comercial, que carecerá de la capacidad competitiva de la base. Él pensó que había pocos proyectos de entretenimiento en la plaza de compras, por lo que quiere abrir una tienda sobre dispositivos de entretenimiento. Pero él buscó durante mucho tiempo y no podía encontrar ninguna que realmente le satisfizo hasta que un día vio Xindy virtual reality equipment durante el que ver las noticias en la televisión. Él nos había puesto en contacto inmediatamente.
Nosotros proporcionamos una virtual reality equipment experience pavilion plan for him according to his store area, visitor volume and his demands. With the help of our sales person, his virtual reality equipment experience pavilion has opened within a month. According to his feedback, he said the business of virtual reality equipment experience pavilion is very good and now it is the most popular store in the shopping plaza.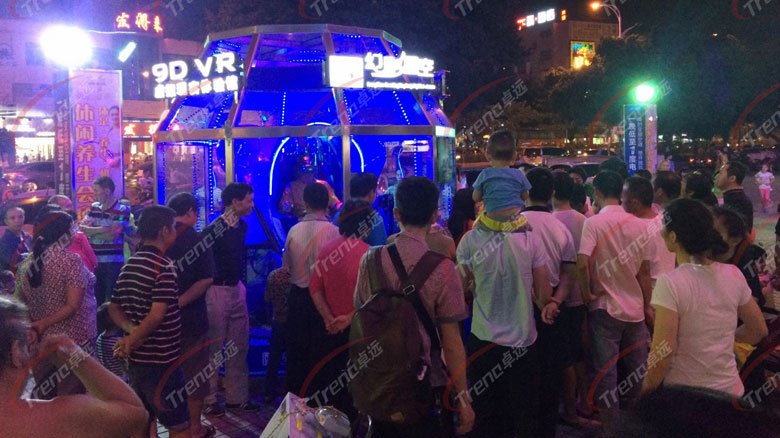 We wish you all business is booming, making plenty of money, flourishing source of wealth and a continued development in our business dealings!
Si usted quiere saber más sobre el equipo de realidad virtual, por favor deje su mensaje, nos pondremos en contacto con usted lo antes posible.
页面下部广告
También te puede interesar