Yesterday, it is the first day of the 2015 ATRAX (The Amusement, Attraction and Parks Industry and Services Exhibition). Much to everyone's surprise, In the first day, a large crowd of customers swarmed in our booth. Just the first day, not only a large number of people were queued up to experience our 9d vr equipment, but also we have received a lot of orders of our 9d vr.
Creemos firmemente que podemos hacer un milagro en los últimos dos días de esta exposición. Para apreciar su confianza y apoyo a nuestros productos, vamos a mantener la buena reputación y continuar creando un beneficio abundante para usted.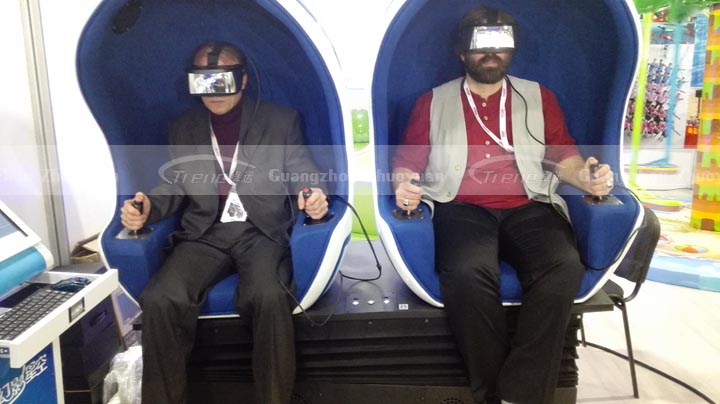 If you want to know more about vr equipment , please leave your message, we will contact you as quickly as possible.
页面下部广告
También te puede interesar