Wow, our client from Peru ordered 2 sets Cine 9d again. And his former orders, he ordered a total of 6 sets three seats Cine 9d. He had opened lots of 9d Cinema Experience in Peru.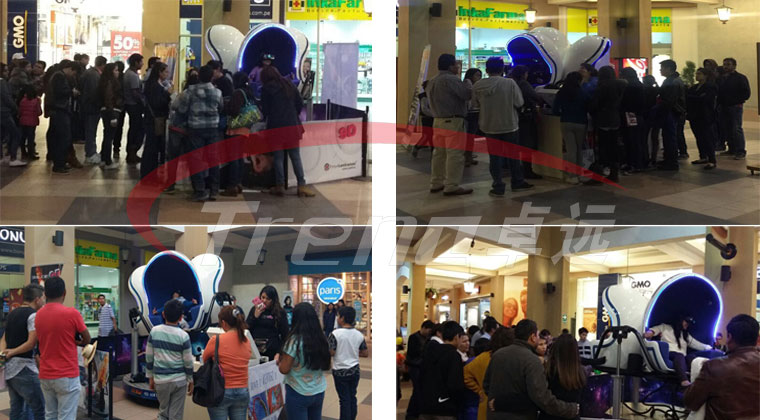 In a few short months, he opened 6 branch. How did he do it? He said that the main reason for success was "blank market good location attractive product" .
Blank market
He had investigated many places in Peru. When he found the place which didn't have the productos vr and the consumption level was high, he would seize the opportunity and fill market gaps.
Good location
In terms of site selection, he chose the high-end shopping centers. High level of consumption, popular site, open business model. When satisfies the above condition, the business would be good.
Attractive product
He chose the Cine 9d was due to its high cost-performance. He thought that when the 9d cinema rotated and its open-audio , it could attract many people to experience. Large flow, high profit!
Now, he is planning to buy more cinemas and open more VR Experience. For appreciating your trust and support to our products, we will keep the good reputation and continue to create an abundant profit for you.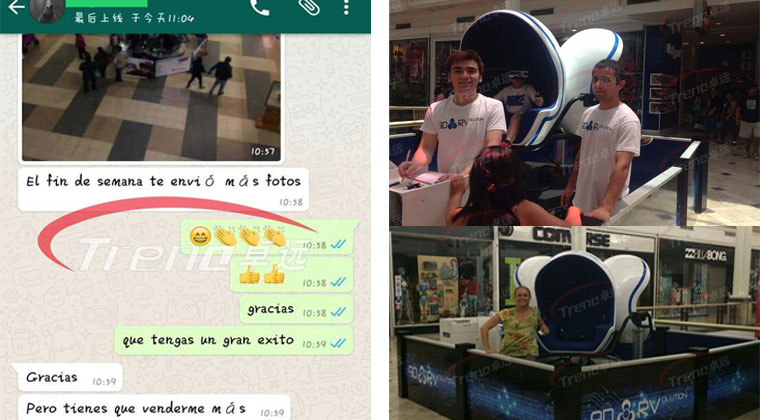 Do you want to know more about the Cine 9d, Por favor deje su mensaje, nos pondremos en contacto con usted lo antes posible.
页面下部广告
También te puede interesar