The Green City Mall in Kamennaya Gorka, the Teleport parque de atracciones is preparing for the opening. It represents several game simulator halls with enhanced (virtual) reality technology – VR. The park's partner is Neurogaming, founded by Wargaming and VRTech. These equipments are purchased from Guangzhou Zhuoyuan -FuninVR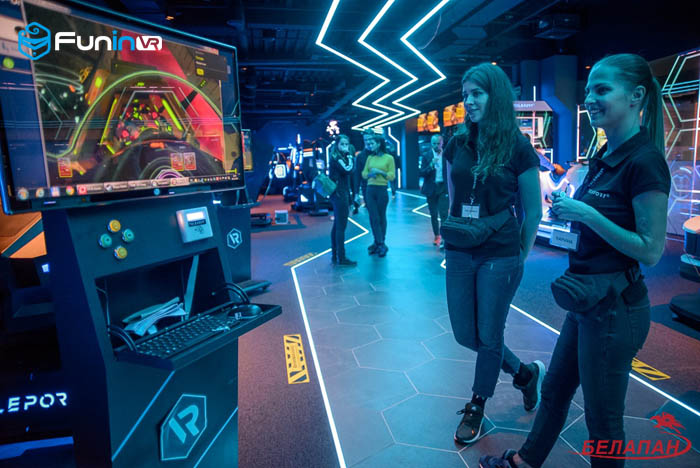 Sitting behind the wheels that look like motorcycles or VR Racing Kart, you can change the game, the track, and the entourage. The platform repeats the movement of the car and reproduces all the impact and rotation, to give you a feel of being completely immersed in the process.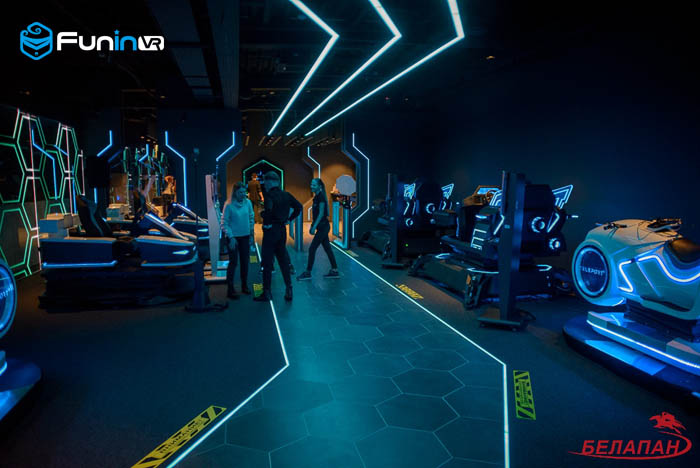 Para los entusiastas del tiro, hay sillas de plataforma especiales que imitan a los robots que caminan o vuelan. Apuntando a través de las gafas, disparando el control, se produce a través del joystick. La plataforma también gira y responde a lo que está sucediendo, junto con las gafas VR, lo que proporciona un efecto inigualable en los juegos de computadora comunes.,,en,Incluso hay un dispositivo que gira 720 grados. "En tal piloto, es posible estar preparado", dijo uno de los empleados del parque.,,en,"Debido a los desequilibrios y la incompatibilidad con los movimientos del cuerpo, se produce el mareo por movimiento. Sentado en una silla en casa, inmerso en un,,en
There is even a device that turns 720 degrees. "In such a pilot, it is possible to be prepared," said one of the park staff.
"Because of imbalances and incompatibility with body movements, motion sickness occurs. Sitting in a chair at home, immersed in a roller coaster, you can really rock. So we combine the physics, movement and virtual reality of the process. This allows you to eliminate negative moments," explains Sergey Yulevich, director and co-founder of Teleport Park.
If you want to know more about the simulador de realidad virtual . Please leave your message, we will contact you as soon as possible!
页面下部广告
También te puede interesar