Xindy Vibrating VR Simulator
Was Xindy Vibrierende VR-Simulator?
Xindy Vibrierend,,en,ist eine Simulationsvibrationseinrichtung mit niedrigen Kosten. Spieler stehen auf der Maschine und tragen VR-Brillen, können die vibrierende Bewegung von oben, unten, links, rechts, als Szene von Achterbahn, Autofahren und Erdbeben im Spiel spüren.,,en VR Simulator is a simulation vibration facility with low cost. Players stand on the machine and wear VR glasses, can feel the vibrating movement of up, down, left, right, as the scene of roller coaster, cars driving and earthquake effect in the game.

Warum wählen Sie Xindy Vibrierende VR-Simulator?
1.Low Kosten, schnelle Rückkehr. Verwenden Sie Gleichstrommotor Kosten und garantieren die Unterhaltung Wirkung zugleich zu retten.
2.SpRing Vibrationsplattform Vibrationsmotor, einfache Struktur, geringe Ausfallrate!
3. Einfache Bedienung und keine Notwendigkeit, Sicherheitsgurt, klein und leicht zu transportieren!
4.Vibration Frequenz ist einstellbar!
5.Soft Vibration, angenehme Erfahrung!
6.Delicate Aussehen, von innen mit LED-Leuchten erscheinen, auf und ab Vibrationsplattform mit guten visuellen Effekt!
Die Details zum Zhuoyuan vibrierender VR Simulator
| | |
| --- | --- |
| Item | Value |
| Spannung | AC220 |
| Power Rating | 1,2 kW |
| Weight | 150kg |
| Bearing Load | 150kg |
| Number of players | 1 |
| Size | 900 * 900 * 1200mm |
| Packing Size | 1000 * 1000 * 1300mm |
| Occupied area | Length and width: 2*2m |
| Immersion helmet | 5.5 inch HD 2K Screen │ 1440X2560 │ 534PPI |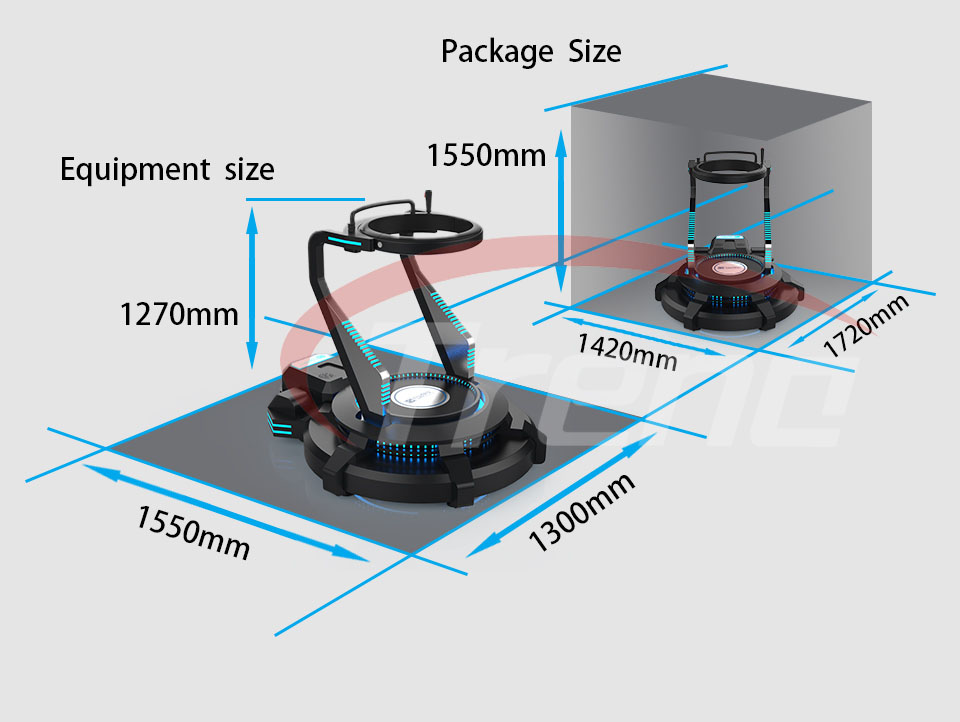 Profit-Modell für Xindy Vibrierende VR-Simulator?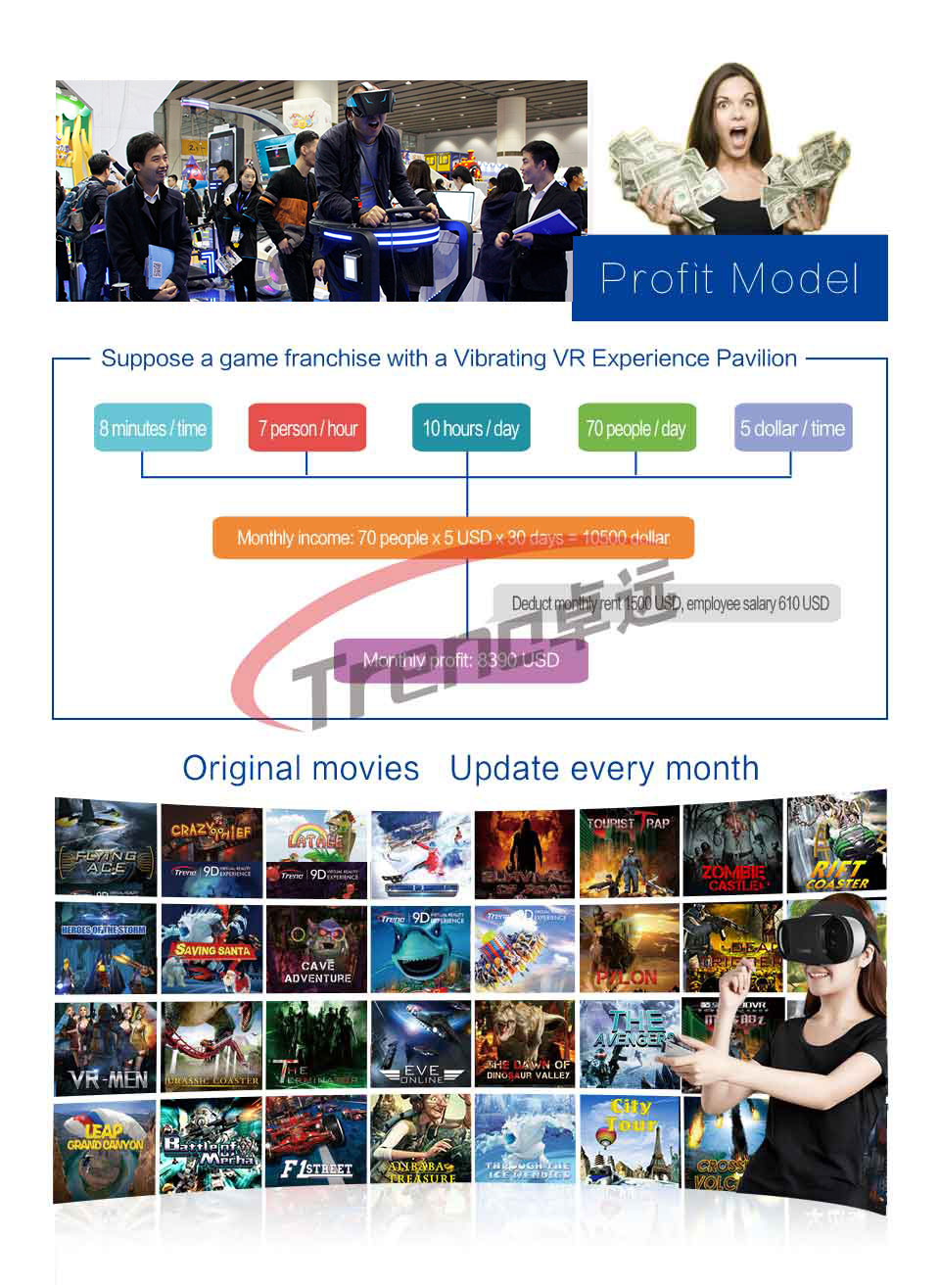 Xindy Vibrating VR Simulator in Ausstellung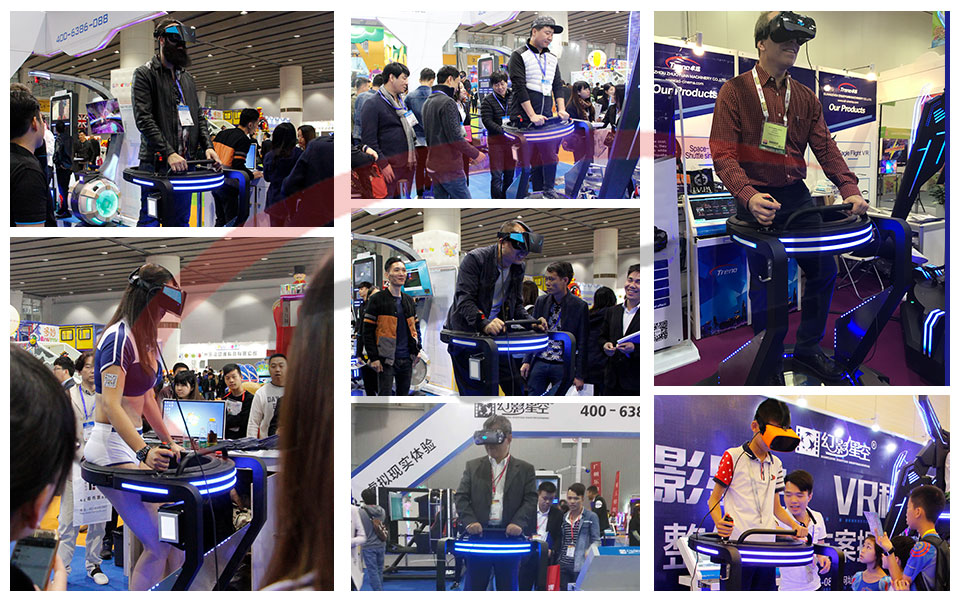 Xindy

Vibrating VR Simulator In Comprehensive Experience
Über Xindy Virtual Reality Simulator Vibrierende VR Simulator Do You Want Wissen?
If you want to know more about Xindy Vibrierende VR Simulator. Hinterlassen Sie eine Nachricht, wir werden uns mit Ihnen so bald wie möglich!