15-Oct-2015

Kategorier

Tags

Specialnavn

Tilpasset Value
What is 9d VR?
Det er enestående succesfuld kommerciel VR-produkt. Seerne skal bare bruge VR-briller og derefter gå ind i filmens verden. Det bryder grænsen for den virtuelle og virkelige verden og tager seerne fantastisk oplevelse. Den består af tre revolutionerende nye produkter: Interaktiv,,en,Selvom det har 2 sæder, dækker det et område, der er meget det samme med enkeltsædet,,en,i Kina. Det er helt forskelligt fra 5d motion biograf, 7d interaktiv biograf.,,en biograf with 360°rotation function, Immersive Glasses, Breakthrough VR entertainment content platform.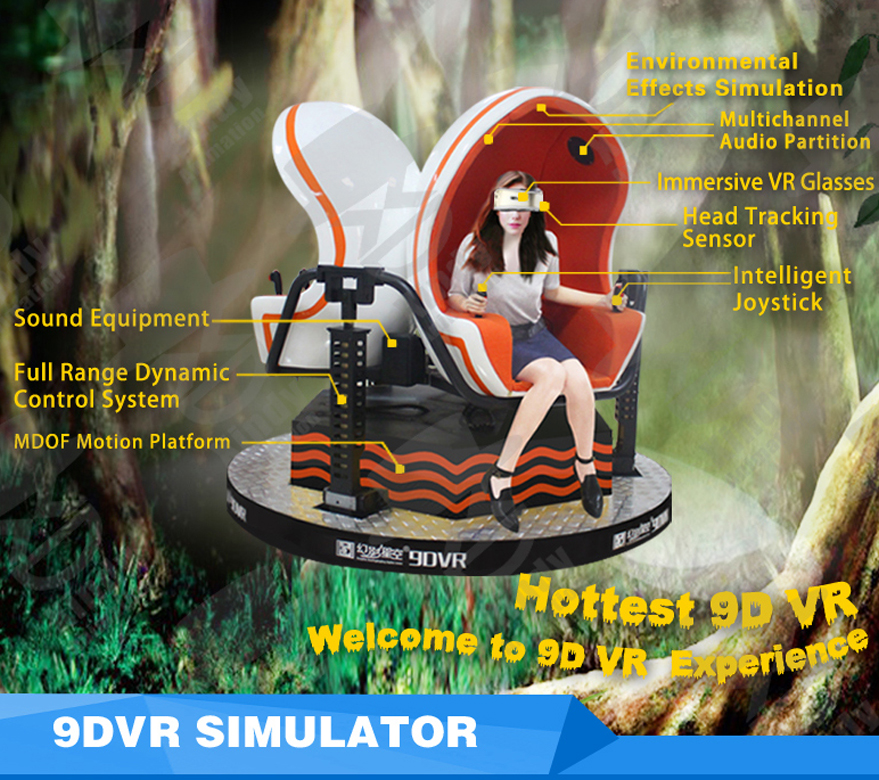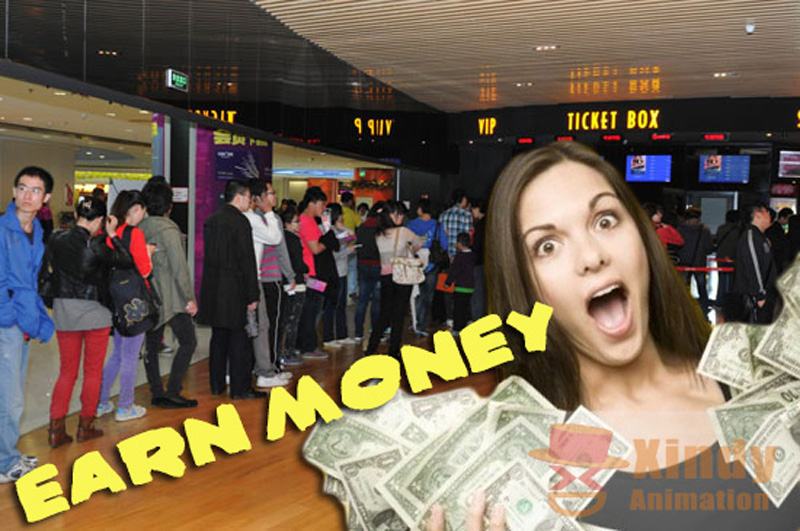 What is the function of three seats 9d VR?
1. Free vision
Bionic 150 ° field of view, 1080 P HD resolution two eyes independently, without dead ends brings you to enjoy the new funny world with real feelings .
2. Interactive cabin with dynamic effects.
The moving speed of the cabin from 10mm / s to 167mm / s can be precise regulation, make you free to move in the new wonderful world.
3. 360 ° rotating platform
Rotating platform is based on a high level freely.Once advancing, turning around, you can have fully experience of the real pleasure from the spatial displacement of the new funny world .
4. Head tracking target
Built-in 9-axis sensor, 360 ° head tracking, you will feel your whole body into the world of film when turning around
5. Rich content
Boundless Universal,Endless Ocean,Hail of bullets……Fantasy you ever dreamed of will come true now.
6. Amazing virtual reality experiences
Explore every wonderful creation of our world, broadcast the moment at present, predict the future.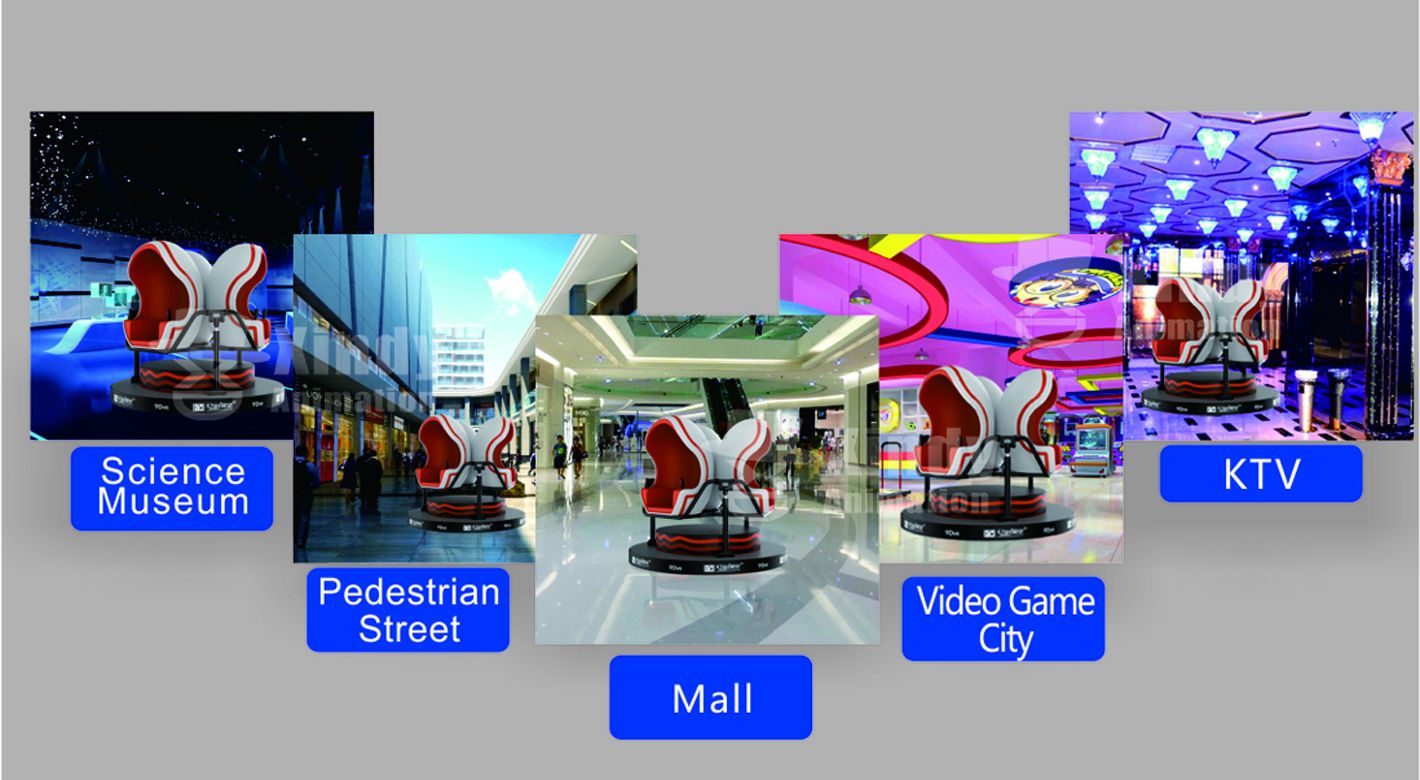 What is the advantage of 9d VR by Xindy?
1),,en,biografen er a,,en,Hvis du vil vide mere om Xindy tre sæder 9d virtuel virkelighed, skal du forlade din besked, vi kontakter dig så hurtigt som muligt.,,en9D VR cinema is a new product firstly released by Xindy in China.It's absolutely different from 5d motion cinema, 7d interactive cinema.
2)Viewers just need to put on VR glasses and then go into the world of the movies. It breaks the limit of virtual and real world and takes viewers amazing experience.
3)Compared to Chinese suppliers, Xindy is the rich experienced and develop fast manufacturer on 9d VR cinema.
4)After a year of research and development,9d VR cinema by Xindy is already a mature product.
5)Our powerful R&D team is technical assurance: 9d VR technology, product quality, movies update.Our professional after-sale service team is your support.
6)Compared to foreign suppliers, our price is more competitive. It brings great business opportunity to investors wants to invest this project, and also suits for the one lack of money.
Complete 9D virtual reality experience pavilion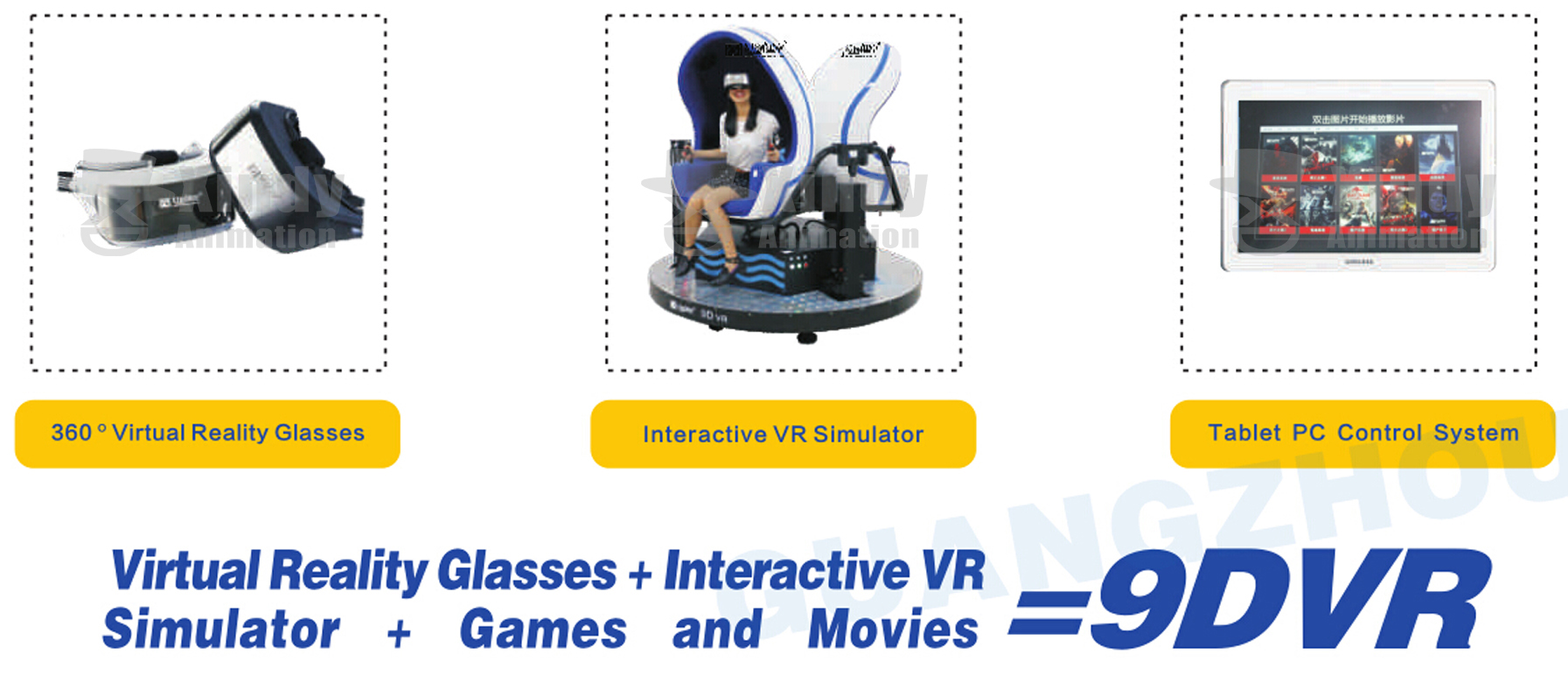 More style 9d VR seats for you to choose

Our customer cases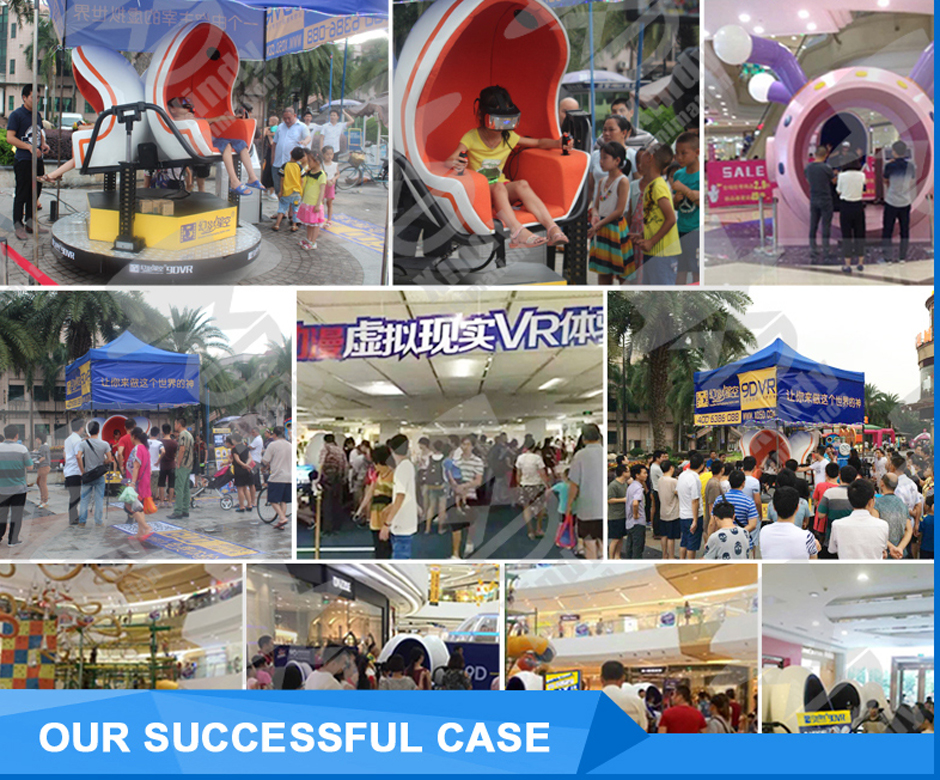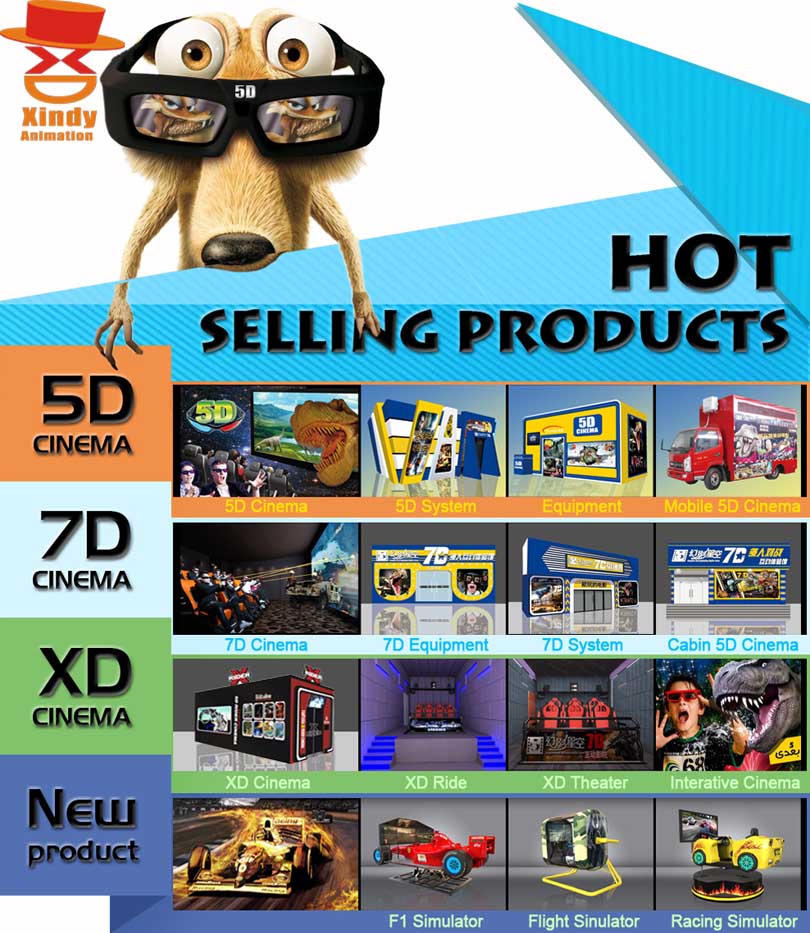 If you want to know more about Xindy three seats 9d virtual reality , please leave your message, we will contact you as quickly as possible.
What is 9d VR? It's unique successful commercial VR product. Viewers just need to wear VR glasses and then go into the world of the movies. It breaks the limit of virtual and real world and takes viewers amazing experience. It consists of three revolutionary new products :Interactive cinema with 360°rotation function, Immersive Glasses, Breakthrough VR entertainment […]
Vis detaljer
What is 9d VR? It's unique successful commercial VR product. Viewers just need to wear VR glasses and then go into the world of the movies. It breaks the limit of virtual and real world and takes viewers amazing experience. It consists of three revolutionary new products :Interactive cinema with 360°rotation function, Immersive Glasses, Breakthrough VR entertainment […]
Vis detaljer