This client is from New Zealand, once he came to china and took part in canton fair. In the show, he experienced the 5d theater of Xindy. He found that it was a good business idea, and then he discussed with his family and did some market research, finally had a deal with our company.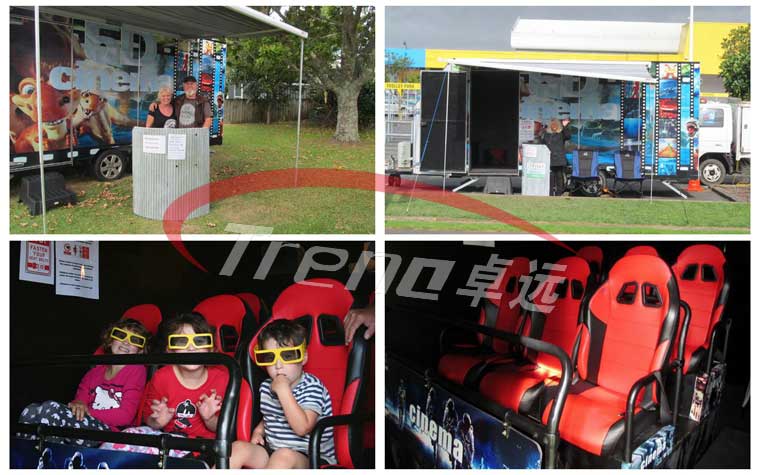 After he received the 5d theater equipment, he installed it in his mobile truck.. According to his feedback, he said that he like the 5d theater very much, since he can drive this mobile truck 5d theater to different places and meet different customer group. It was more profitable than the fixed 5d theater. Also the mobile truck 5d theater was so convenient, it just need himself to operate. Therefore it saved the labor costs. Since the business of the mobile truck theater was so flourishing, he is planning to buy more 5d theater from our company.
( Look, he made his mobile truck 5d theater so cute and nice-looking. )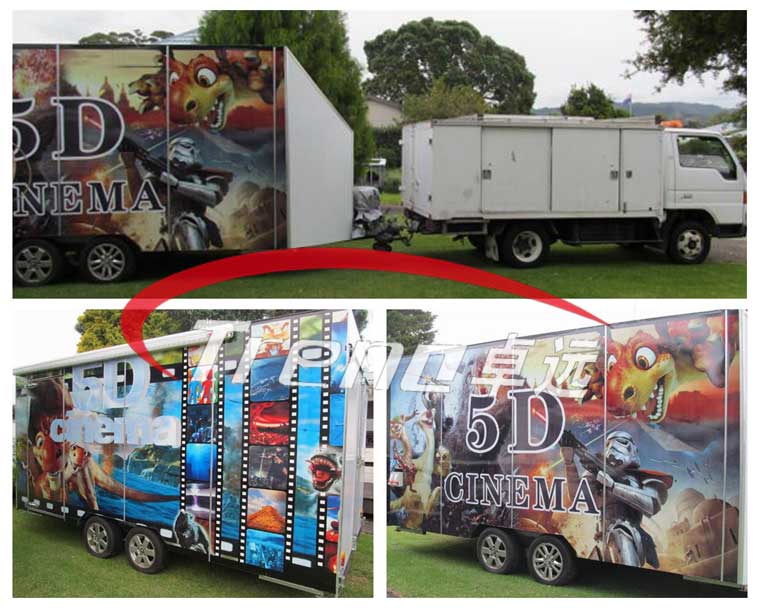 For appreciating your trust and support to our products, we will keep the good reputation and continue to create an abundant profit for you.
Do you want to know more about the 5d theater, Si us plau deixi el seu missatge, ens posarem en contacte amb vostè el més aviat possible.
页面下部广告
També et pot interessar