ulleres estèreo 5D,,en,en general es divideixen en ulleres actives i passives.,,en,ulleres estèreo passius: ulleres polaritzades són en general també es diu, es divideix en ulleres estereoscòpiques vermell i blau, polaritzat, amb polarització lineal.,,en,Un estereoscòpica vermell i blau: Filtres d'edat a través del principi de color, el vermell o el blau duta a terme pel.,,en,2 lent 3D polaritzada circular: estar esglaonades horitzontalment a través de la fibra òptica d'acord per dur a terme una polarització fins i tot horitzontal en sentit antihorari, anomenada l'esquerra polaritzada. Fins i tot horitzontal cap a la dreta polarització, cridada la polarització correcta. La polarització circular en l'ús del procés, prestar atenció a l'angle mirant cap amunt i cap avall perspectiva hi ha algunes limitacions. Sobre perspectiva més àmplia.,,en are usually divided into active and passive glasses.
Passive stereo glasses: polarized glasses are usually also called, is divided into red and blue, polarized, linearly polarized stereoscopic glasses.
A red and blue stereoscopic: old filters through the principle of color, the red or blue carried out by the.
2 circular polarized 3D lens: be staggered horizontally through the optical fiber according to conduct an even horizontal polarization counterclockwise, called the left polarized. Even horizontal clockwise polarization, called the right polarization. Circular polarization in the use of the process, pay attention to the angle looking up and down perspective there are some limitations. About broader perspective.
ulleres estèreo actius: ulleres d'obturació actives també es coneixen com per divisió de temps o ulleres d'obturació activa. Tarda després de les millores tècniques invenció, utilitzant la tecnologia virtual, la millor visualització, ulleres de commutació d'alta velocitat, i després amb un projector de pel·lícules Projector sola punta o LCD de 120 Hz a 120Hz TV commutació d'alta velocitat a l'esquerra i l'ull dret. projeccions mode de pantalla (per exemple, 60 fotogrames per segon, el nombre de cèl·lules es va quedar sol, el doble del nombre de quadrícula per a l'ull dret, a causa del progrés amb 120 Hz, l'ull humà és gairebé cap sensació en un obrir i tancar) el públic necessita configurar sensors sense fils per controlar la velocitat de commutació de l'audiència necessita ulleres i el projector es commuta síncron taxa.,en
A més de veure pel·lícules amb ulleres estèreo 5D 5D, però en última instància, hi ha equips de cinema, que conté equips de seients, pantalla envoltant equip de projecció, equip d'àudio,,,en,aquests trossos, que són el nucli de la totalitat,,en,gots 5D Cinema,,en,gots 5d,,en,Ulleres estèreo 5D,,en,màquina VR xindy en EUA CES Exposició.,,en,El que és les ulleres estèreo per 5D 5D Cinema Teatre | Xindy Animació Inc.,,en cinema these chunks, which are the core of the entire 5D cinema.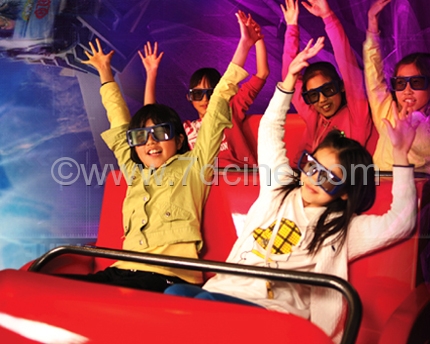 页面下部广告
També et pot interessar