Good products worth being exhibited again and again. Here comes another big exhibition in Hong Kong. On April 18th , 2018, Hong Kong Global Mobile Electronics Exhibition is holding at LANTAU, a place close to Hong Kong International Airport. Known as the world's largest mobile electronics exhibition, the three-day fair has more than 2800 booths which all for electronics, VR/AR products & equipment, wearable devices and parts of mobile electronics. There is no doubt that the exhibition will be a good communication and exchange stage for global electronic firms, purchasing agents and investors.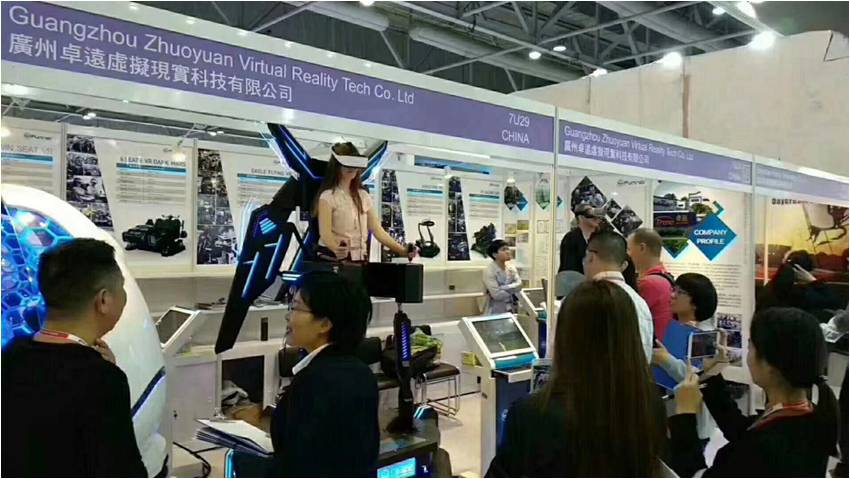 Guangzhou Zhuoyuan, as a leading VR product manufacture in China, is also one of the exhibitors. It brings this time the fair three VR products, they are Eagle Flight VR, Vibrating VR i Star Twin Seat VR. Tri VR proizvoda su vrući proizvodi koji uživaju u visokoj efikasnosti i popularnosti ROI područja i između Kine i prekomorskih tržišta. Jedno što treba naglasiti je da je sajam postavio posebno područje izlaganja, sponzorisano od strane HTC VIVE, za različite najnovije VR hardver i sadržaj, na neki način pomaže da VR postane atraktivna tačka sajma i podstakne promociju Guangzhou Zhuoyuan VR proizvodi.,,en,Ubrzo nakon otvaranja sajma, štand Guangzhou Zhuoyuan (,,en,Broj štanda 7U29,,en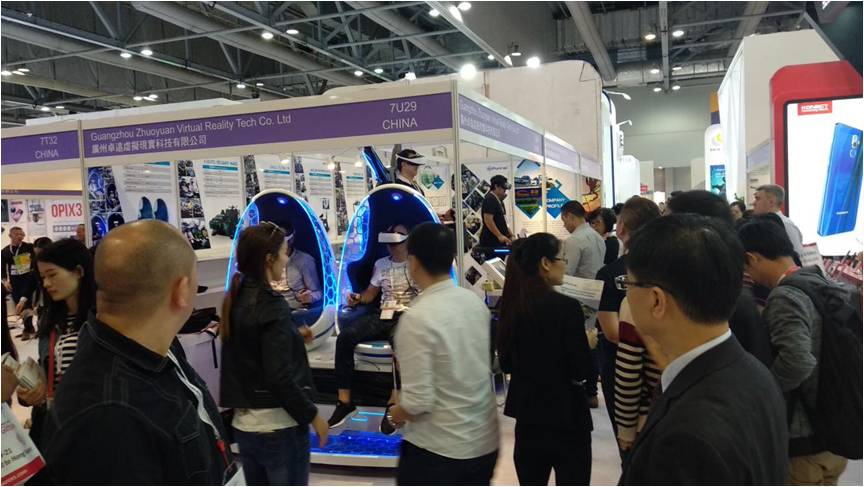 Before long after the opening of the fair, Guangzhou Zhuoyuan's booth(Booth Number 7U29) već su popunili mnogi posetioci koji su uglavnom uzvratili Zuoyuanovim sjajnim i sci-fi VR proizvodima. Posetioci su pozvani da iskuse tri VR-proizvoda i mnogi od njih daju svoje pozitivne povratne informacije o Zhuoyuan-ovim VR proizvodima.,en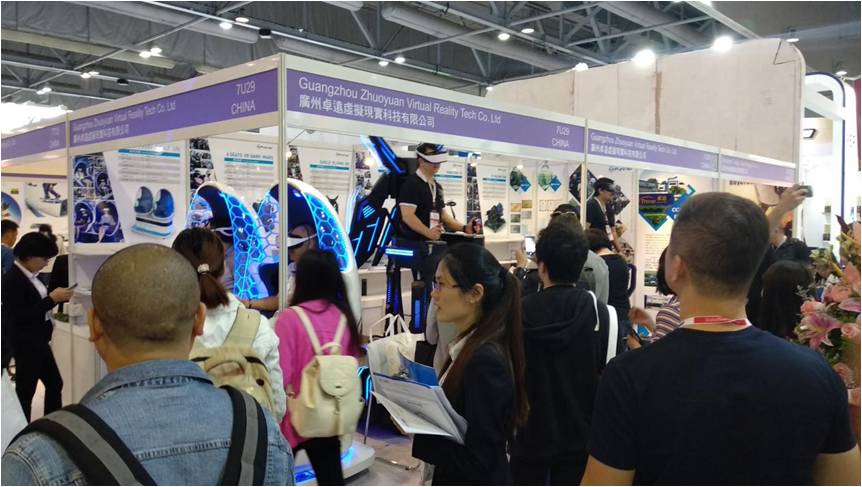 VR industry is on the rise and it is going to be shaped into an emerging and promising area for investment. VR will be a game changer in future 10 years, it will stun and renovate the traditional entertainment industry with it's powerful qualities like immersion and interaction. just take a close look at many VR headsets released by HTC, Samsung, Oculus and Lenovo, you will discover the VR industry is definitely a market with huge potential. Due to the newly launched VR headsets, the whole industry's development will be greatly boosted and stride ahead.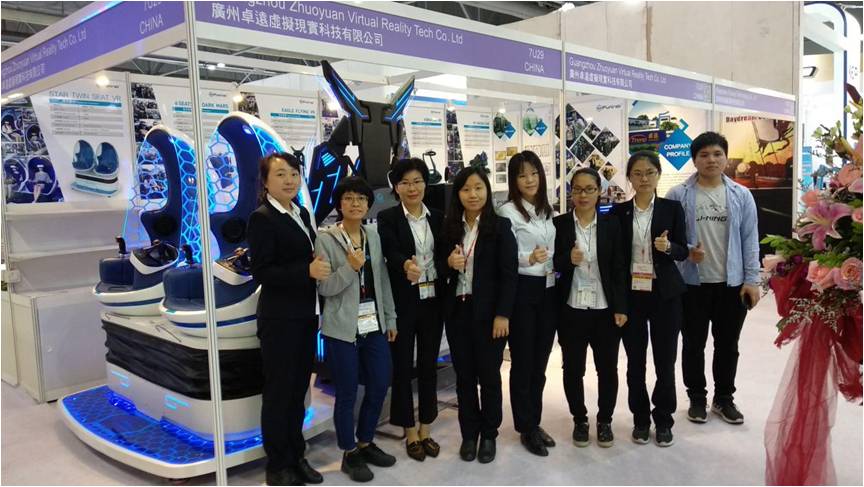 Guangzhou Zhuoyuan pozdravlja investitore širom sveta kako bi napravio istraživanje na terenu u svojoj bazi u Guangzhouu, da bi saznali više detalja o nama i našim VR proizvodima, kako bi otkrili potencijalnu poslovnu priliku od nas. Guangzhou Zhuoyuan je pouzdan provajder VR profit rešenja, naši VR proizvodi sigurno vas neće razočarati.,,en,Da li želite da saznate više o simulatoru virtuelne stvarnosti, molimo ostavite svoju poruku, kontaktirali ćemo vas što je brže moguće.,,en,Xindy's VR proizvodi prikazani na Hong Kongu Global Mobile Electronics Exhibition | Xindy Animation Inc.,,en
Do you want to know more about the virtual reality simulator, please leave your message, we will contact you as quickly as possible.
Vi svibanj također željeli