Xindy Virtual Reality Simulator Treadmill VR Walker
Prvi,,en,aplicirajući na komercijalni projekat širom zemlje, originalnost je mapirala stvarni pokret igrača (hodanje, trčanje, stajanje) u virtuelnu scenu, koja je zaista spojila pokret igrača i igru ​​u jedan.,,en,Šta je Xindy VR Walker?,,en,VR Walker je novi omni-directional treadmill za virtualnu stvarnost. Dizajniran je da bude što je moguće više neuobičajen, dajući korisniku 360 stepeni kontinuiranog kretanja u malom prostoru. To je prva VR mašina za pokretanje na svijetu.,,en,Zašto odabrati Xindy Virtual Reality Simulator?,,en,VS. Borba za igru ​​ fitnes sport, zabava i fitnes u isto vrijeme, dvostruka korist!,,en,Prvi ima komercijalnu funkciju u zemlji; dodeli broj sertifikata patenta!,,en VR Walker applying on commercial project all over the country, it originality mapped the player's true movement (walking, running, standing) into virtual scene, which really to meld the player's movement and the game characters into one.
What Is Xindy VR Walker?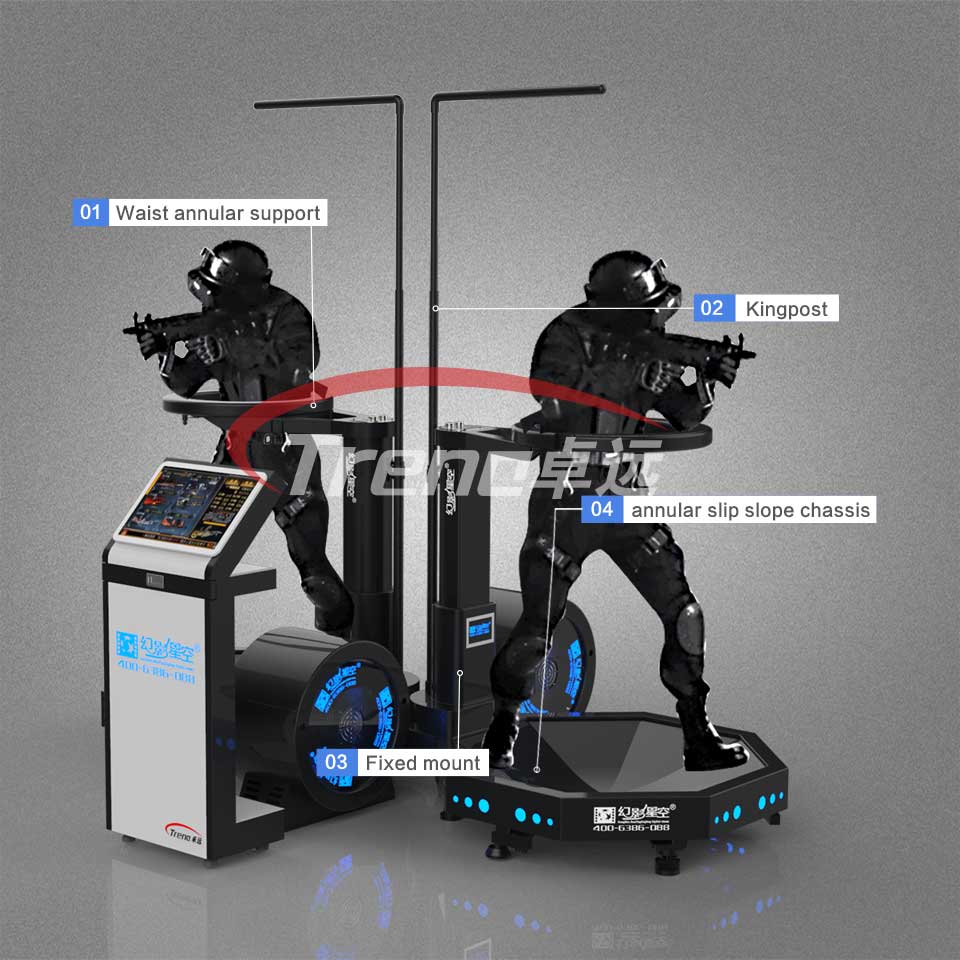 Xindy VR Walker is a new omni-directional treadmill for virtual reality. It has been designed to be as unrestrictive as possible giving the user 360 degrees of continuous movement within a small space. It is the first VR Running Machine in the world.
Why Choose Xindy Virtual Reality Simulator Treadmill?
VS. Game fighting fitness sport, entertainment and fitness at the same time, double benefit!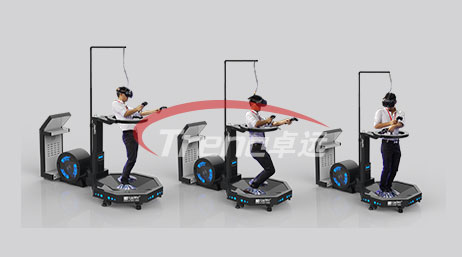 The first one has commercial function in the country; award a number of patent certification!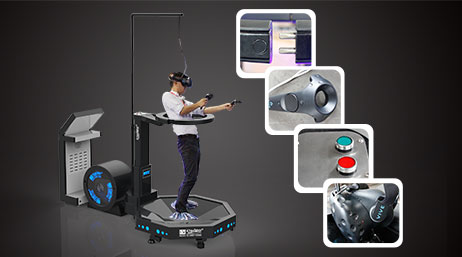 Može ostvariti lokalnu mrežu za multiplayers igre s više zabave!,,en,360 ° pogled na iskustvo, potpuno u sceni virtualne stvarnosti! Igrač može lako trčati u virtualni svijet kako bi savladao igraće likove trčanjem i hodanjem!,,en,Detalji za virtualnu realnost treadmill simulator,,en,600w,,en,1 & amp; 2,,en,1300 * 1650 * 3000mm,,en,1500 * 1800 * 1300mm,,en,Xindy VR Walker u izložbi,,en,Xindy VR Walker U VR sveobuhvatnom centru za iskustvo,,en,Želite li znati o Xindy VR Walker?,,en,Xindy Simulator virtualne stvarnosti Treadmill VR Walker | Xindy Animation Inc.,,en
360°view of experience, completely in virtual reality scene! Player can easily run into the virtual world to master the game characters by running and walking!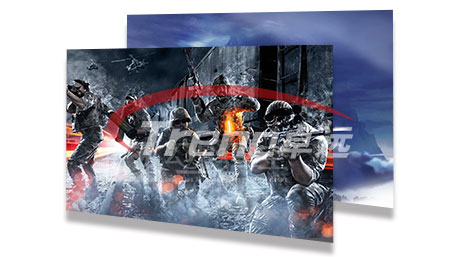 The Details for Virtual Reality Treadmill Simulator
| | |
| --- | --- |
| Item | Value |
| Napon | AC220 |
| Power Rating | 600w |
| Weight | 200kg |
| Bearing Load | 150kg |
| Number of players | 1 & 2 |
| Size | 1300*1650*3000mm |
| Packing Size | 1500*1800*1300mm |
| Occupied area | Length and width: 2*2m |
| Immersion helmet | 5.5 inch HD 2K Screen │ 1440X2560 │ 534PPI |
Profit Model For Xindy VR Walker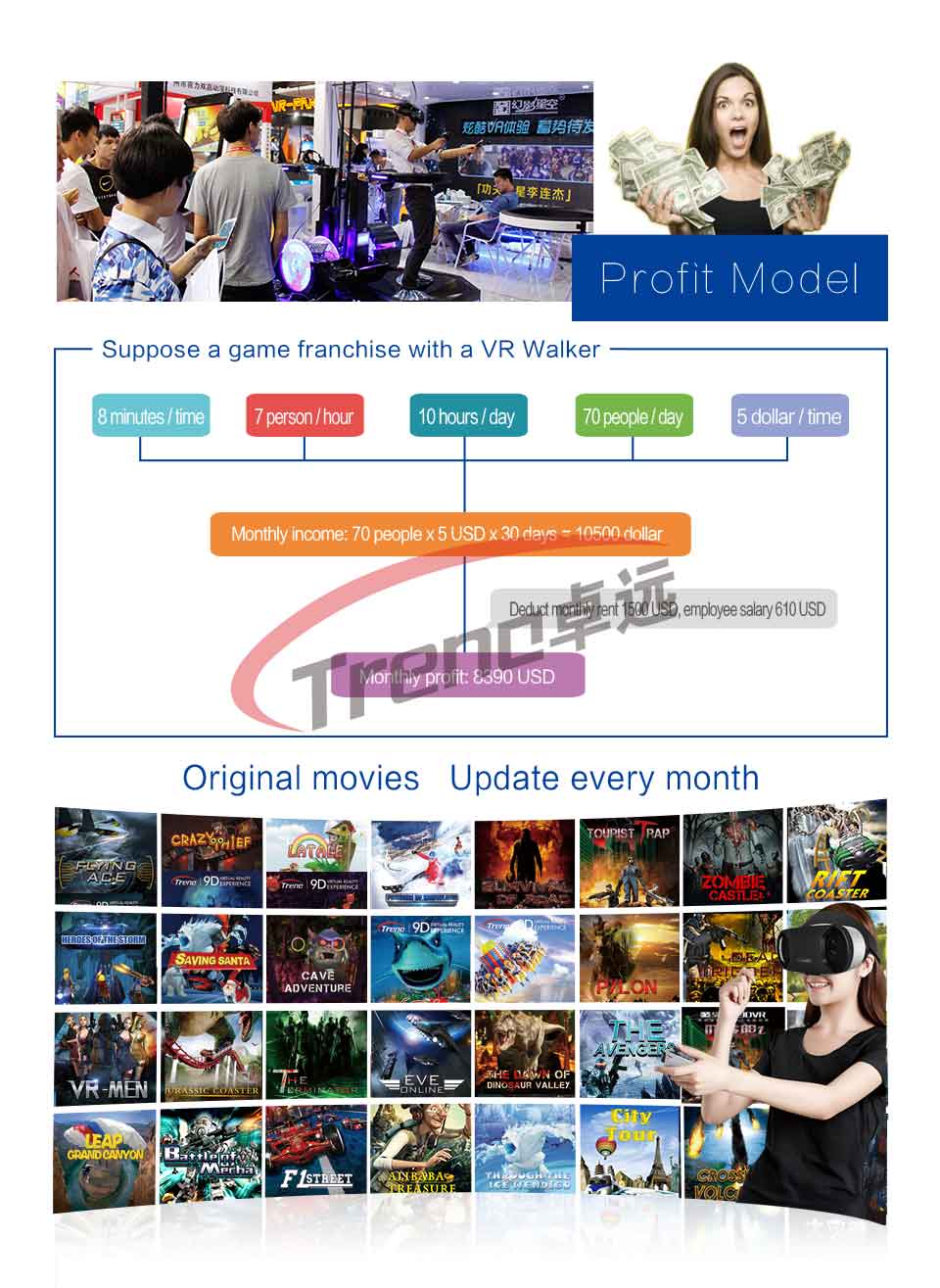 Xindy VR Walker In The Exhibition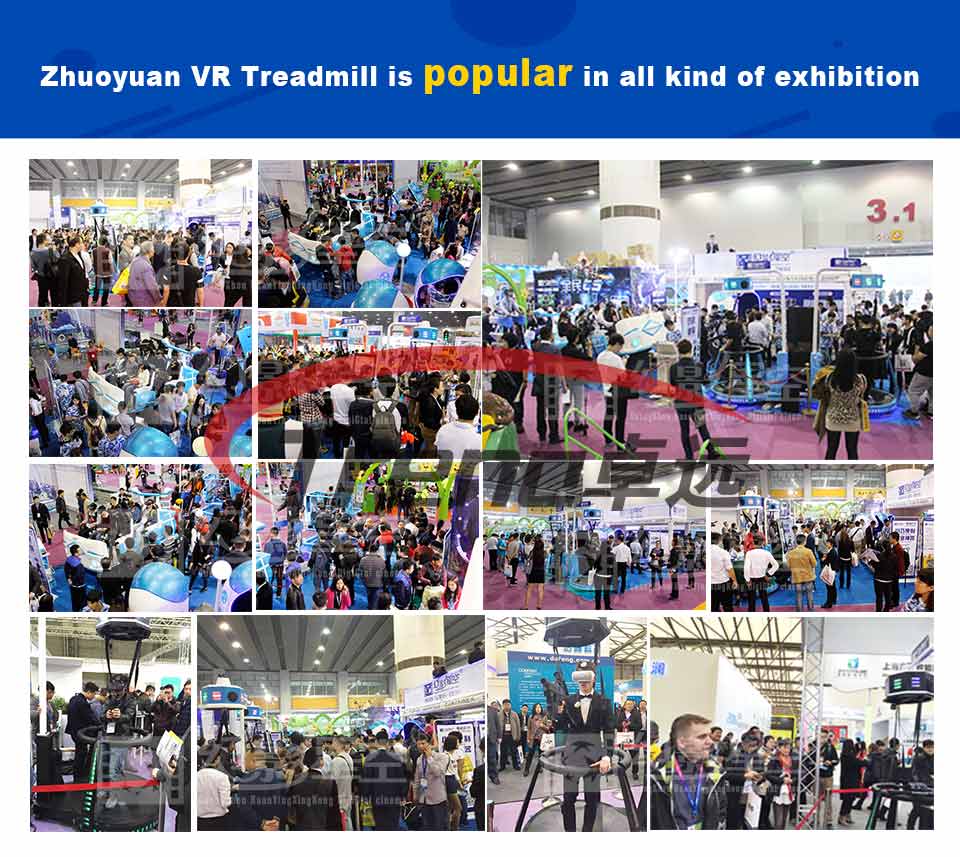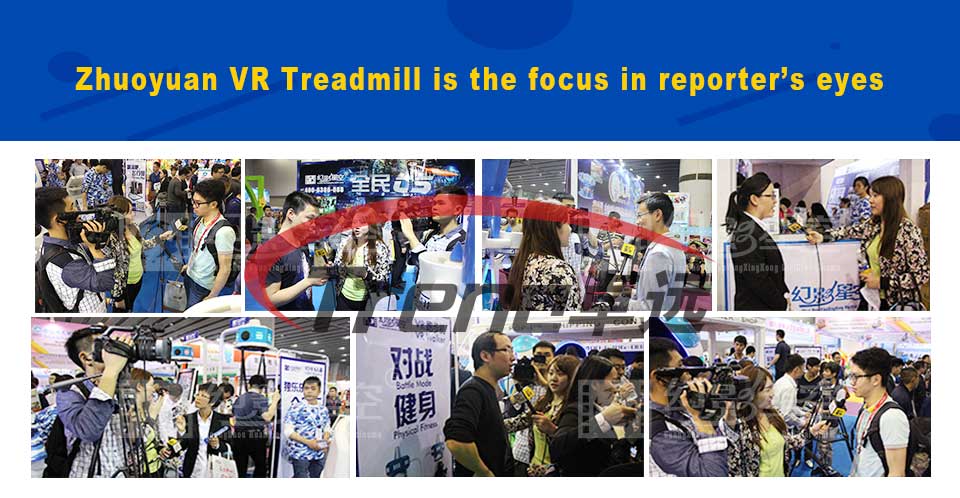 Xindy VR Walker In VR comprehensive experience center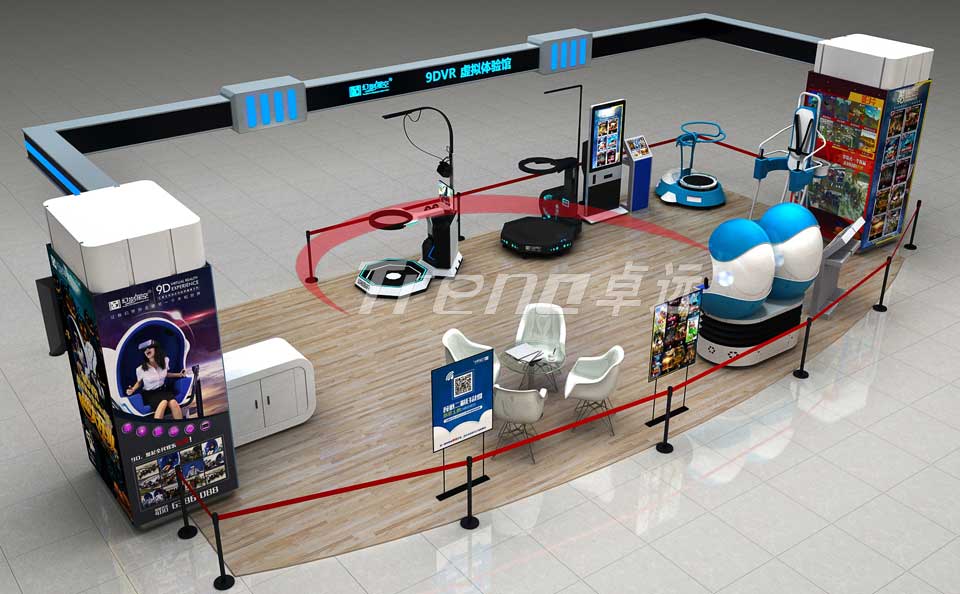 Do You Want Know About Xindy VR Walker?
If you want to know more about Xindy VR Walker. Leave your message, we will contact you as soon as possible!