5D teatra jednostavno rukovanje opremom: plug-in za rad.,,en,uvedeni gore navedenim energetskim sistemom, ali i razumjeti razliku između električnog i hidrauličkog djelovanja vlastitih, sažeti su kako slijedi:,,en
1. humane postavke, uzeti u obzir rad stvarnog stanja, ugrađeni u krevetu za ostatak.
2. franšize ne može pronaći prostor prestati brinuti o: voz riješiti sve dekoracije, mjesto operatera i druga pitanja, uštedjeti puno troškova obnove i troškove iznajmljivanja.
Sistem kontrole ekrana 3. Dodirnite, osoba može raditi, uštedu troškova rada.
5d teatra oprema introduced by the above power system, but also understand the difference between electric and hydraulic action of their own, are summarized as follows:
1. dugotrajno korištenje hidrauličkih curenja tekućine lako, zagađuju okoliš. Električni i bez zagađenja.
2. velika potrošnja energije: hidraulični pneumatske potrošnja električne energije dva puta. Dugoročne poslovne, sa mnogim troškove.
3. hidraulični rada, akcije kruti i nefleksibilni. Kada akcija je fleksibilan pneumatskim dobro.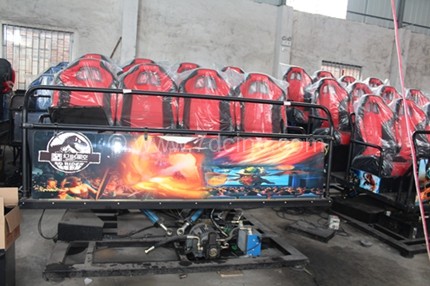 Vi svibanj također željeli