5D stereo čaše su obično podijeljeni u aktivne i pasivne čaše.
Pasivni stereo čaše: polarizovani čaše se obično naziva, je podijeljen u crvene i plave, polarizovani, linearno polarizirane stereoskopski čaše.
A crvene i plave stereoskopski: stara filtera kroz princip boje, crvena ili plava obavlja.
2 cirkularno polarizovani 3D objektiv: će raspoređeni horizontalno kroz optičko vlakno prema sprovede čak horizontalne polarizacije kazaljki na satu, pozvao na lijevoj polarizirano. Čak i horizontalne polarizacije smjeru kazaljke na satu, koji se zove pravo polarizacije. Kružna polarizacija u upotrebi procesa, obratite pažnju na kut gleda gore i dolje perspektive postoje neka ograničenja. O šire perspektive.
Active stereo čaše: Active Shutter naočala su također poznat kao vremenski podjele ili aktivne shutter naočare.
In addition to watching movies with 5D 5D stereo glasses, but ultimately, there are theater equipment, which contains seating equipment, surround screen projection equipment, audio equipment, kino these chunks, which are the core of the entire 5D kino.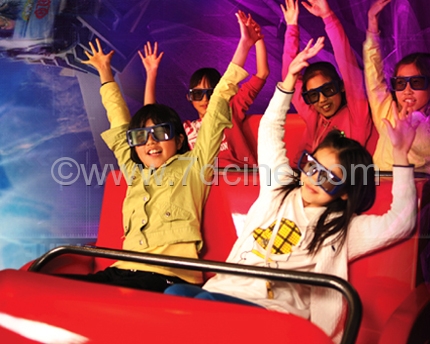 Vi svibanj također željeli