16-Lip-2014

Kategorije

Tagovi

Custom Name

Vrijednost Custom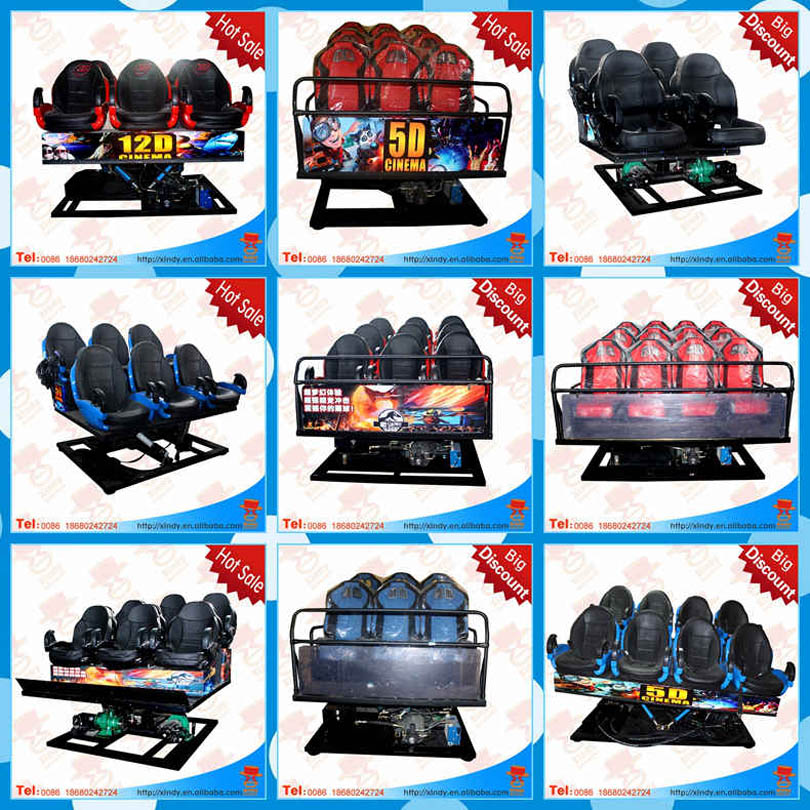 Najnoviji 6dof Platform Technology
1. Platforma karakteristika električne dinamičke tehnologije:
Električni platforma se sastoji od šest jake električne cilindara sa šest nezavisnih motora, a dva paralelna željeza platforme. Kontrolu motora cilindara za pomicanje gore i dolje, a zatim cilindara gurnite platformu da se iz različitih uglova.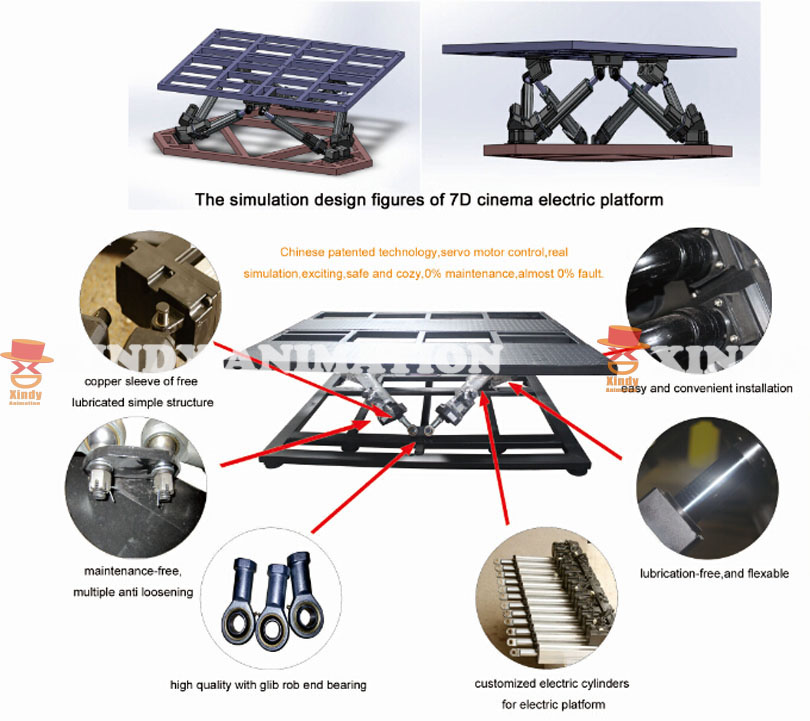 2. Platforma karakteristika hidrauličkog dinamičke tehnologije:
The hydraulic platform consists of six hydraulic cylinders, one motor, one oil pump, one oil box, six solenoid valves, one cooling fan and two iron platforms. The control unit transmits signal to motor and solenoid valves, which drives the motor to work. So motor provides power for oil pump, and it prompts oil to run towards solenoid valves. When solenoid valves receives signal from control unit, it will open and close in time. So that oil can enter the oil tubes and provide pressure for hydraulic cylinders. At last, the movement of cylinders leads to platform's working.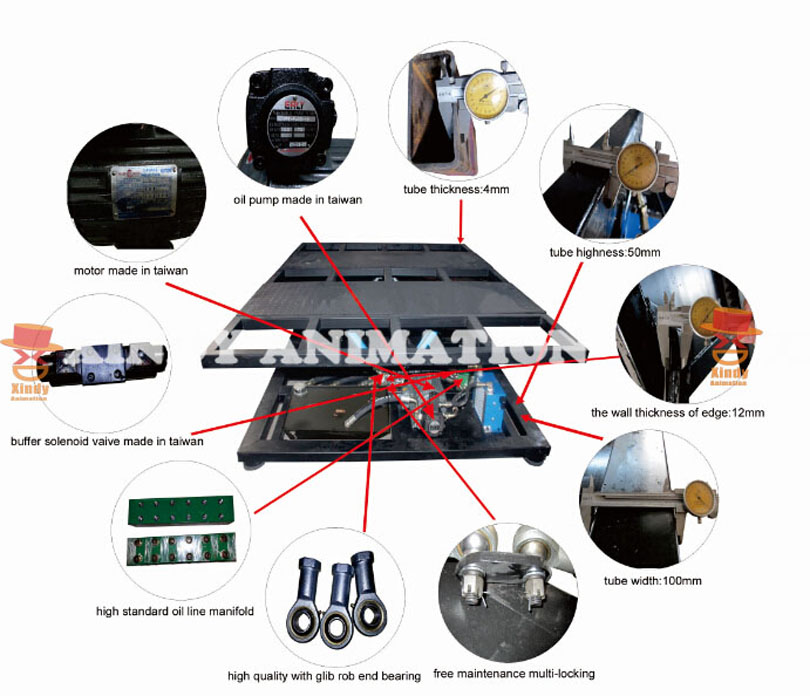 Vi svibanj također željeli
Specifications: 4D cinema is a new digital technology based on the technology of 3D cinema. It is a newly raised international movie style which has been developed from the basis of traditional stereo cinema. Compared with cinemas of other types, it boasts features and advantages of prominent theme, high technology, vivid effect and viewer-attracting. It […]
Detaljnije