Početak nove godine, mi smo stajali u novom startnu liniju. Sljedeći mjesec ćemo učestvovati u 2017. Aziji Zabavni & amp; Atrakcije Expo (AAA).
Pokrivena je izložbeni prostor od 60.000 kvadratnih metara, sa 3.000 štandova i više od 400 izlagača, AAA (integriran s CIAE & amp; TPAE) je postao najveći događaj igara, zabavnih, tematskih parkova i atrakcija u Aziji i drugi u svijetu .
Such a great event is it that Xindy can not miss. During the 2017 AAA Expo, Xindy not only show you the double seats and six seats 9d vr simulator, vibrating vr simulator, stand-up flight vr simulator , infinite space walking platform and the space-time shuttle vr simulator, but also a lot of new vr simulators. Don't miss the good chance.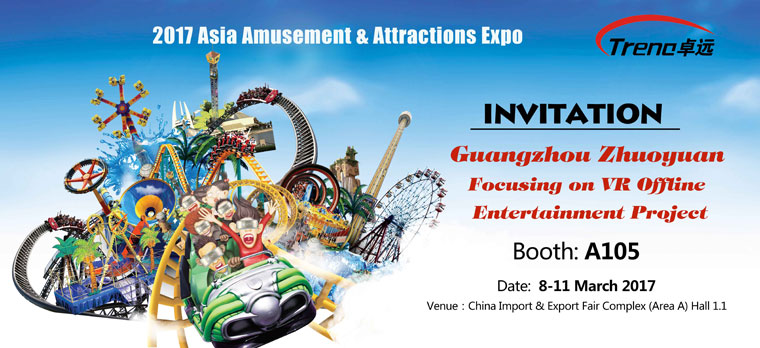 Detalji 2017. AAA Expo kako slijedi:
Datum: 8-11 mart 2017
Booth: A105
Mjesto održavanja: Kina Import & amp; Export Fair Complex (Area A) Hall 1.1
Do you want to know more about the vr simulator, Molimo vas da ostavite poruku, mi ćemo vas kontaktirati u najkraćem mogućem roku.
Vi svibanj također željeli